We didn't find any Events nearby, but here's what's happening in other cities.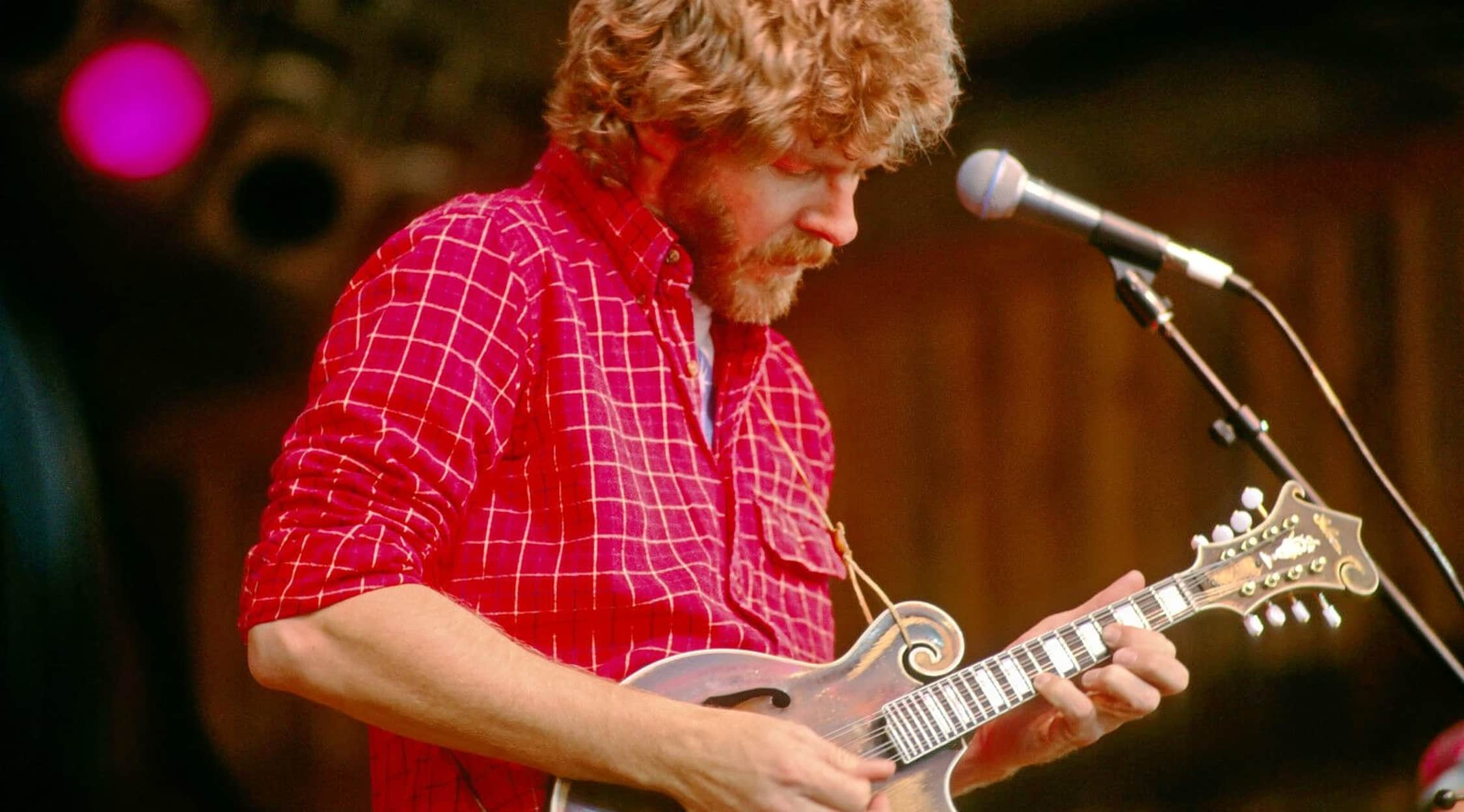 Alamy
Sam Bush Tickets
Tour/Concert Schedule
Sam Bush has become one of the most inspirational musicians in the world of bluegrass music. His other-worldly abilities on the mandolin and his eye toward the future of his genre have made him a living legend. Not only has he gained countless fans over his four decades of writing, recording and performing, but he has influenced a whole new generation of mandolin players. He has also been cited as the father of New Grass Music, which has come alive in the last decade. It combines classic elements of bluegrass music with jazz, funk, rock and blues music to create something no one has ever heard before.
He has performed with some of the biggest legends in the music business including his idols, Earl Scruggs, Bill Monroe and Doc Watson. He has also shared the stage with other country and bluegrass legends like Emmylou Harris, Bela Fleck, Charlie Haden, Lyle Lovett and Garth Brooks. No he's back out on tour with music from his seventh studio album, Circles Around Me, that touches on subjects like the murder of Grand Ole Opry star David "Stringbean" Akeman and his wife Estelle, includes some of his original New Grass Revival tunes from the 1970s like "Souvenir Bottles" and "Whisper My Name" and includes a collaboration with Emmylou Harris. You'll get to hear all of these amazing songs and many more when you come out to a live performance by the iconic Sam Bush.
Trivia
Sam Bush is known for a lot of things. He's the father of New Grass music (there's actually paperwork to prove this), he's an award-winning mandolin and fiddle player and he has collaborated with some of the biggest stars in the music industry. But what he's possibly best known for is his yearly appearance at the Telluride Bluegrass Festival in Telluride, Colorado every year. His performance has become legendary at the festival, and fans can't seem to get enough of him. He joked at this year's event that he is lucky to be only 38-years-old and attending his 36th festival. The 57-year-old singer has of course been around for decades, but the way he wails on his mandolin and belts out his most popular songs, you're almost inclined to believe him.
About the Artist
Sam Bush's love of bluegrass music began at an early age. He grew up listening to his father's extensive collection of bluegrass records and was later influenced by the music he heard on the Flatt & Scruggs TV show. He bought his first mandolin at the age of 11, finding a passion for the sound it produced. He was further influenced by performances he attended at the 1965 Roanoke, VA Bluegrass Festival. Bush would later enter the National Oldtime Fiddler's Contest in Weiser, Idaho, taking home first place three times. It wasn't long before Bush caught the attention of professional musicians. He joined guitarist Wayne Stewart and banjoist Alan Munde and recorded an album called Poor Richard's Almanac in the late 1960s. This was the beginning of Bush's recording career.
In the early 1970s, the budding musician attended the Fiddlers Convention in Union Grove, NC and heard a new kind of bluegrass music that inspired him greatly. The fiddler included rock themes and a progressive sound that spoke to Bush. The mandolin player moved to Louisville, Kentucky where he earned a spot in the band the Bluegrass Alliance. The band later dissolved, dropping its original name, and reforming as the New Grass Revival. Throughout the 1970s, Bush performed with the band, eventually becoming the only sole member to stay for the entirety of the band's existence. The group included banjoist Bela Fleck and acoustic guitarist Pat Flynn, and opened for such performers as Leon Russell.
During the 80s and 90s, Bush's star continued to rise. After New Grass Revival disbanded in the late 1980s, he joined the band the Nash Ramblers, headed by Emmylou Harris. Bush went on to work with Lyle Lovett, Bela Fleck and the Flecktones, formed a new band with a few ex-Nash Ramblers and released seven solo albums. He has worked with Garth Brooks, the Dixie Chicks and countless other country and bluegrass artists who have sung his praises. He continues to draw a crowd every year at the Telluride Bluegrass Festival, and gains new fans all the time.
Breakthrough Performance
It is difficult to choose one defining performance that made Sam Bush's career. The mandolin player's career spans four decades, and there are countless concerts and appearances that put him on the map. But it was his time spent as part of New Grass Revival that really made him a household name. Fans couldn't seem to get enough of this one-of-a-kind group when they began in the 1970s, and they still can't get enough of Bush's signature New Grass Revival style of music today. Bush has actually been deemed the "Father of Newgrass music," and his hometown of Bowling Green, KY as the birthplace of the musical style.
Fan Experience
When you come out to a live performance featuring Sam Bush, you will get the earthy, down home goodness of a legendary bluegrass artist with the humbleness of the boy-next-door. Despite his advancing years, he continues to perform at the energy level of his youth. He's affectionately known as the "King of Telluride" because of his popularity at the annual bluegrass music festival. He tears up the stage every year on his beloved mandolin and ignites thunderous applause when he plays the fiddle. There's no one quite like Sam Bush, and seeing him in person is truly a unique experience.
Back to Top