We didn't find any Events nearby, but here's what's happening in other cities.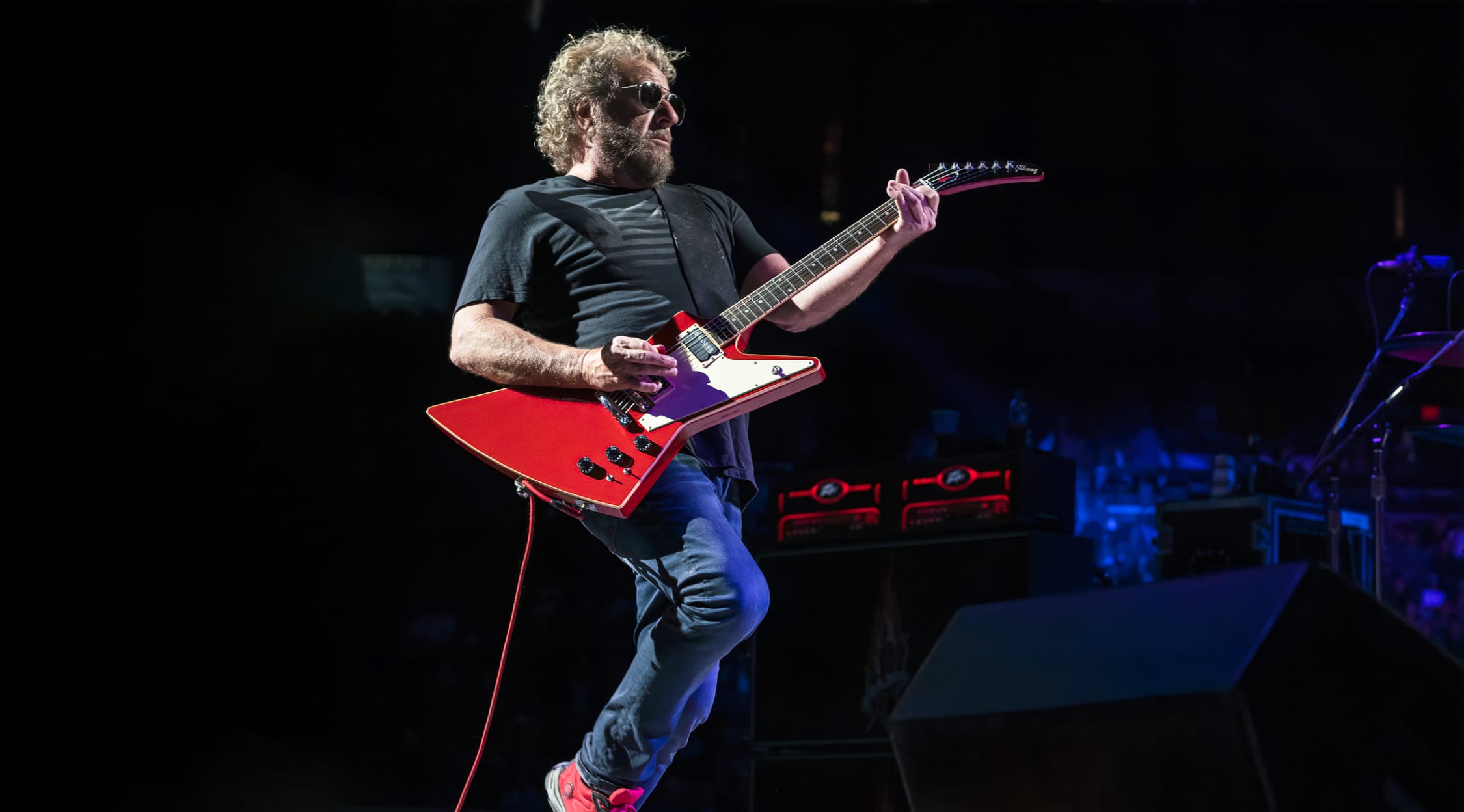 Zuma Press
Sammy Hagar Tickets
Sammy Hagar Tickets
Widely known as the Red Rocker, Sammy Hagar has come a long way since he burst onto the music scene in San Francisco in the 1970s as the lead singer of the band Montrose. Before joining Van Halen in 1985, he had already released eight solo albums, several of which were certified platinum, and performed for hundreds of sold-out crowds across America. Once Hagar joined Van Halen, he helped shepherd the band into even greater heights of success with four No. 1 albums in a row. After Van Halen broke up in the 1990s, he rejoined his former bandmates when Van Halen reunited for a massive reunion tour in 2004. As a member of Van Halen, Hagar was inducted into the Rock and Roll Hall of Fame. In his solo career, Hagar has produced 17 studio albums, seven live albums and 10 compilation albums.
Touring With the Red Rocker
Sammy Hagar seems to find every opportunity to perform for the Redheads, as his fans are known. When he isn't performing solo, he is performing with bands he cofounded like Chickenfoot, The Circle and Sammy Hagar & The Waboritas. He also makes appearances on his own television series, Rock & Roll Road Trip with Sammy Hagar on AXS-TV. While enjoying listening to Sammy Hagar music, fans can also enjoy imbibing Sammy Hagar's Cabo Wabo Tequila and Sammy's Beach Bar Rum.
Where can I buy Sammy Hagar tickets?
StubHub is your source for buying all the best Sammy Hagar tickets online. The world's largest ticket marketplace, StubHub ensures that you can find tickets safely and securely.
What can I expect from a Sammy Hagar concert?
Sammy Hagar shows are nothing if not energetic, almost frenetic. His vocal stylings are as polished as his voice is scratchy and rough. His guitar playing follows suit, combining expertly lyrical melodies and hard, driving power chords. His musical sound is heavy metal with influences of pop, rock, blues and country. At any given Sammy Hagar show, you're likely to hear some of his classic hits like "Eagles Fly," "I Can't Drive 55," "Your Love is Driving Me Crazy" and "I've Done Everything for You."
Where can I see a Sammy Hagar show near me?
Sammy Hagar is performing across the US. He is touring with his new band, The Circle, at spots like the Tulalip Resort Casino & Spa in Marysville, Wash.; Thunder Valley Casino Amphitheater in Lincoln, Calif.; Saint Augustine Amphitheatre in St. Augustine, Fla. and at Sammy Hagar's High Tide Beach Party & Car Show in Huntington Beach, Calif. You can see Sammy Hagar and the Wabos performing in places like Harrah's Lake Tahoe in Stateline, Nev. and Cabo Wabo Cantina in Cabo San Lucas, Mexico.
Who else has played with Sammy Hagar live?
Many guitar virtuosos have shared the stage with Sammy Hagar, including Joe Satriani, Eddie Van Halen, Ronnie Montrose and Neal Schon. He also performed in the band Chickenfoot with drummer Chad Smith of the Red Hot Chili Peppers.
How many Grammy Awards has Sammy Hagar won?
Sammy Hagar has been nominated for four Grammy Awards and won one for Best Hard Rock Performance with Vocal in 1991 for For Unlawful Carnal Knowledge.
Who are the members of Sammy Hagar's band?
The other members of The Circle & Sammy Hagar are Vic Johnson on guitars, Jason Bonham on drums, percussion and vocals and fellow Van Halen member Michael Anthony on bass.
Who are Sammy Hagar's musical influences?
When you go to a Sammy Hagar concert, you may pick up on some of his key influences like Dick Dale, Eric Clapton, Peter Green and Led Zeppelin.
What guitar does Sammy Hagar play live?
Sammy Hagar's favorite guitar to play is the Gibson Les Paul Studio guitar. His first guitar was a Guild, but he says that all his favorite guitars to play are Gibsons.
Back to Top
Epic events and incredible deals straight to your inbox.