There aren't any Events on the horizon right now.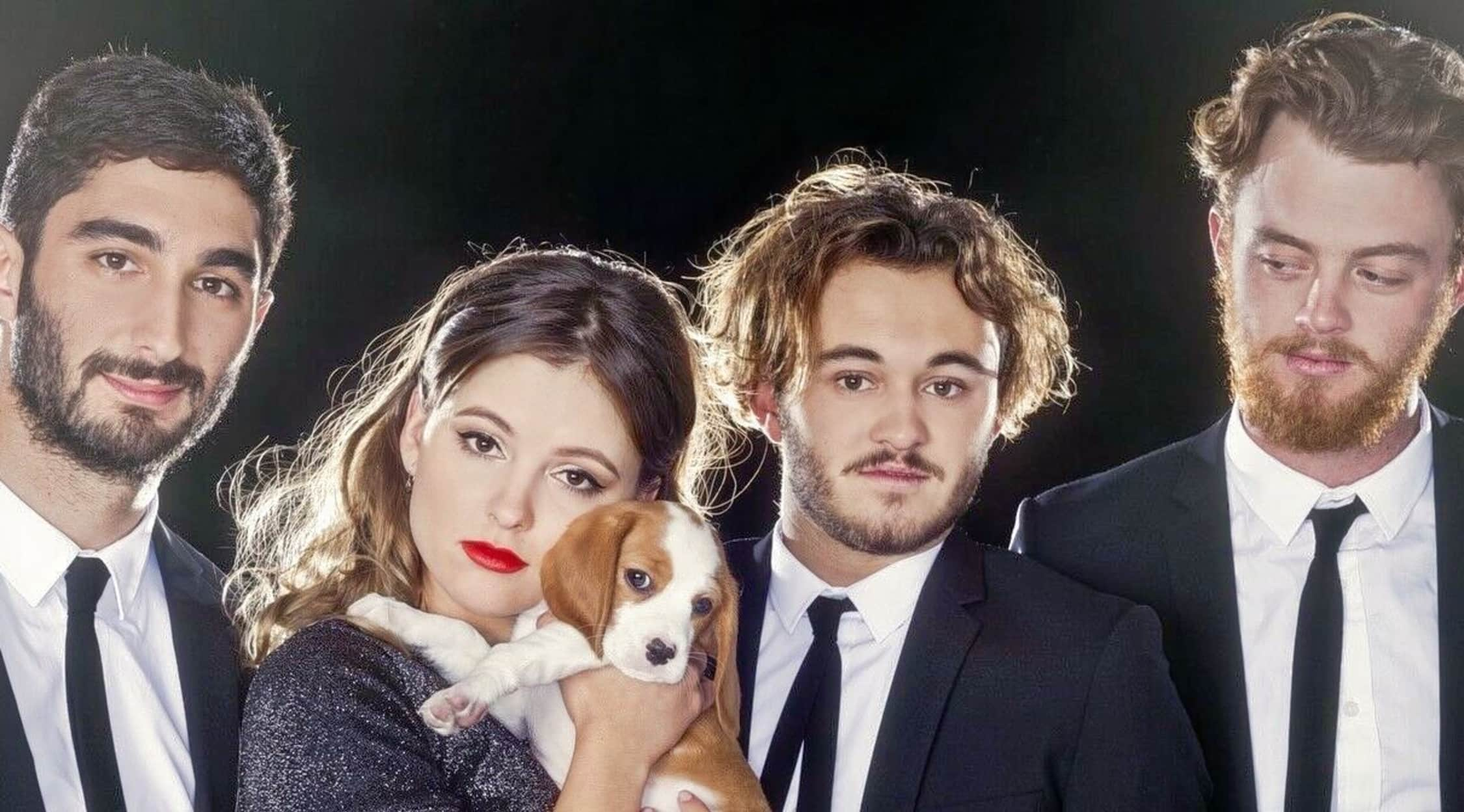 Rovi
San Cisco Tickets
San Cisco Tour Schedule
San Cisco is an indie pop quartet that formed in Fremantle, Australia in 2009. Originally called King George the band specializes in an interesting brand of lo-fi garage pop whose catchy hooks are unavoidable and will have listeners humming long after the song is over. The band released their debut album on Fat Possum Records in 2011 and are now poised to become international superstars. Lovers of alternative music have been drawn to the lo-fi and alt-pop stylings of San Cisco and have been packing clubs and concert halls for years to get a taste of the live San Cisco experience. Filled with energy and a fantastic atmosphere unlike any other in indie pop a San Cisco show is an experience no music lover will want to miss. If you haven't already done so, get tickets to upcoming San Cisco shows and get ready to sing and vibe along to all of your favorite songs. Tickets to see San Cisco live are selling quickly, so get yours today and come see why San Cisco is such a big deal. If you are planning on attending a San Cisco concert be sure to get your tickets from StubHub soon because they always sell out quickly.
About the Band
The four members of the band have been friends since early childhood and played in different bands before joining together in San Cisco. Their chemistry as long time friends along with their experience in other bands is evident whenever San Cisco take the stage. Possessing a style and sound that is entirely their own, San Cisco have earned themselves thousands of fans in their hometown and now that they are heading out on their U.S. tour music lovers across the country will be able to experience their music. Head out to see them now because they could be playing huge arenas by the next time they return to the States. Great new bands can be hard to find, but music lovers are always on the lookout for the next big thing. One such group that is making waves across the music industry, is San Cisco. They are quickly rising in the music world to become one of the more acclaimed acts on the scene and they have been blowing crowds away with their exciting live show. Nearly every stop of their current tour has been selling out so you will want to get tickets immediately.
Breakthrough
San Cisco released their self-titled full length debut in 2011 and had already been growing in popularity in Australia for years. The debut was originally released on the Australian label Albert Productions, which was well known as the home of legendary Australian bands like AC/DC and Megan Washington. Eventually the album was released in the United States by popular punk and indie label Fat Possum which had also released albums by Dinosaur Jr., the Black Keys, Townes Van Zandt, and others. Their single Awkward became a huge hit both in the United States and in Australia. Possessing a completely unique sound as well as a knack for standing out among the crowds, San Cisco are constantly showing why they are one of the hottest up and coming acts around. This is one band you cannot afford to miss when they play live. If you are looking for a great night of dancing and music, gather up a group of your closest buddies for a great time at a San Cisco concert.
The Experience
You have been waiting for what seems like forever for this night to come and finally as the lights lower you begin to see San Cisco taking the stage. The crowd erupts in applause as Jordi Davieson grabs his guitar and approaches the mic. A hush falls over the crowd as Jordi thanks them and launches into a fan favorite from Golden Revolver, Awkward, San Cisco, or Gracetown. The crowd once again erupts and sings and dances along to hits throughout the night. Always one to surprise the crowd, perhaps San Cisco sprinkles in some new songs throughout the set, or decide to play covers of crowd favorite bands. This is your chance to see one of the hottest and most talked about bands of the past two decades and the band definitely exceeds expectations. San Cisco has an ability to connect with the audience and entrance them both with their music and their incredible light show. Do not miss the chance to see San Cisco when they hit your town.
Trivia
San Cisco moved up the Triple J charts in 2011 with their single awkward which reached number seven and then went on to win Most Popular Single and Most Popular Music Video at the Western Australia Music Industry Awards in 2012. One of the best live acts on the road today, tickets to see The San Cisco in concert are not available long so if you want to head out to a great rock show with your friends you'd better act now.
Back to Top