We didn't find any Events nearby, but here's what's happening in other cities.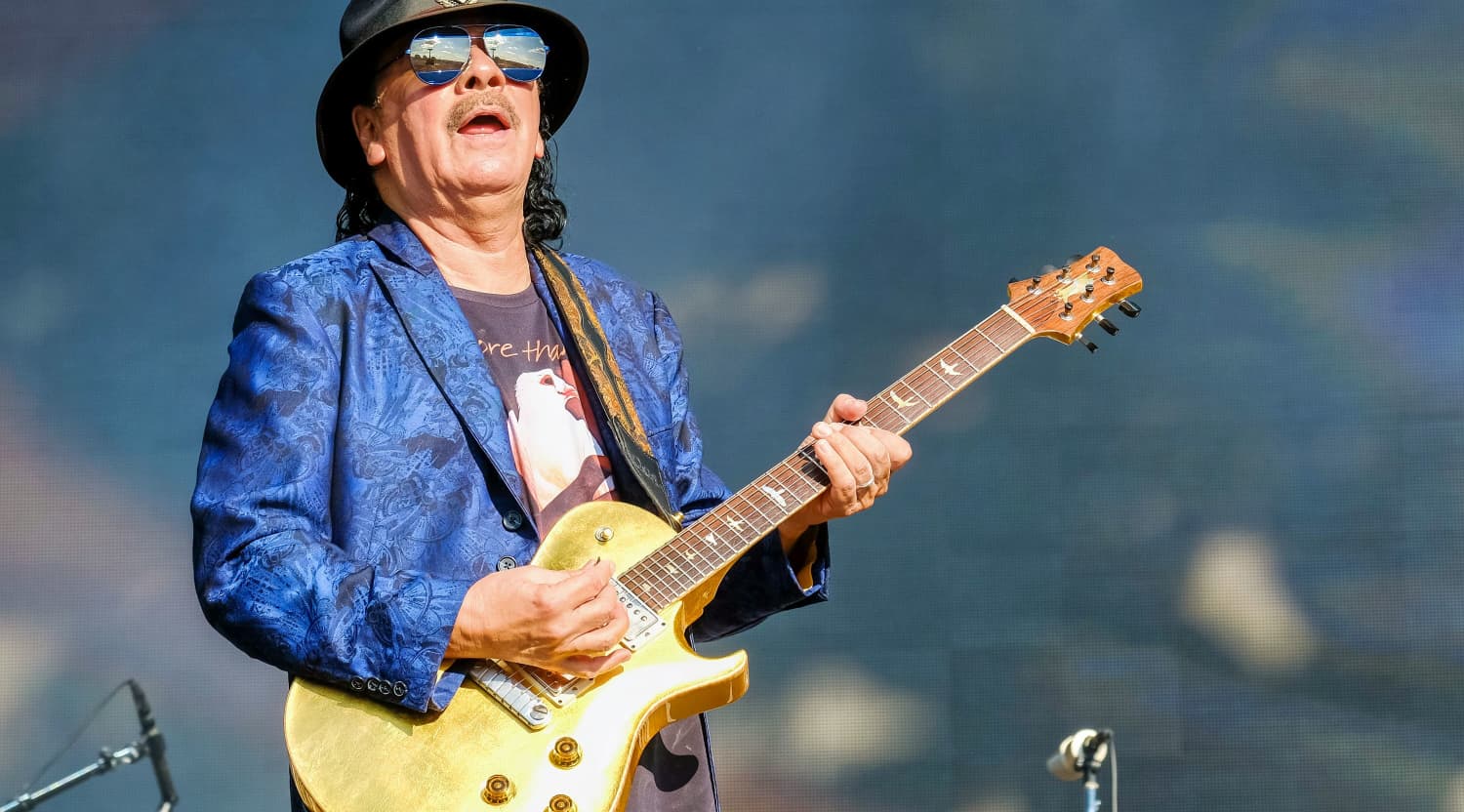 Zuma
Santana Tickets
Santana Tickets
Santana has been at the forefront of the rock music scene for more than five decades. Led by guitarist and songwriter Carlos Santana, the band rose to prominence with an infusion of blues, rock and classic Latin sounds. It has stayed relevant by continuously redefining and renewing itself. Santana is known for collaborating with other major artists, including Dave Matthews, Lauryn Hill, Eric Clapton, Rob Thomas, Chad Kroeger, Dido, Mary J. Blige, will.i.am and many others. In 2015, Carlos Santana was named as one of the greatest guitarists of all time by Rolling Stone for his crisp instrumentation and distinctive sounds.
The Universal Tone
Carlos Santana originally formed the Santana Blues Band in 1966. The initial lineup consisted of percussionist Marcus Malone, drummer Rod Harper, bass guitarist Sergio Rodriguez and lead vocalist Gregg Rolie. The band made a vivid impression with its first studio album, the self-titled Santana, which reached a peak of No. 4 on the US charts in 1969. Santana was known for its consistent output throughout the '70s and '80s with a string of gold- and platinum-certified albums. Following a seven-year break, Santana reached its apotheosis with the release of Supernatural in 1999. Backed by the hit song "Smooth," which featured Rob Thomas, the album reached a peak position of No. 1 in 11 different countries, including the United States. In 2016, Santana released Santana IV, a sort of spiritual sequel to Santana III from 1971. The album reunited the surviving band members from the '70s lineup for an all-new set of songs. Since its original debut, Santana's vast repertoire spans at least 25 albums. The band has received 10 Grammy Awards out of 14 nominations. In 2000 alone, the band won eight awards, including Record of the Year, Best Pop Collaboration with Vocals, Album of the Year, Best Rock Album, Best Pop Instrumental Performance, Best Rock Instrumental Performance and more. In 1999, the Grammy Awards inducted the band's second album, Abraxas, into the Grammy Hall of Fame. Carlos Santana has received honors from the NAACP Image Awards, the UCLA Cesar E. Chavez Spirit Awards and the Kennedy Center. Santana also appeared at Woodstock in 1969.
Where can I purchase Santana tickets?
Tickets to all Santana performances are available at StubHub, and all purchases are protected by StuHub's FanProtect guarantee.
Is Santana touring in 2019?
Carlos Santana is touring around the world until November 2019. He makes frequent stops in Europe, Mexico, Canada and the United States. The band also makes occasional stops in Japan, Australia, New Zealand, South Africa, the Middle East and the rest of Asia.
Where will Santana be performing?
Starting on September 19th, the band will make repeated showings at the House of Blues at Mandalay Bay in Las Vegas, Nev., until November. The band will also appear at the 50th anniversary of Woodstock in August.
Who are the members of Santana's touring band?
Percussionist Karl Perazzo is the longest-serving member of Santana's band. He has been part of the touring lineup since 1991. Bass guitarist Benny Rietveld has been with the band since 1990 with a brief hiatus between 1993 and 1996. The remaining members include vocalist Andy Vargas since 2000, keyboardist David K. Matthews since 2011, guitarist Tommy Anthony since 2005, percussionist Paoli Mejias since 2013, Cindy Blackman Santana since 2015 and vocalist Ray Green since 2016.
What is Santana's setlist like?
Santana plays a combination of original songs and well-known covers. Some original songs include "Smooth," "The Game of Love," "Corazon Espinado," "Maria Maria," "Breaking Down the Door," "Soul Sacrifice," "Wishing It Was" and more. The exact setlist may change between performances.
Which artists are most similar to Santana?
Fans of Latin rock might also want to check out Los Lobos and Los Lonely Boys.
Back to Top
Epic events and incredible deals straight to your inbox.