There aren't any Events on the horizon right now.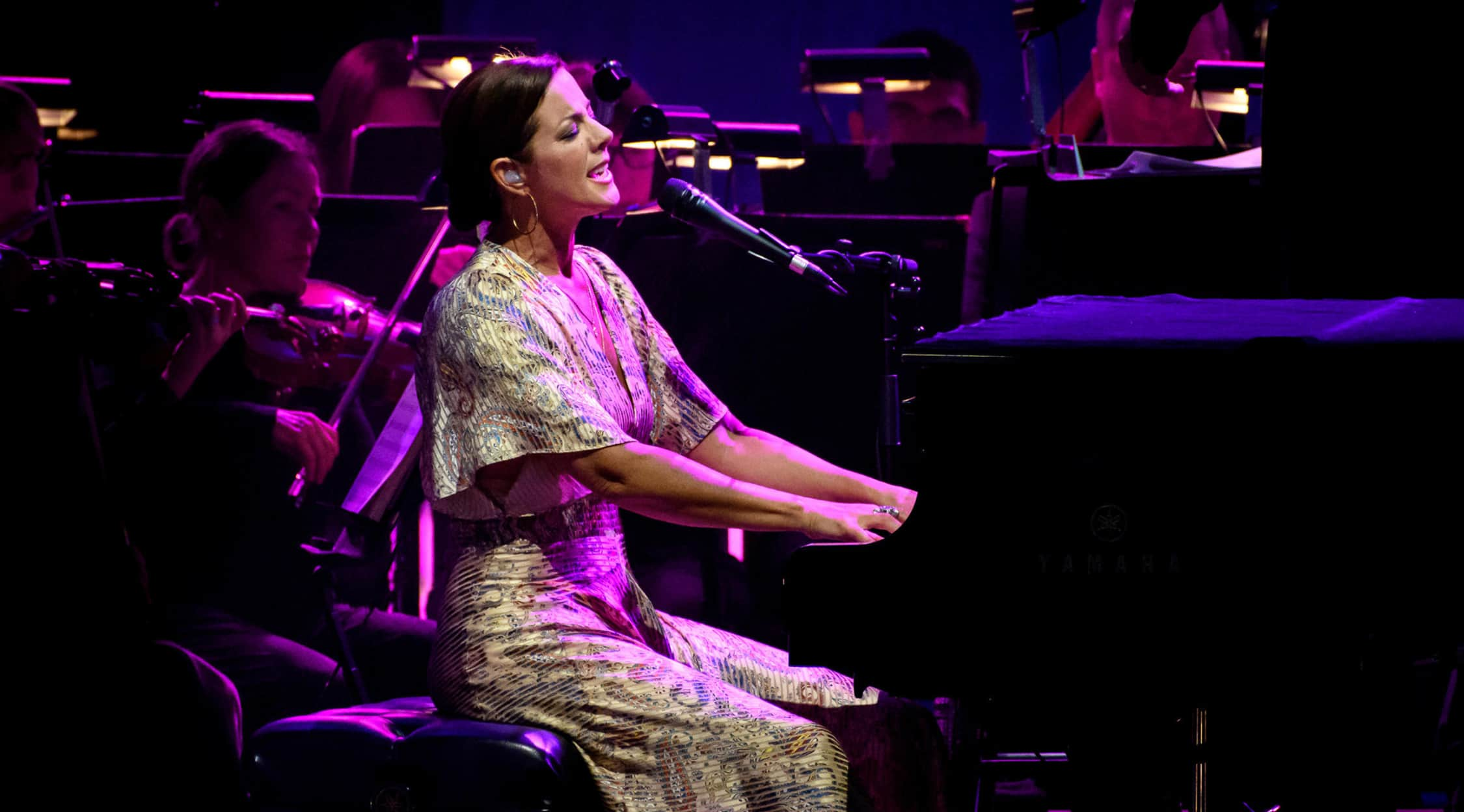 Alamy
Sarah McLachlan Tickets
Sarah McLachlan Tickets
With the flowing melodies of songs, like "River," it's to see why Sarah McLachlan's music has been compared to the soothing sounds of running water. Her smooth, folksy music is also known for its emotional undercurrents; it's that kind of emotional intensity that has made her a go-to artist for movie ballads, like "Angel." Aside from her own work, she is also known for her collaborative work. McLachlan did a stint as a guest vocalist on the Blue Rodeo album Five Days in July and on Annie Lennox's album Songs of Mass Destruction. She has won numerous industry awards, including the BMI Awards, Grammy Awards and Juno Awards.
Lilith Fair Music Festival
Sarah McLachlan's contribution to equality in music came in the form of the Lilith Fair Music Festival. McLachlan felt frustrated that many radio stations and concert organizers/ promoters wouldn't feature two female performers in a row. She went around the established norm and booked a concert tour with Paula Cole. That eventually led to the formation of Lilith Fair, an all-female performer music festival. The 1997 festival saw McLachlan as a headliner of the festival. That festival earned $16 million dollars, making Lilith Fair the top-grossing touring festival. The festival initially ran from 1996 to 1999. In 2010, the festival was revived, although poor ticket sales forced its eventual closure.
Where can I find tickets to a Sarah McLachlan concert?
Your first stop should be at StubHub, the world's largest online ticket venue. Concert and live-performance fans can log onto a secure website and find tickets to all of their favorite acts there.
Is Sarah McLachlan on tour at a venue near me?
Sarah McLachlan is on tour currently, doing concerts at intimate settings, like the Jackson Triggs Niagara Estate Winery in Niagara on the Lake, Ontario, Canada and at the Frederik Meijer Gardens in Grand Rapids, Michigan. Pick up tickets for these and other tour stops at StubHub.
What can I expect from a Sarah McLachlan concert?
You can expect an evening filled with the emotional ballads that Sarah McLachlan has become known for. She also accompanies herself on the piano and guitar, making the feel of the concert intimate and thoughtful, due to the acoustic nature. Finally, she's thoughtful in her interactions with fans. A gift of a necklace from a fan might encourage McLachlan to veer off her setlist and into a rendition of one of her old-time songs, like "I Love You."
What is her concert/ tour setlist like?
Sarah McLachlan plays a number of songs at her concerts. A concert line-up could include songs, like "In Your Shoes," "Possession," "I Will Remember You," "Adia," "Good Enough," "Song for My Father," "Building a Mystery," "Drifting," "Wait," "Elsewhere," "World on Fire," "Beautiful Girl," "Fallen," "Sweet Surrender," "Rivers of Love," "Loving You Is Easy," "Monsters" and "Ice Cream." If she is called for an encore, she plays "Wilderness," "Angel" and "The Sound That Makes Love."
How many albums does Sarah McLachlan have out?
McLachlan has nine albums out now. Touch was released in 1988, followed by Solace in 1991. Fumbling Towards Ecstasy dropped in 1993. Surfacing (1997), Afterglow (2003) and Wintersong (2006) came next. Laws of Illusion appeared in 2010, Shine On in 2014 and Wonderland in 2016.
What are some of the concerts/ donations she has done for charity?
Sarah McLachlan has been actively involved in charity work throughout the years. Here are some of the highlights. McLachlan participated in a tsunami-relief concert in 2005. She subsequently helped the victims of the 2004 tsunami in Southeast Asia by donating a song to the Aid Still Required CD, which came out in 2008, four years after the Southeast Asia tsunami. In 2012, she joined Loreena McKennitt, Hayley Western, Tim Janis, Jana Mashonee and other artists at Kate Winslet's Golden Hat Foundation The American Christmas Carol concert.
What other artists might Sarah McLachlan fans like?
They might also enjoy music by Avril Lavigne and Jewel>
Back to Top
Epic events and incredible deals straight to your inbox.