We didn't find any Events nearby, but here's what's happening in other cities.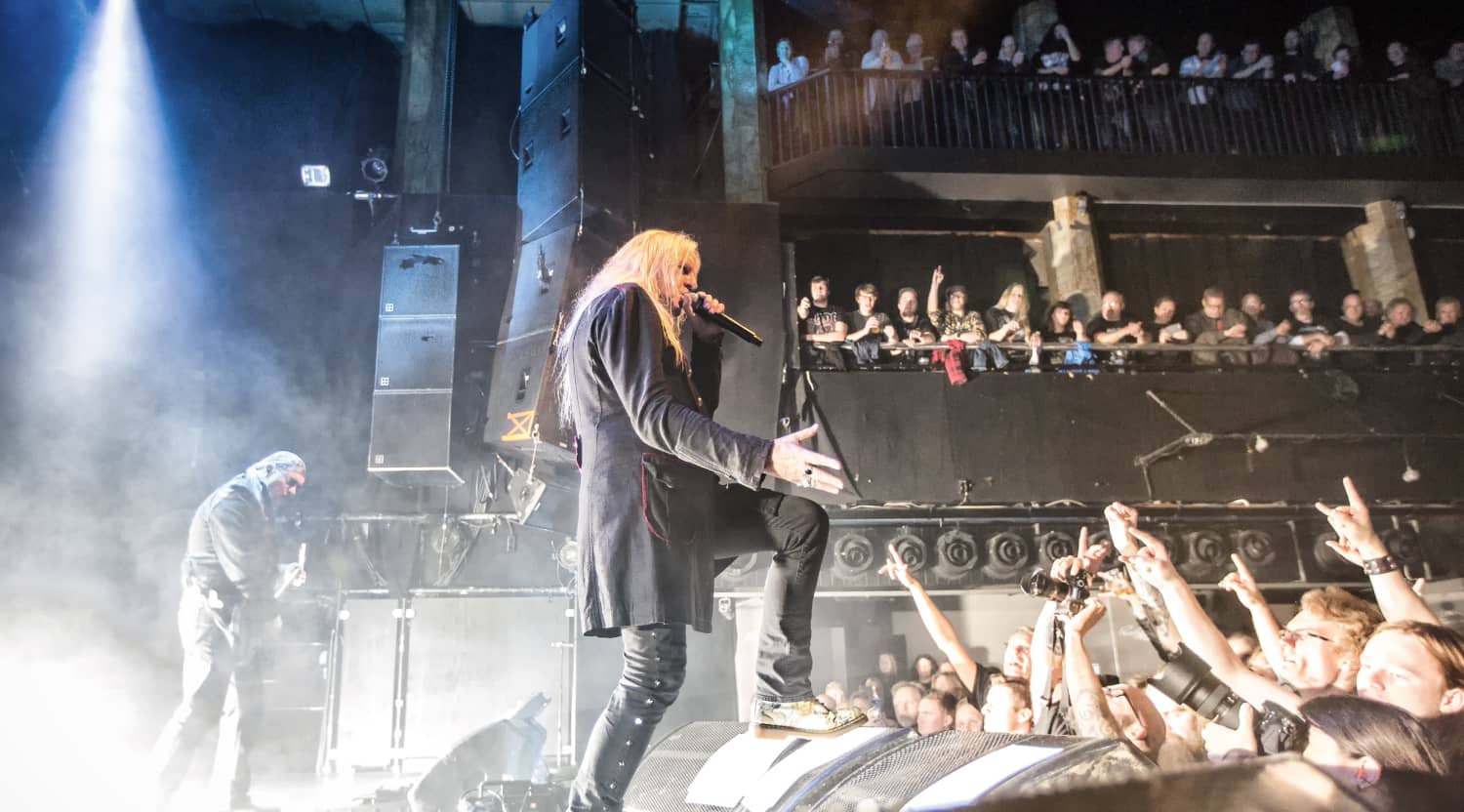 Zuma Press
Saxon Tickets
Saxon Tickets
Saxon is a renowned heavy metal band that has been an active force in metal since the 1970s. Hailing from England, Saxon continues to tour all over the world year after year, and now you might have the chance to see this acclaimed heavy metal band tear up the stage in front of your very eyes. Whether you just recently became a fan of Saxon or have been a fan of this metal juggernaut for decades, you won't want to miss the chance to see Saxon perform live in concert during their upcoming tour.
Saxon has several shows scheduled in the upcoming months. This popular metal troupe will be performing in cities like Belfast, Dublin, Manchester, Berlin, Munich, Denver, San Diego, Houston and more. Whether you catch Saxon in action in Germany or in California, you're sure to experience one of the most electrifying heavy metal shows of the year.
Saxon Background
Saxon is a heavy metal band that formed in 1977 in South Yorkshire, England. The current lineup consists of Biff Byford, Nigel Glockler, NIbbs Carter, Paul Quinn and Doug Scarratt. The band rose to stardom in the UK during the early 1980s, when they released popular albums like "Wheels of Steel" (1980) and "Denim and Leather" (1981). By the mid-1980s, Saxon was widely considered one of the biggest bands in the European heavy metal scene, and they began selling out major music venues all over the continent. Since rising to prominence in the hard rock scene of the 1980s, Saxon has maintained their devoted fan base by touring extensively year after year. To this day, you can still catch Saxon rocking out on stages all over the world, and heavy metal fans simply cannot seem to get enough of this beloved British act.
Over the course of their career, Saxon has released 12 studio albums, many of which have charted high in countries like Germany, the UK, Japan, the Netherlands, Sweden and the US. In addition to their successful studio albums, Saxon has also released dozens of live albums and compilation albums, and heavy metal fans and critics alike continue to praise Saxon's releases. When you see Saxon in concert this year, you will likely get to hear live renditions of heavy metal favorites like "And the Bands Played On," "747" and "Ride Like the Wind." It's not every day that you get to see one of your favorite bands from the 1980s perform at a concert venue near you, which is why so many heavy metal lovers around the world are buzzing with excitement over Saxon's upcoming tour. As Saxon performs everywhere from Colorado to Germany, you can bet that they will spark significant fervor in the heavy metal scene. So if you're a diehard heavy metal fan, you certainly won't want to be caught without your tickets to one of these upcoming Saxon shows.
Saxon Greatest Moments
Saxon's most commercially successful album in the UK remains "Wheels of Steel" (1980), which charted at number five in the country and also earned platinum certification.
Back to Top
Epic events and incredible deals straight to your inbox.