There aren't any Events on the horizon right now.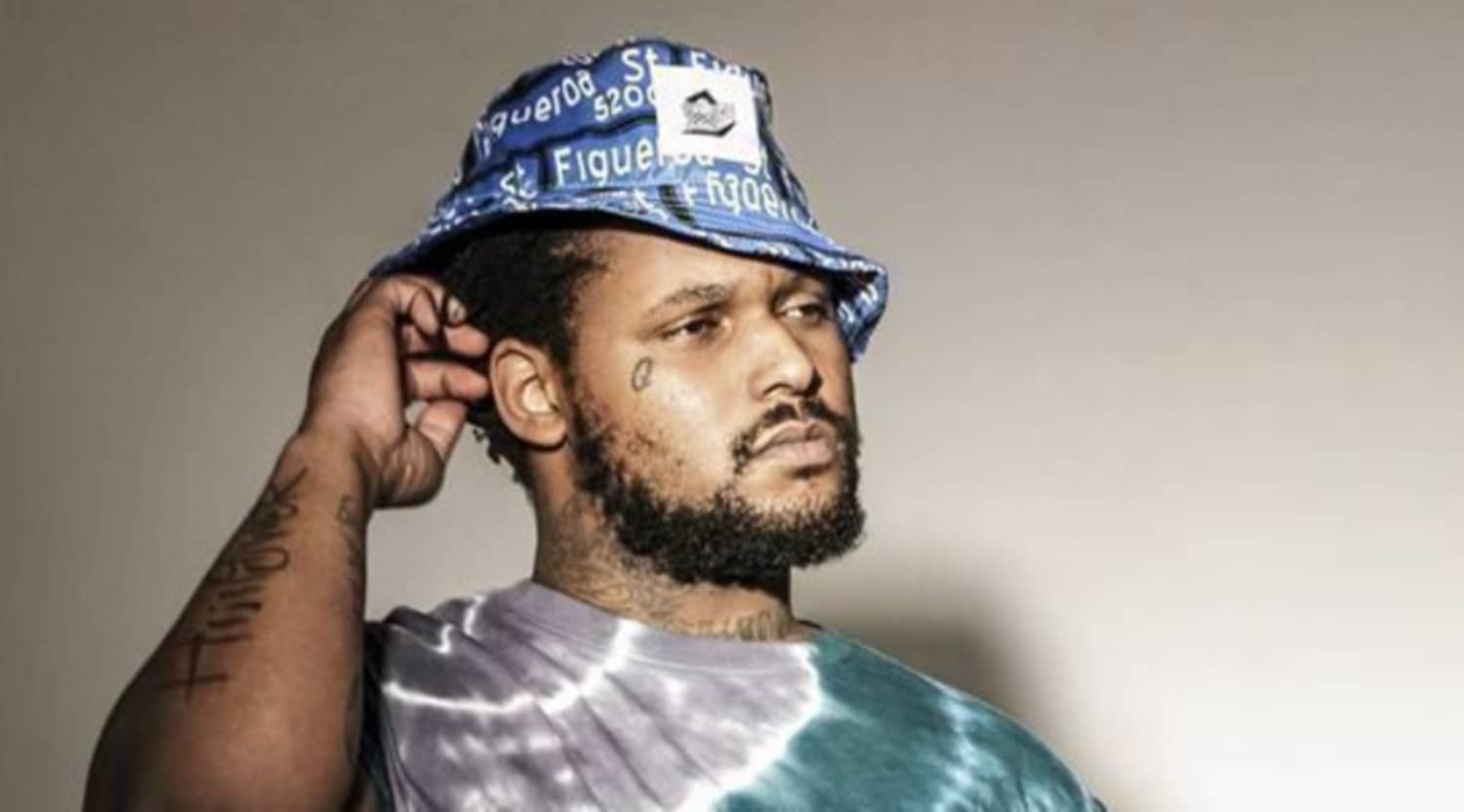 Rovi
ScHoolboy Q Tickets
Schoolboy Q Concert Schedule
West Coast rapper Schoolboy Q (frequently stylized ScHoolboy Q) has emerged as a major force in the modern hip-hop scene in recent years. As a member of hip hop supergroup Black Hippy, which also includes Ab-Soul, Kendrick Lamar and Jay Rock, Schoolboy Q has attained great success as a rapper. Schoolboy Q has also achieved great success as a solo artist, largely thanks to hits like "Man of the Year" and "Collard Greens." Now, Schoolboy Q is preparing for his highly anticipated 2016 tour, and this means he just might be heading your way soon.
Schoolboy Q has dozens of shows lined up this year, which means that he might be stopping at a venue near you in the upcoming months. Schoolboy Q has shows scheduled all over the US and Canada, and fans everywhere from Toronto to Charlotte to Los Angeles will have the chance to see Schoolboy Q in action this year.
Schoolboy Q Background
Quincy Matthew Hanley, best known now by his rap name Schoolboy Q, emerged from the Southern California hip-hop scene in the 2000s. Throughout his teenage years, Schoolboy Q dabbled in rap, and he would often write verses and practice his rapping skills, but he didn't seriously consider rapping as a career until he was 21. Around 2006, Schoolboy Q began working with fellow Los Angeles rappers Ab-Soul and Jay Rock, with whom he would later form the hip-hop collective Black Hippy. In 2011, Schoolboy Q released his first independent album, "Setbacks," which met with significant critical acclaim. Hanley built upon the momentum established with this success and released his follow-up album, "Habits & Contradictions," in 2012. The album flew to the top of the iTunes Top 10 Albums chart, where it remained for days. The album also scored a spot on the Billboard 200, proving that Schoolboy Q had become one of the biggest acts in modern hip-hop.
To date, Schoolboy Q has released four solo albums: "Setbacks" (2011), "Habits & Contradictions" (2012), "Oxymoron" (2014) and "Blank Face" (2016). His albums have received high praise from critics and fans alike, and Schoolboy Q has even received nominations for coveted awards like Grammys, BET Hip Hop Awards and MTV Video Music Awards. Schoolboy Q has performed on talk shows like Jimmy Kimmel Live, The Late Show with Stephen Colbert and Late Night with Jimmy Fallon. Whether he's performing on television, at a major music festival, or at a more intimate concert venue, Schoolboy Q never fails to impress his audience. His undeniable lyrical talents and his high-energy performing style have made Schoolboy Q one of the most popular acts in today's hip-hop scene, and you can expect big things to come from this ambitious rapper. Now, you just might get to see Schoolboy Q perform hits like "That Part," "Groovy Tony" and "Collard Greens" live in concert.
Schoolboy Q Greatest Moments
Schoolboy Q has received three Grammy nominations to date: one for Album of the Year ("The Heist"), one for Best Rap/Sung Collaboration ("Studio") and one for Best Rap Album ("Oxymoron").
Back to Top
Epic events and incredible deals straight to your inbox.