There aren't any Events on the horizon right now.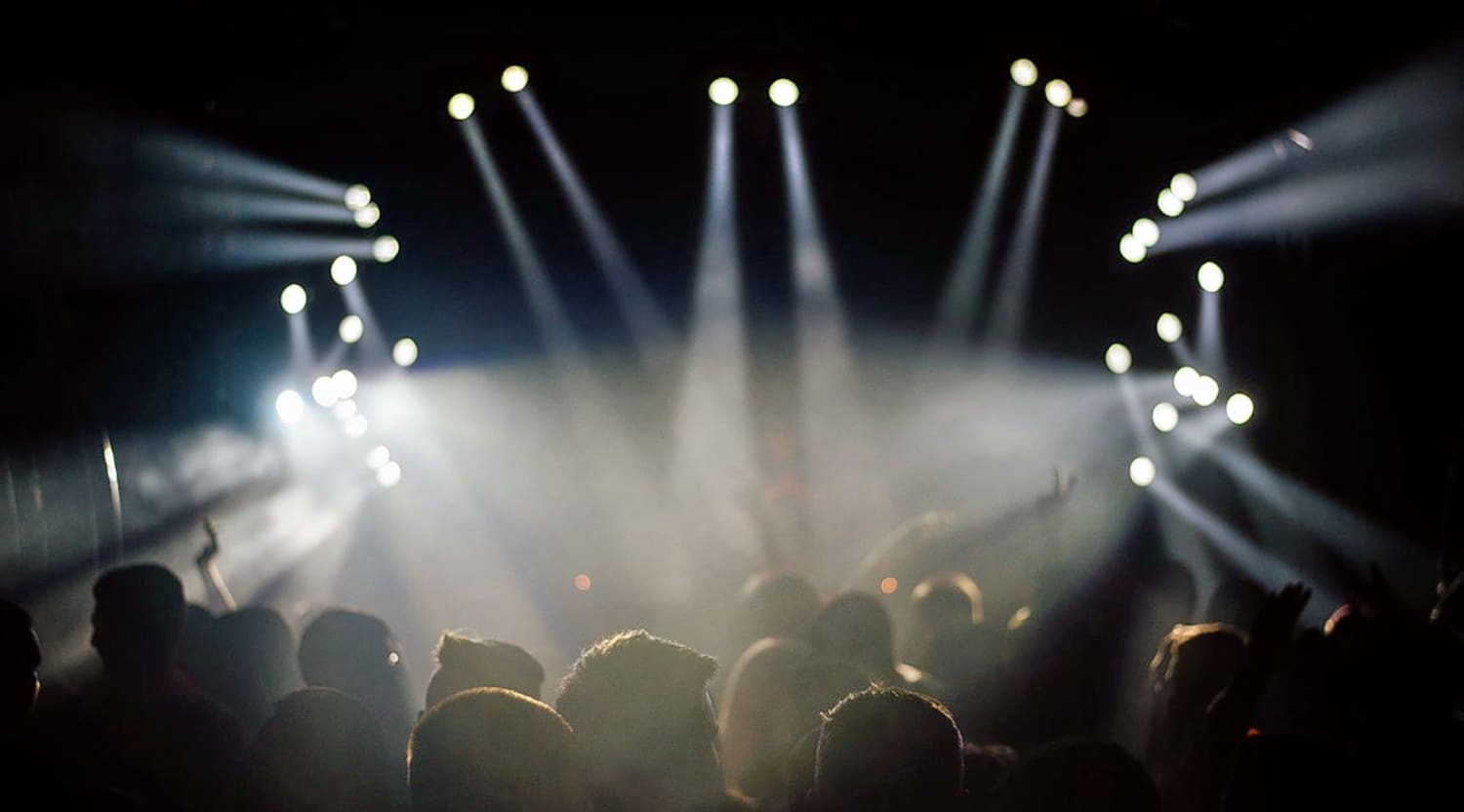 Stocksy
Scissorfight Tickets
Scissorfight Concert Schedule
Since forming over two decades ago, Scissorfight has remained a major force in the stoner metal genre, and they continue to rock out on stages around the world. With their self-described "acid mountain rock" sound and their reputation for putting on exhilarating live shows, Scissorfight has amassed an incredible cult following over the course of their career. Whether you have been a fan of Scissorfight since the '90s or have just recently discovered their awesome crust punk anthems, you definitely shouldn't miss out on the chance to see them perform their hits live in concert!
On May 21st, Scissorfight will be tearing up the stage at the Great Scott in Allston, Massachusetts, and you could score your spot in the audience with just a few simple clicks on your computer thanks to StubHub! Come see this wildly popular acid mountain rock band perform their most electrifying hits in concert—grab your Scissorfight tickets on StubHub as soon as possible. Also, be sure to sign up for event alerts on StubHub so that you will be notified when Scissorfight schedules another awesome rock show in your neck of the woods! So what are you waiting for? Hurry and check out StubHub's ticket selection today!
Scissorfight Background
Scissorfight is a stoner metal band that formed back in 1995 in New Hampshire. This formidable punk quartet has spent the past two decades tearing up one stage after another, and their wildly devoted fan base has just continued to grow and expand over the years. Scissorfight's lineup consists of Jay Fortin, Paul Jarvis, Christopher Shurtleff, and Kevin J Strongbow. Together, these talented rockers and performers have earned an unshakeable reputation for blending together several extreme styles of music, including post-hardcore and grindcore. Almost right off the bat, Scissorfight's live shows became the stuff of legends, simply because they were so wild and unpredictable that fans never knew quite what to expect. In fact, the lead singer of Scissorfight even dislocated his shoulder during one of their shows, and then he spent much of the rest of the show trying to jam it back into the socket! There is simply no telling what you will witness at a Scissorfight show, and now you might get to experience the madness and the mayhem in person—all you have to do is purchase your Scissorfight tickets on StubHub today!
Over the past two decades, Scissorfight has remained one of the most notorious bands in the stoner metal world, and they have toured alongside bands like Stone Temple Pilots and Cypress Hill. Whether they are performing festivals like the River Rave or tearing up a stage in you neck of the woods, Scissorfight never fails to electrify their audience with an unforgettable stoner metal performance. Now you just might get to see Scissorfight perform their biggest hits live in concert, which is an experience that no acid rock or alt-metal fan should miss. Fortunately, you don't have to miss out on major concert events in your neck of the woods when you rely on StubHub for your concert ticket needs. Simply lock down your Scissorfight concert tickets right here on StubHub before all of the other rabid rock fans out there swoop them up first! This is one awesome acid rock show you won't want to miss!
Greatest Hits
With over a dozen releases under their belt, it's safe to say that Scissorfight has enjoyed an incredibly prolific and successful career. Some of the band's biggest and most memorable hits include acid rock anthems like "Blizzards, Buzzards, Bastards," "Jaggernaut," "Mud & Guts," "Victory Over Horseshit," "The Gruesome Death of Edward Teach," "Backwoods," "Acid for Blood," "Planet of Ass," and "Appalachian Chain." Now you just might get to experience these electrifying acid rock hits live in concert, because you could have your Scissorfight tickets in a matter of minutes thanks to StubHub! Don't wait too long before grabbing your tickets to this in-demand Scissorfight show—hurry and check out StubHub's ticket selection as soon as possible! Whether you have seen Scissorfight in action numerous times or have yet to catch this famed stoner metal troupe in action, this is one show you definitely shouldn't miss!
Trivia
Scissorfight's Jay Fortin and Paul Jarvis formed the band Mess With the Bull as a side music project.
The Experience
Come see Scissorfight put on yet another explosive metal performance this year—grab your Scissorfight concert tickets right here on StubHub before it's too late! There is simply no denying the fact that Scissorfight can put on a stellar live show, and now you could experience it in person thanks to StubHub, where finding tickets to red-hot rock shows near you is a breeze. So what are you waiting for? Act fast and check out Scissorfight's concert ticket selection right here on StubHub before all of these tickets sell out!
Back to Top
Epic events and incredible deals straight to your inbox.