SECOND SKY MUSIC FESTIVAL
We didn't find anything nearby, but here's what's happening in other cities.
There aren't any events on the horizon right now.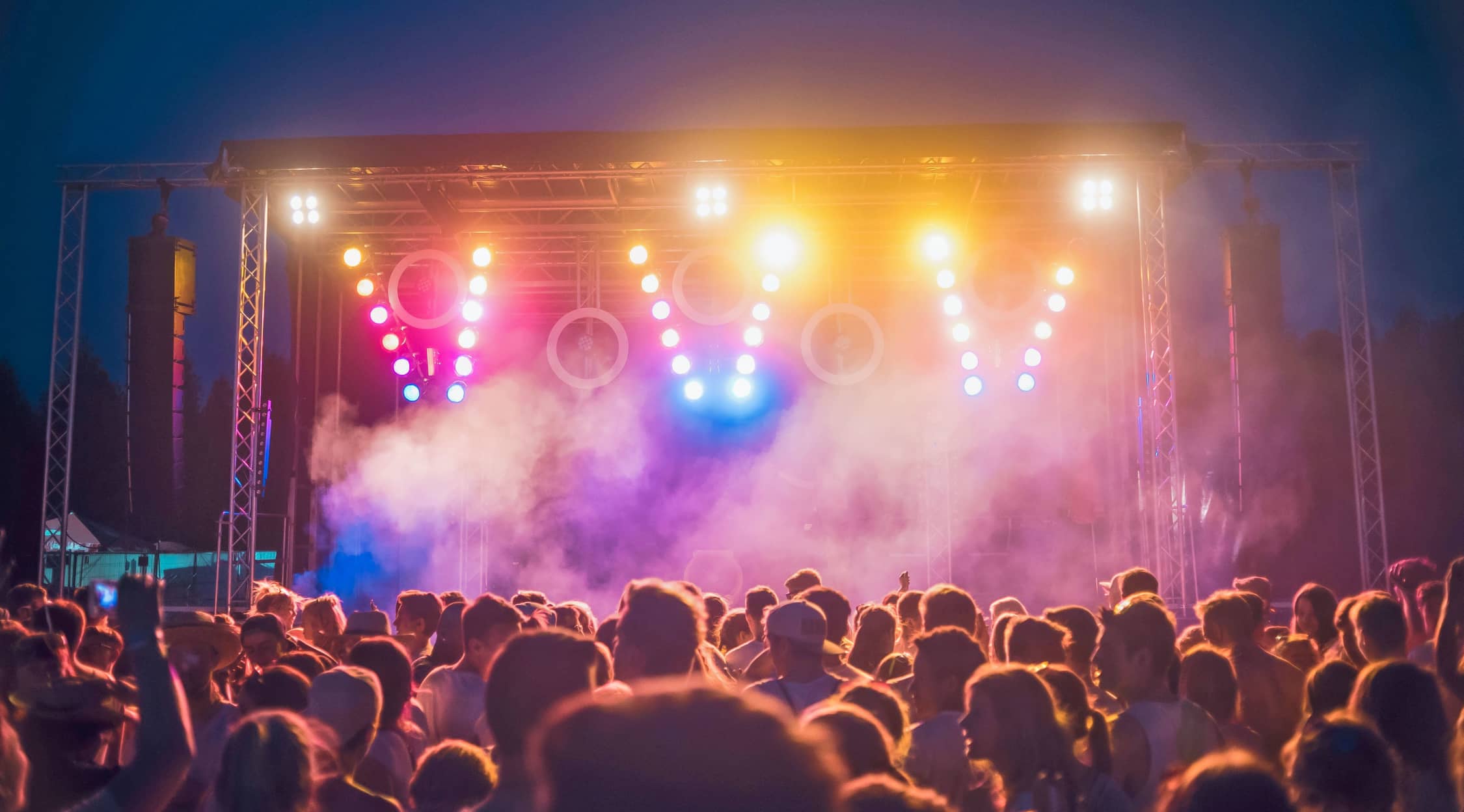 Adobe Stock RF
Second Sky Music Festival Tickets
Second Sky Music Festival Tickets
Second Sky is a Califonia musical festival hosted in Oakland by the renowned electronic musician Porter Robinson. This energetic summer event features fun EDM artists, unconventional bit-pop sounds, and plenty of good vibes for the entire audience. The first Second Sky Music Festival was held in 2019, but the event was so successful that Robinson plans to hold it again in future years.
California Dreaming
Fans of Porter Robinson's unique musical style swarmed to buy tickets when his 2019 Second Sky Music Festival was announced. Robinson is known for topping the charts with his album Worlds and again with singles like "Ghost Voices" and "Shelter." He created Second Sky so that all of his favorite artists could play together at a single event; the result is a dreamy yet danceable show that fits perfectly in a California summer vacation. The 2019 festival drew in names like Nina Las Vegas, Cashmere Cat, and even Skrillex as a surprise guest for the second day.
Where can I buy Second Sky Music Festival tickets?
Tickets for Second Sky Music Festival 2020 are expected to go on sale sometime in Spring. Snag yours at StubHub before they sell out.
When was the first Second Sky Music Festival?
The 2019 Second Sky Music Festival was the first occurrence of Porter Robinson's personally curated music event. The festival was a huge success; an increase in demand caused Robinson to schedule an entire second day that allowed more fans to attend. Robinson has stated that the festival will return in 2020; if it continues to gain traction, Second Sky could quickly become a staple event of the Oakland area.
Who played at the 2019 Second Sky Music Festival?
The 2019 Second Sky Music Festival lineup opened with Porter Robinson as his digital act Virtual Self. Later, Robinson also played a live set from his 2014 album Worlds. Other artists included Anamanaguchi, Cashmere Cat, Chrome Sparks, G Jones, Kero Kero Bonito, Madeon, Nina Las Vegas and Wednesday Campanella. Skrillex was not billed on the festival's official site, but he still closed out the event to the great delight of the fans.
What kind of music is played at the Second Sky Music Festival?
Second Sky Music Festival is an electronic dance music event. Porter Robinson, the artist of the festival and the concert's opener, is known for making electronica with strong video game influences and heartfelt vocal samples. Many styles of EDM are featured at the concert; in 2019, Nina Las Vegas brought a techno feel while Skrillex rocked the house with Dubstep classics. Live musicians, singers, and rappers may also be featured at the event.
Where is the Second Sky Music Festival held?
The 2019 Second Sky Music Festival took place at Middle Harbor Shoreline Park in Oakland, California on June 15. The venue featured a gorgeous view of San Francisco bay that made an excellent backdrop to the dreamy nature of Second Sky's performers. Details for the 2020 festival haven't been announced, but the show is expected to occur at the same venue and in the same month for several years to come.
How many stages are at the Second Sky Music Festival?
The 2019 Second Sky Music Festival was a single-stage event, giving each artist a chance to win the crowd's complete attention. However, since the show was a festival and not a concert, attendees were treated to 16 different official food vendors and an extremely wide space for walking, dancing, and mingling with other EDM fans. Additional promotions and activities were not included at the 2019 event; the result was a comfortable, non-commercial atmosphere that many fans appreciated.
Back to Top