There aren't any Events on the horizon right now.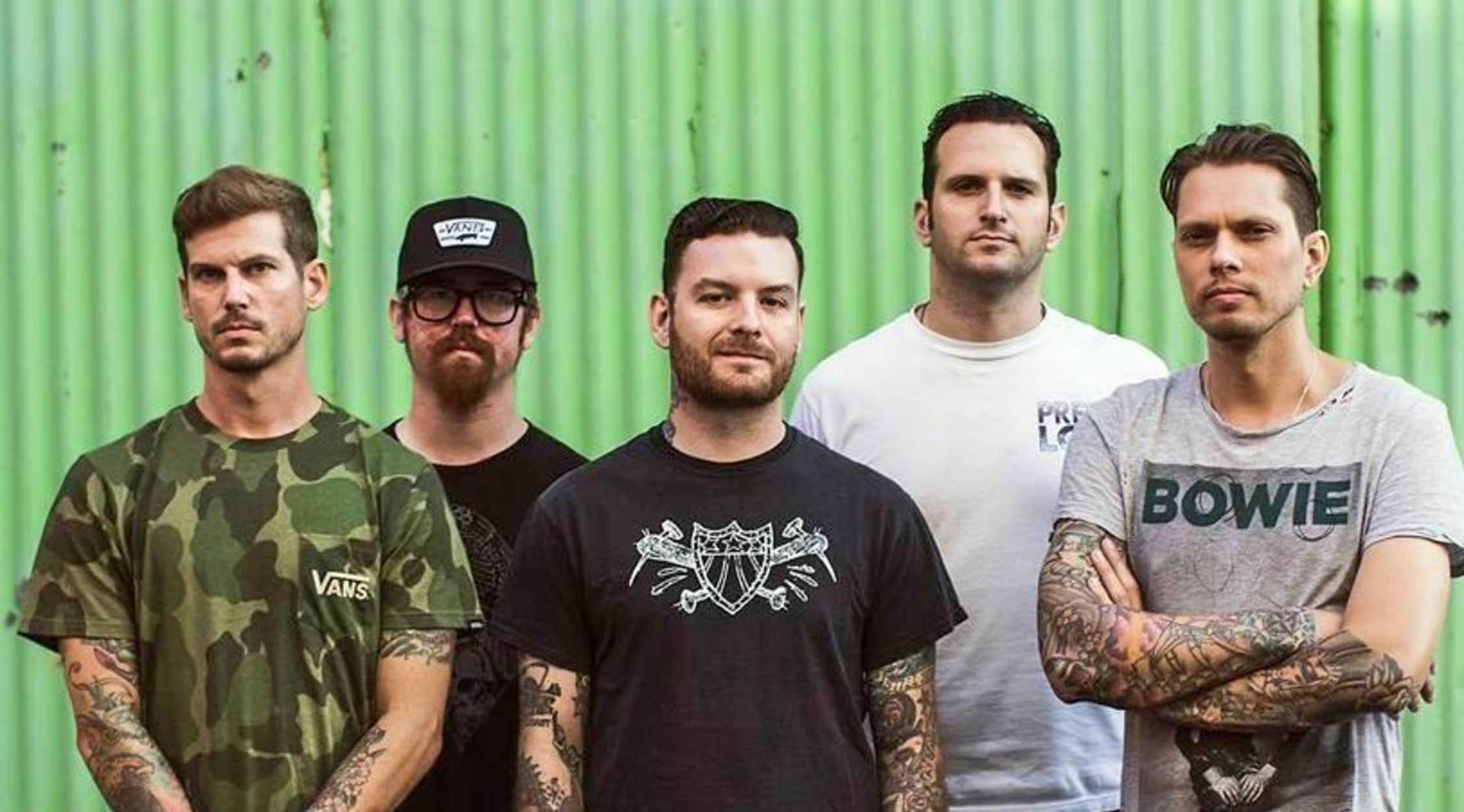 Rovi
Senses Fail Tickets
Senses Fail Tickets
Senses Fail is a post-hardcore group that formed in 2002 in New Jersey. It is primarily a hard rock band, but it has contributed to the screamo and emo genres of music as well. Senses Fail has released seven full-length albums thus far.
How Senses Failed
Lead vocalist James Nielsen decided to post a simple advertisement on the Internet in order to recruit some new band members to a project he was working on at the time. Garrett Zablocki, James Gill and Dave Miller formed the original Senses Fail. Dan Trapp also joined as a drummer after a short time. Senses Fail started to build a dedicated fan base by agreeing to play local gigs whenever and wherever it could. Parks and clubs both helped the group build a solid profile and gain the attention of a recording label. Senses Fail released a six-track extended play, From the Depths of Dreams, that was well-received by both fans and critics. Nielsen explains that the band takes its name from a state of enlightenment reached via meditation.
Where can I buy Senses Fail tickets?
If you're concerned about missing out on the next Senses Fail live tour or any stops along the way, StubHub has tickets available for the band's next concert. The FanProtect policy guarantees every purchase you make, and you can check out Senses Fail tour dates or the venues at which it will be playing to find the ones that work for your needs.
Is Senses Fail on tour right now?
Senses Fail is playing numerous shows of its own and will be part of the lineup at some festivals and other events throughout the summer. If you would like to see the band in conjunction with other artists or groups, Senses Fail will play at Riot Fest Chicago along with bands such as The Flaming Lips and Slayer.
Is Senses Fail playing near me?
Senses Fail has an extensive tour lined up that visits several cities across North America. In addition to festival appearances, the band will be playing solo live performances at many large and small venues. Iowa City, Philadelphia, Boston, Detroit and Denver are just a few of the places you can catch a great Senses Fail setlist.
Who plays in Senses Fail?
The lineup for Senses Fail has changed several times since the band's formation, and you might be wondering who you're going to see on the stage when you see a Senses Fail show. Lead vocalist James Nielsen is the only member that has remained constant throughout all iterations of the group. The other current members include Gavin Caswell as a backing vocalist and guitar player, Steve Carey on the drums, Greg Styliades on the bass and Jason Milbank on the guitar.
What is a Senses Fail setlist like?
Senses Fail's extensive discography means there are a lot of tracks to choose from when curating a setlist for a live show. Many of the band's albums include songs that were released as successful singles prior to a full release. You may hear some of these and more obscure tracks as part of a Senses Fail setlist. Concert songs might include "Buried a Lie," "Calling All Cars" and "Family Tradition."
Who are some of Senses Fail's influences?
Senses Fail describes itself in many ways and uses various musical genres to do so. If you've already grabbed your Senses Fail tickets for the next show, some notable bands or artists that have influenced its sounds might interest you. Senses Fail says that bands such as Jimmy Eat World, Saves the Day and alternative metal band Deftones have all provided inspiration for the group's overall sound throughout the years.
Back to Top