There aren't any Events on the horizon right now.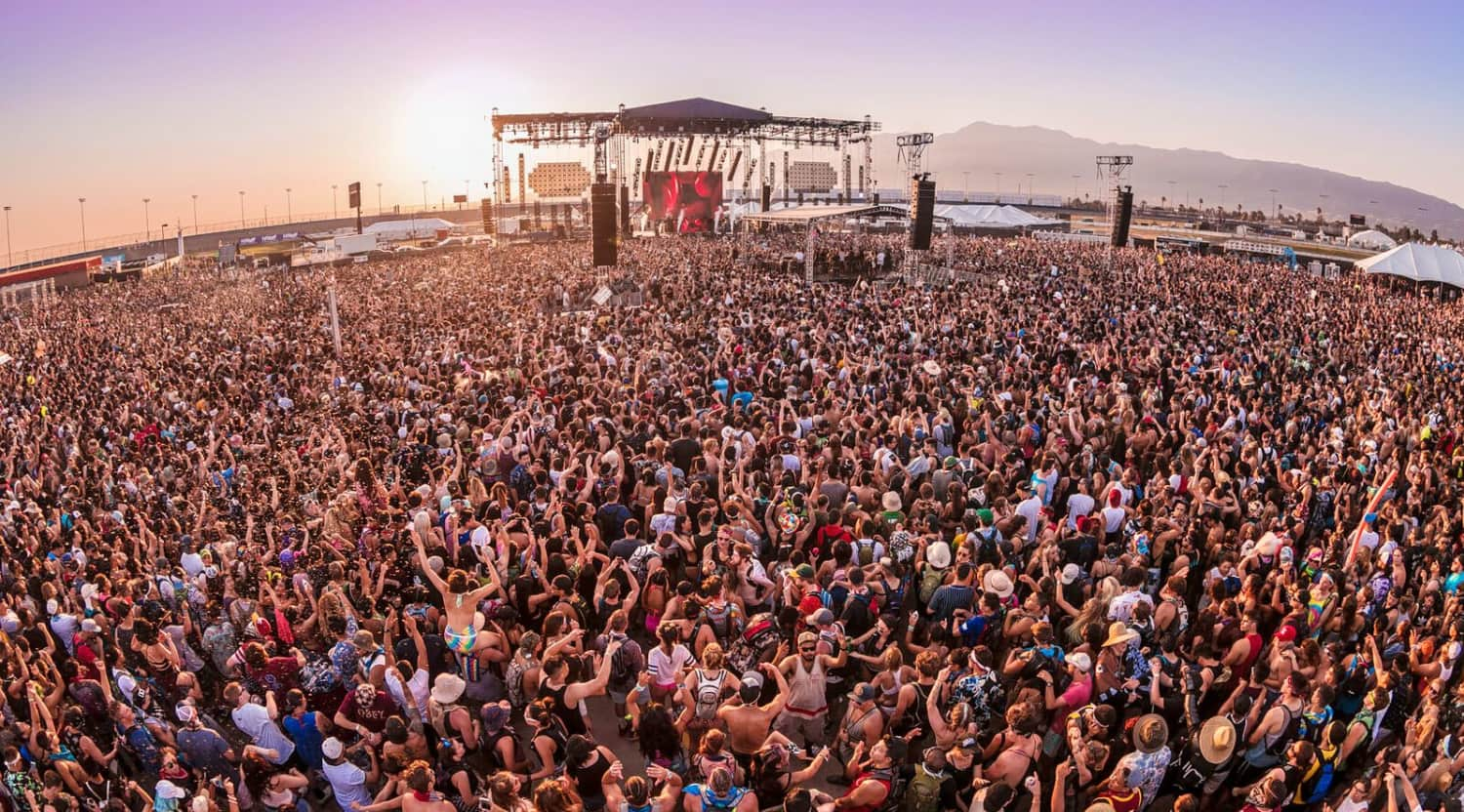 Alive Coverage
Serenity Gathering Tickets
Serenity Gathering – The 2016 Event
Serenity Gathering, the yearly New Age EDM festival, will once again take place at the Joshua Tree Retreat Center. Headlined by Del the Funky Homosapien, Emancipator, Nahko & Medicine for the People, and Shpongle, this is a holistic and high-energy event that you don't want to miss. Get your tickets today!
About Serenity Gathering
Every year, Serenity Gathering takes place in Southern California. It is a yearly transformational EDM festival that centers around the spring equinox, providing the opportunity to rejoice in the perfect balance of light and dark, day and night. At Serenity Gathering, fans of EDM can find the perfect balance within.
The Serenity Gathering mission is to take the time to celebrate the balance and evoke the sensation of unity. All individual music and art fans will come together as one. The festival features engaging speakers, guided yoga, incredible performers, breathtaking artwork, and positive music. Serenity Gathering provides a rich environment for people from all over to connect and to build a conscious community.
Serenity Gathering also includes organic and healthy food and beverages, in addition to select artists selling hand-made art, clothing, and jewelry. At the core of the festival is a healing sanctuary that hosts bodyworkers, energy workers, and workshops. The festival promotes unity and fosters radical inclusion by setting its sights on newer, more awakened, and more sustainable culture.
Serenity Gathering offers a place to find creative stimulation with its diversity of exceptional visual and musical artists and its encouragement of strong bonds between fellow festival-goers. Now in its third year, Serenity Gathering has become renowned for its community, support, and its "Serenity Family". This deep and broad community is a testament to the power of this beloved event.
Serenity Gathering ensures that it leaves no trace. This philosophy helps protect and respect the land on which the gathering is held, leaving it in a better state than before.
The mission of Serenity Gathering is to enhance the spirits of everyone involved through the creation of a free and expressive space. Serenity Gathering believes this kind of space is necessary in order to find liberation from the judgments and expectations of society. At this festival, attendees can connect with themselves and with others who seek meaning and enlightenment. The festival aims to create an uplifting and unforgettable experience where festival-goers will find positivity and love and bring these qualities back to the everyday world.
Headlining this year's Serenity Gathering are Del the Funky Homosapien, Emancipator, Nahko & Medicine for the People, and Shpongle. Born August 12th, 1972 as Teren Delvon Jones, Del the Funky Homosapien is one of the most eccentric and pioneering underground emcees in the world of hip-hop.
Doug Appling is Emancipator, the Portland-based multi-instrumentalist and producer of downtempo electronic material. Through his self-released efforts and tireless live schedule, which frequently includes music festivals, he has gained a worldwide fan base. Soon It Will Be Cold Enough, his debut album, is a chilly blend of atmospheric textures and intricate beats featuring guests Thao Nguyen (vocals) and Cindy Kao (violin). This self-released set arrived in 2006, and it saw a later re-release in 2008 through the Japanese-based Hyde Out Recordings. Appling gave his debut live performance as the opener for Bonobo in 2009, and completed a tour of Japan that same year. 2010's Safe in the Steep Cliffs was his sophomore album, and it featured more ambitious programming and arrangements and more live instrumentation. A 2011 album titled Remixes consisted of reworked releases of Appling's tracks by Big Gigantic, Blockhead, and others. Appling established Loci Records, his own label, in 2012, which released music by friends such as Stev and Tor. Dusk to Dawn, the third Emancipator album, arrived in 2013 via Loci. It was the artist's first to feature the violin of Ilya Goldberg, his frequent concert collaborator. Appling continued to tour with the Emancipator Ensemble, his full backing band, and often co-headlined festivals with such artists as ODESZA and Pretty Lights.
Nahko He Parayno, who uses the stage name Nahko, is of Mohawk/Apache descent. His mother is Native American and Puerto Rican, and his father is Filipino. He was adopted, however, and grew up in the suburbs of Oregon. As a child, he suffered from identity problems, but he began to master these issues when he started focussing on music. He started playing piano when he was six years old and, as a teenager, directed musicals for schools and was a piano teacher. His efforts earned him a position as a seasonal producer in Denali, AK. There, surrounded by the Arctic wilderness, he started to assemble all the philosophical, cultural, and musical pieces of his unique creative vision. He saw music as multicultural, multi-generational, and international. He also saw it as a healing and redemptive medium, and he assembled a backing group called Medicine for the People. The band is centered around Hope Medford (percussionist) and Max Ribner (Berklee School of Music alumnus and horn player). Together, they started creating what came to be known as "thump-hop". This style is characterized by rainbow visions, heavy percussion, and a combination of approaches and styles that sometimes sound more like spoken word than anything else. Nahko & Medicine for the People offer a sort of modern-day medicine show that heals both the soul and the mind. Dark as Night, the act's debut album, arrived in 2013.
Raja Ram and Simon Posford are the ambient trance/techno project known as Shpongle. They were established in 1996, when the two were in India and watched a solar eclipse. The pair then entered the studio and tried to recreate the experience as a musical work. The final result was the 20-minute "…And the Day Turned into Night". It was released in a compilation called Eclipse, released through Twisted. Are You Shpongled?, the pair's debut full-length, arrived early in 1999.
You can also experience the transcendent talents of Big Wild, Thriftworks, Random Rab, Phutureprimitive, Ill Gates, Pimps of Joytime, Mr. Bill, Govinda, Desert Dwellers Live Experience, Nominus Clozee, Filibusta, Pumpkin, Andreilien, Stickybuds, and countless others!
Previous Hits
Previous editions of Serenity Gathering have featured such legendary acts as Vokab Kompany, Mitis, Kayla Scintilla, EOTO, Bluetech, The Polish Ambassador, and more!
Trivia
Serenity Gathering headliner Del the Funky Homosapien is cousins with Ice Cube.
The Serenity Gathering Concert Experience
Grab your friends and head out to Serenity Gathering. The third year of this transformational event will bring seekers from all walks of life together in a joyous celebration of music, art, and illumination that derives its power from the spring equinox. Don't miss out!
Back to Top
Epic events and incredible deals straight to your inbox.