There aren't any Events on the horizon right now.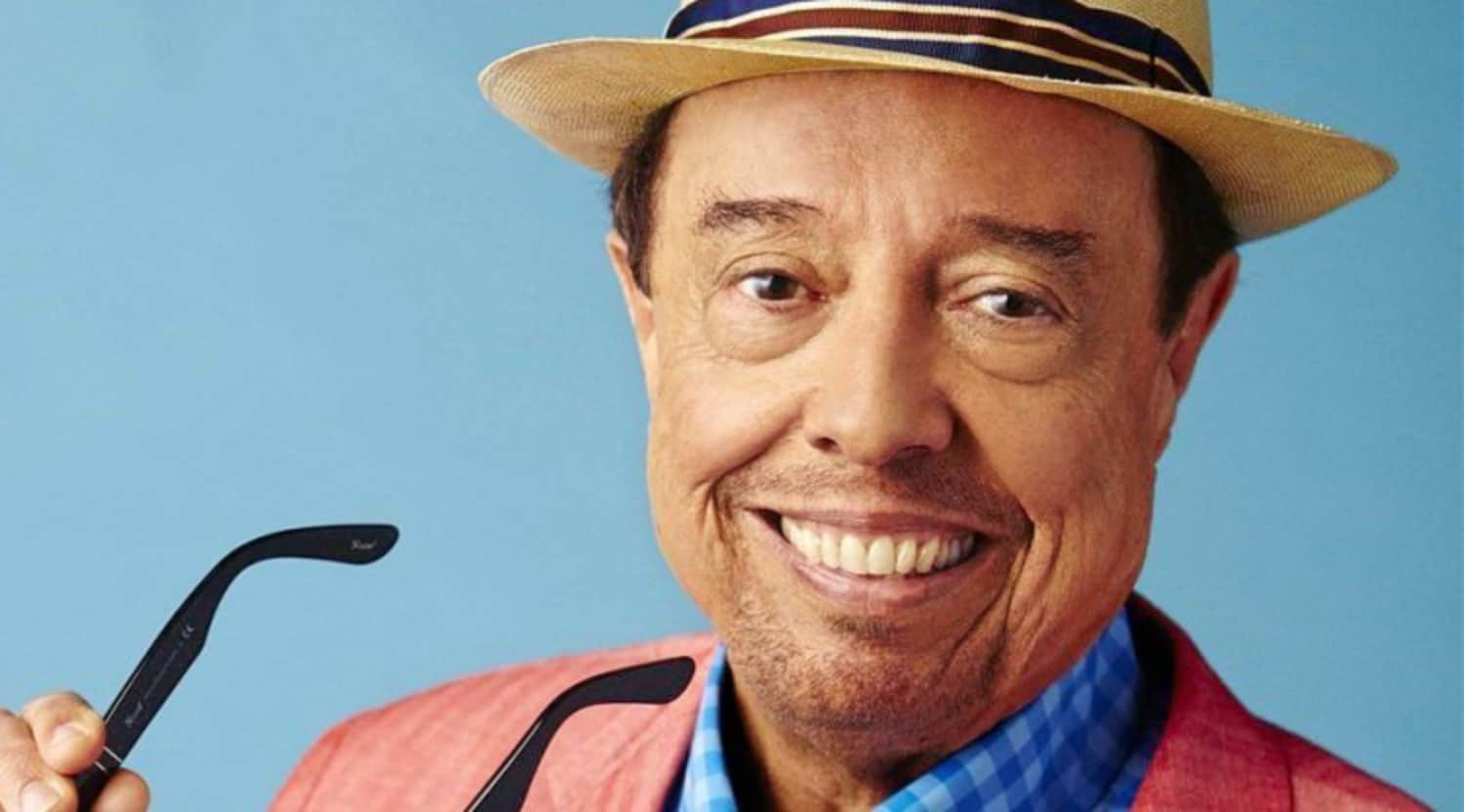 Rovi
Sergio Mendes Tickets
Sergio Mendes – The 2016 Tour
Whether the internationally acclaimed jazz icon Sergio Mendes is playing at the Hollywood Bowl in Los Angeles or the Belly Up Tavern in Solana Beach, this musical master is sure to provide you with an unforgettable concert that rivals any other in the contemporary jazz scene. His international live performances consistently draw legions of loyal followers, and his U.S. concerts are highly anticipated, as well. Don't miss your opportunity to experience one of the best bossa nova artists in the world in a live setting.
About Sergio Mendes
Sergio Mendes was born in Niteroi, Brazil. As a child, Mendes began studying at the local music conservatory, and he dreamed of becoming a classical pianist. When bossa nova developed into a cultural phenomenon in the late '50s, Mendes was in his teens and based in Rio de Janeiro. He fell in love with the blossoming Latin genre, and he decided to forgo his classical musical dreams in favor of becoming a bossa nova star. He began to befriend other young musicians in the area, absorbing the heady musical atmosphere and rubbing shoulders with the likes of Antonio Carlos Jobim and Joao Gilberto. This musical community was further enriched by occasional visits from such American jazz icons as Dizzy Gillespie, Stan Getz, and Herbie Mann.
Mendes established his first group, the Sexteto Bossa Rio, who played for several of the visiting jazz artists. In 1961, he made his recording debut with Dance Moderno, issued through Philips Records. In 1962, the Sexteto Bossa Rio visited the United States and gave an impromptu performance with Cannonball Adderley at Birdland in New York City. This led to a collaboration between Mendes and Adderley that resulted in an album released through the Capitol label. Mendes' other early albums, such as Bossa Nova York and Girl from Ipanema, were heavily inspired by Antonio Carlos Jobim.
Mendes had been pleased with his reception in New York, and he decided to move to the United States in 1964. There, he played with such artists as Jobim and Art Farmer. The next year, Mendes formed a band called Brasil '65. They released an album through Capitol before moving to the A&M label the following year and rechristening themselves Brasil '66.
In their first configuration, the group was comprised of Mendes on keyboard, Janis Hansen and Lani Hall on vocals, Jose Soares on percussion, Joao Palma on drums, and Bob Matthews on bass. They found success as soon as they signed to A&M. Their self-titled first album for the label combined light jazz, soft pop tunes, and bossa nova rhythms. The LP would rise to number six on Billboard's mainstream chart, thanks to the success of its lead single "Mas Que Nada." Their sophomore LP, Equinox, would yield three more hits in "Night and Day," "Constant Rain," and "For Me." Their third full-length was Look Around, which was a number five album thanks to its hit covers of the Beatles' "Fool on the Hill" and Simon & Garfunkel's "Scarborough Fair." Their 1969 album Crystal Illusions generated more hits with a cover of Otis Redding's "(Sittin' On) The Dock of the Bay" and their original song "Pretty World." These were among the most successful international pop singles of their time. During this period, Mendes also released albums through the Atlantic label. These records were light jazz offerings and often included collaborations with Jobim. Farmer, Claire Fisher, and Hubert Laws were frequent guests on these albums. Mendes successfully balanced his international and domestic followings into the late '60s.
His 1970 album Ye-Me-Le contained a hit single in "Wichita Lineman." The remainder of the decade saw the release of Primal Roots and Stillness on the A&M label. Mendes and his band moved to the Bell label in 1973, and Mendes also landed a solo record contract with Elektra. He released his official solo album debut, Sergio Mendes, soon afterwards. This release was followed by the 1975 effort, Sergio Mendes & Brasil '77. After staying out of the spotlight for five years, he returned to the A&M studios and released another self-titled album in 1983. The set was a Top 40 triumph and contained the single "Never Gonna Let You Go," the most successful of his career. Since then, Mendes has continued to release albums and find chart success. His international following remains as enthusiastic as ever. His entire A&M catalog and most of his Atlantic albums from the '60s would be re-released in Japan.
In the '90s, Mendes formed a new band called Brasil '99, who renamed themselves Brasil 2000 the following year. Lately, Mendes' material has started to integrate the sounds of Bahian hip-hop. In 1997, the U.K. branch of A&M released a remastered two-disc retrospective of Mendes' greatest hits. Most of his earlier discography would be re-issued in the first years of the new millennium. In 2006, a set of new songs, titled Timeless, was released through Concord Records. Two years later, Mendes followed up with Encanto, which featured co-production from will.i.am of Black Eyed Peas. Mendes' third album for Concord, Bom Tempo, arrived in 2010. After an international tour, several shows at festivals, and a brief hiatus, Mendes returned to the recording studio. He then landed a contract with the revived Sony affiliate OKeh and cut an album of new songs in Los Angeles and Bahia with several guest artists and old friends, including John Legend, Carlinhos Brown, and will.i.am. The resulting Magic was released in the fall of 2014.
Previous Hits
No less than 19 Sergio Mendes albums have made the Billboard 200, and the highest-charting of these are Equinox (1967), Look Around (1968), Fool on the Hill (1969), Crystal Illusions (1969), Ye-Me-Le (1970), and Timeless (2006). Mendes' most popular singles include "The Look of Love" (1968), "Fool on the Hill" (1968), and "Never Gonna Let You Go" (1983). In 1993, Mendes would win a Grammy Award for his Brasileiro album.
Trivia
Sergio Mendes was referenced in a vignette on the classic sit-com Seinfeld.
The Sergio Mendes Concert Experience
Get ready for one of the most timeless and refreshing concerts of bossa nova in the history of music. Sergio Mendes, premier bossa nova artist, will bring audiences a pioneering and entrancing concert with a flawless blend of charisma and musical skill. Whether you are captivated by his showmanship or amazed by his graceful musical talents, Sergio Mendes offers a live performance that you will not soon forget.
Back to Top
Epic events and incredible deals straight to your inbox.