We didn't find any Events nearby, but here's what's happening in other cities.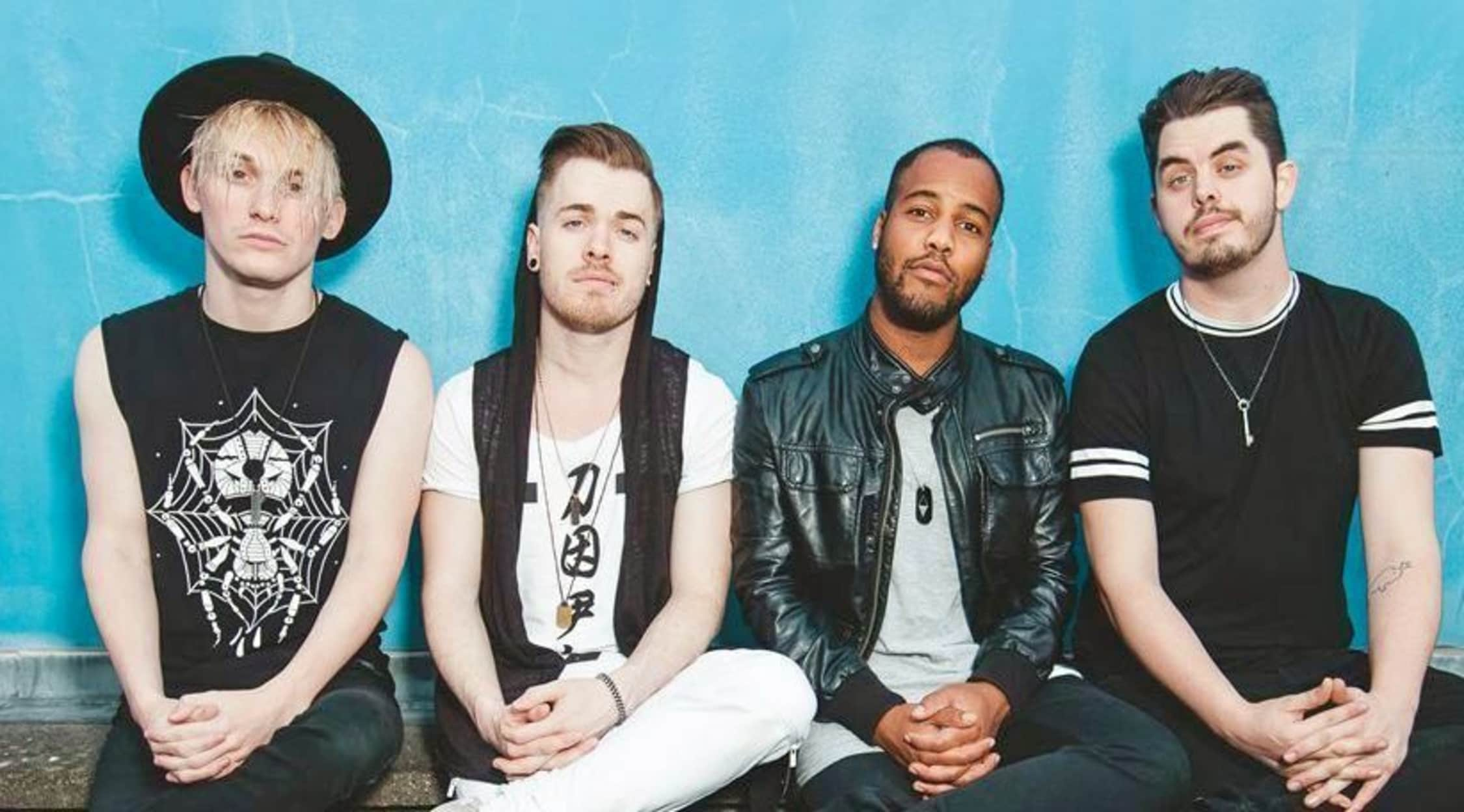 Rovi
Set It Off Tickets
Set It Off - The 2015 Tour
Symphonic alternative pop punk musician extraordinaires are back and better than ever, making their way all across North America as they embark on their mind blowing 2015 tour. Set It Off will be making their way to all corners of the USA and Canada, with stops at the hottest cities in existence including: Santa Ana, CA; Scottsdale, AZ; San Antonio, TX; Saint Louis, MO; Saint Paul, MN; Chicago, IL; Pontiac, MI; Lakewood, OH; Pittsburgh and Philadelphia, PA; New York City, NY; Boston, MA; Baltimore, MD; Vienna, VA; and Greensboro, NC. Don't see the Set It Off 2015 Spring tour heading to an area near you? Keep calm. Take a breath. And carry on, because the Set It Off 2015 tour is always adding last minute engagements and special performances to their highly anticipated 2015 tour schedule. Stay up to date on all things Set It Off right here at StubHub, your number one resource for concert tickets on the web.
The Set It Off 2015 tour will be stopping at a laundry list of hot and exciting music venues all across North America, kicking off at none other than Sana Ana, California. The band will be making their way to the Santa Ana observatory, the definitive musical epicenter of Southern California that has hosted some of the biggest and best artists the rock and alternative worlds have to offer. Next up they'll be heading to the great dry expanse that is 'Zona, playing Scottsdale's Pub Rock music venue before they head to the land where everything is bigger, to play San Antonio's Limelight theater. The band will then have some good ol' fashioned fun at the Firebird STL in Saint Louis, Missouri, before heading to the land of perfect pronunciation and suspiciously polite citizens known as Saint Paul, Minnesota, where they'll get to shake up the Amsterdam Bar and Hall. No trip through the midwest is complete without a stop at Chi town, where the band will bring down the house at the Bottom Lounge shortly before they head to the Crofoot Ballroom of Pontiac, Michigan. The band will finish off the midwest with an uppercut punch at Mahalls in Lakewood, Ohio, before they head to New England for shows in Pittsburgh's Rex Theatre, the Underground Arts hall of Philly, and Boston's Brighton Music Hall. The band will take a breather in the cultural capital of the world, the famed New York City, where they'll be leaving all on stage at the Marlin Room in Webster Hall, lower Manhattan's most famed hole in the wall concert venue. The band will then blitz their way south as they end their 2015 Spring tour with shows in Baltimore, Vienna, and Greensboro, making stops at your favorite venues including the Metro Gallery, Jammin Java, and Greene Street Club.
The band's 2015 Spring tour is just a taste of things to come, and an exciting prelude to what Set It Off has in store for the rest of 2015. Whether they're playing the biggest amphitheatres or your favorite hole in the wall venues, Set It Off is taking the punk world by storm this Spring, building an unstoppable hype train that is infecting music critics and fans all across North America. Be sure to catch the Set It Off 2015 tour train when it chugs an vibes its way into a local near you!
About Set It Off
Set It Off would slowly meld into existence over the course of the late 00s, as high school friends Cody Carson and Dan Clermont became friends while the two were both in marching band. Carson would head off to college to study music, but instead opted to drop out in favor of starting his own punk band with friends from the local Tampa music scene. Carson would enlist the help of Austin Kerr, Zach Dewall, Benji Panic, and Dan Clermont, kicking off one of the earliest iterations of Set It Off that would immediately hit the studio to record their debut EP.
The band would perform and record independently for three years, eventually catching the interest of execs at Equal Vision Records, who would sign the band and send them to studio to record their first ever big label LP debut. The band would tie their album release to a marketing campaign with the VH1 Save the Music foundation, an organization that works to further musical programs for high schoolers. They would then go on a touring frenzy for two years, becoming staple performers on the Black Mass and Vans Warped tours, building up a massive North American fan base before heading back to the studio to record their highly acclaimed sophomore follow up record. With two albums and counting and one of the most energetic hard hitting live shows around, the Set It Off music phenomenon continues to push it up to 11 as they reshape the punk music scene worldwide.
Previous Hits
The band's most successful album yet is their 2014 release Duality, one of the foundational new wave punk albums of the decade and a testament to the band's maturation since their 2012 self titled debut. Duality would receive praise from critics across the board, and eventually climbed to the #86 position on the US Billboard 200. The album featured visionary producers Brandon Paddock, Matt Appleton, and Tommy English, and the album's hit single "Why Worry" would be turned into the band's hottest music video yet. The album would land a spot on the Punk Goes Pop music compilation album, and featured a slew of hit tracks including "N.M.E.", "Bleak December", and "The Haunting".
Trivia
The band's diverse set of influences has led them to create a blend of pop, rock, and punk sounds, with the members claiming influences by the likes of New Found Glory, Fall Out Boy, My Chemical Romance, and All Time Low.
The Set It Off Concert Experience
From start to finish, the Set It Off concert experience wows and amazes with its larger than life stage presence and unbeatable catalogue of non stop hits. Whether they're opening with works from their pre label days or dropping fresh tracks from their LP Duality, a Set It Off live performance is an adventure in music that will keep you out of your seat and screaming for more long after their final encore. Don't miss your chance to catch these pop punk up and comers on their way to the top - get your tickets today!
Back to Top
Epic events and incredible deals straight to your inbox.