We didn't find anything nearby, but here's what's happening in other cities.
There aren't any events on the horizon right now.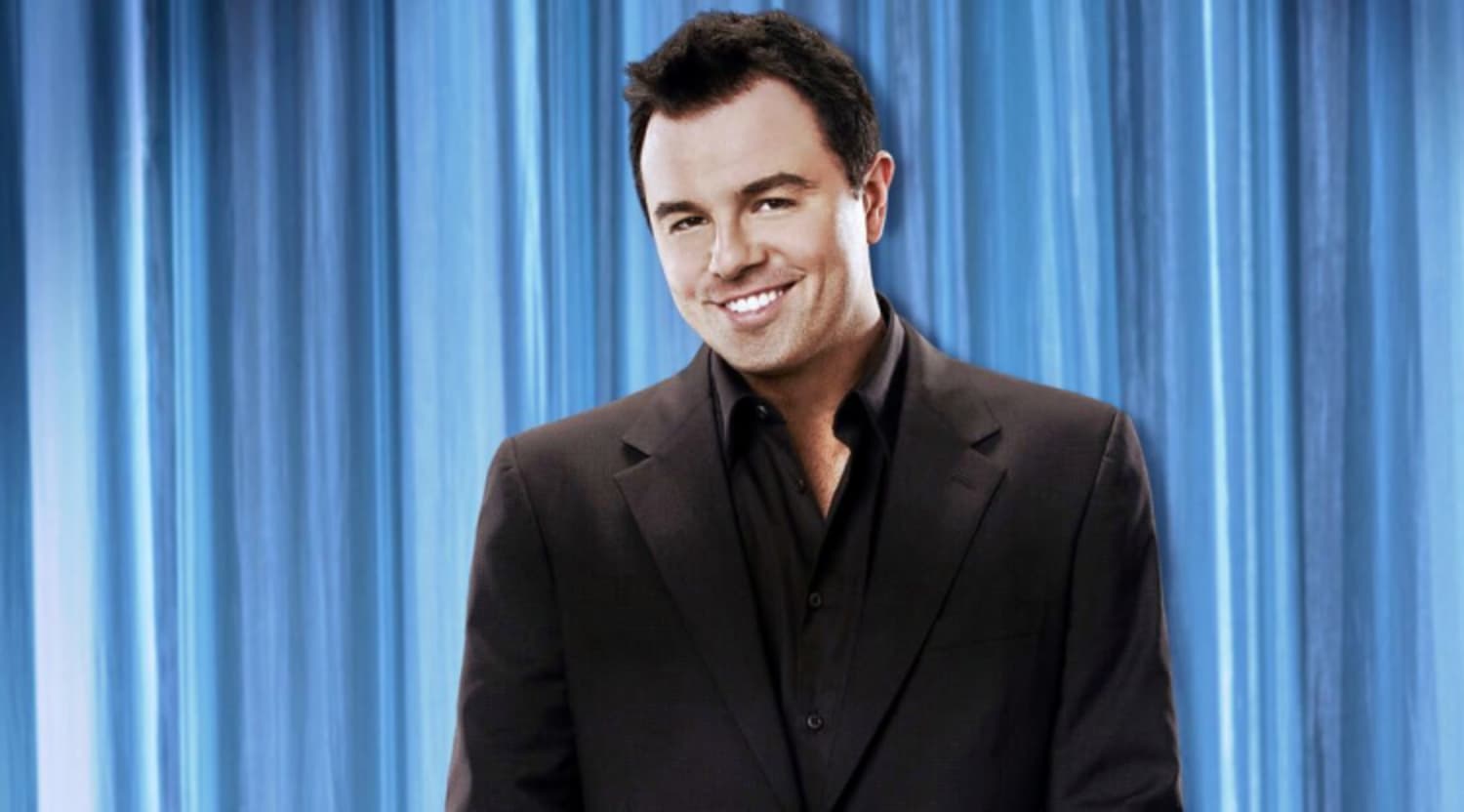 Rovi
Seth MacFarlane Tickets
Seth MacFarlane Plot
Have you been looking to get out of the house this weekend to go and see a hilarious comedy show with your closest friends? Well if you're planning on heading to a show that's sure to make you laugh on your time away from the work place, make sure that you get to see a figure on the stage that you've been hoping to see for a while! There are plenty of talented artists that are going to be gracing the stage near you on the weekend, so if you were hoping to go and see one of your favorite comedian like Seth MacFarlane perform a comedy set on the stage, make sure you get your tickets early through StubHub so you can attend this show! Seth MacFarlane is much beloved today for bringing Family Guy to the masses, but there was a time when this figure was still relatively unknown. Seth MacFarlane first got his start in the entertainment world when he applied to work at Hanna-Barbera using a project that he'd animated in college. The project was a hit and landed him the job, which granted him the opportunity to not only hone his animation skills but his comedy skills as well. Working on projects like Johnny Bravo and Dexter's Laboratory, Seth MacFarlane would begin to form the early humor that would eventually lead to his hit shows like Family Guy and Robot Chicken. When he released Family Guy, it actually only lasted several seasons before being cancelled, but due to the popularity of the show among fans, it was quickly brought back and into rotation once again, solidifying it's position as a hilarious animated production. Don't miss out on your chance to enjoy all that the comedy world has to offer you when the hilarious figure Seth MacFarlane comes to perform his next comedy set on a stage near you! You're not going to want to miss out on this chance as there's no telling when Seth MacFarlane is going to return to a stage in your area again, so get your tickets today and give yourself a memorable weekend that you won't soon forget!
Seth MacFarlane Schedule
For those big comedy fans out there who have been looking for their chance to enjoy Seth MacFarlane on the stage when he comes next to perform near you at the Mann Center for the Performing Arts in beautiful Philadelphia, Pennsylvania, or when he takes his next show to the stage at The Pavilion at Ravinia in Highland Park, Illinois, be sure that you head out and purchase your tickets early enough to get into this show, because if you wait too long, you might end up missing out on Seth MacFarlane's next performance! Log on to StubHub while you still have the opportunity to see if there are tickets available so you can get into this show with your friends today!
Seth MacFarlane Cast
Since he first began working in the world of entertainment, the popular comedian and performer Seth MacFarlane has had the great opportunity to appear alongside such celebrated talents on projects with Alex Borstein, Seth Green, Mila Kunis, Mike Henry, Danny Smith, John Viener, Patrick Warburton, Alec Sulkin, Ralph Garman, Ron Perlman, Selma Blair, Doug Jones, John Alexander, Adam West, Lori Alan, Sanaa Lathan, Jason Sudeikis, Reagan Gomez-Preston, Asteem Batra, Breckin Meyer, Matthew Seinreich, Tom Root, Dan Milano, Chad Morgan, Abraham Benrubi, Jamie Kaler, Adam Talbot, Sarah Michelle Gellar, Jennifer Tilly, Kevin Michael Richardson, Nicole Sullivan, Christine Lakin, Tara Strong, Carrie Fisher, Patrick Stewart, Lacey Chabert, Megan Grano, Jackson Douglas, Robert Wu, and more! Though many of these talents lent their voices to some of his animated shows over the years, Seth MacFarlane has started branching out into acting in live action films. His hilarious sensibilities are ever-present in whatever project he's working on, whether it's animated or not, so if you were hoping to get a few laughs in this weekend, make sure you have your tickets squared away early to see Seth MacFarlane on the stage when he comes to perform next near you!
Seth MacFarlane Author
If you and your friends have been thinking about getting out this weekend to see one of the many hilarious comedy performers that's going to be taking to a stage near you, then make sure that you log on to StubHub early enough to pick up your tickets before the shows that you want to see sell out entirely. There are definitely plenty of options available to you for your weekend entertainment through StubHub, but there are only so many tickets when it comes to seeing a famous figure like Seth MacFarlane on the stage, so make sure if you plan on seeing him that you pick up yours today through StubHub while you still can! As the beloved creator of the hilarious animated television show Family Guy, Seth MacFarlane has changed mainstream humor over time with his creative sensibilities. Bringing hit after hit show to the American cultural zeitgeist including Robot Chicken and popular movies like Ted, Seth MacFarlane continues to have a great impact on the world of comedy. He didn't always get his start working on movies though, as his background as an animator helped him begin his career. But there's no denying this hilarious figure's talents when you find out that he's been associated with such hit properties as Ace Ventura: Pet Detective, Dexter's Laboratory, Johnny Bravo, Family Guy, American Dad, The Cleveland Show, A Million Ways to Die in the West, and more! So don't miss out on your chance now to head out and see one of the most popular figures to break out into the comedy world when Seth MacFarlane takes to a stage next near you! Don't miss out, get your tickets today!
Seth MacFarlane Trivia
Q: When was hilarious comedian, performer, and writer Seth MacFarlane born?A: Hilarious comedian, performer, and writer Seth MacFarlane was born on October 26, 1973.
Q: Where was hilarious comedian, performer, and writer Seth MacFarlane born?A: Hilarious comedian, performer, and writer Seth MacFarlane was born in Kent, Connecticut.
Back to Top
Epic events and incredible deals straight to your inbox.