There aren't any Events on the horizon right now.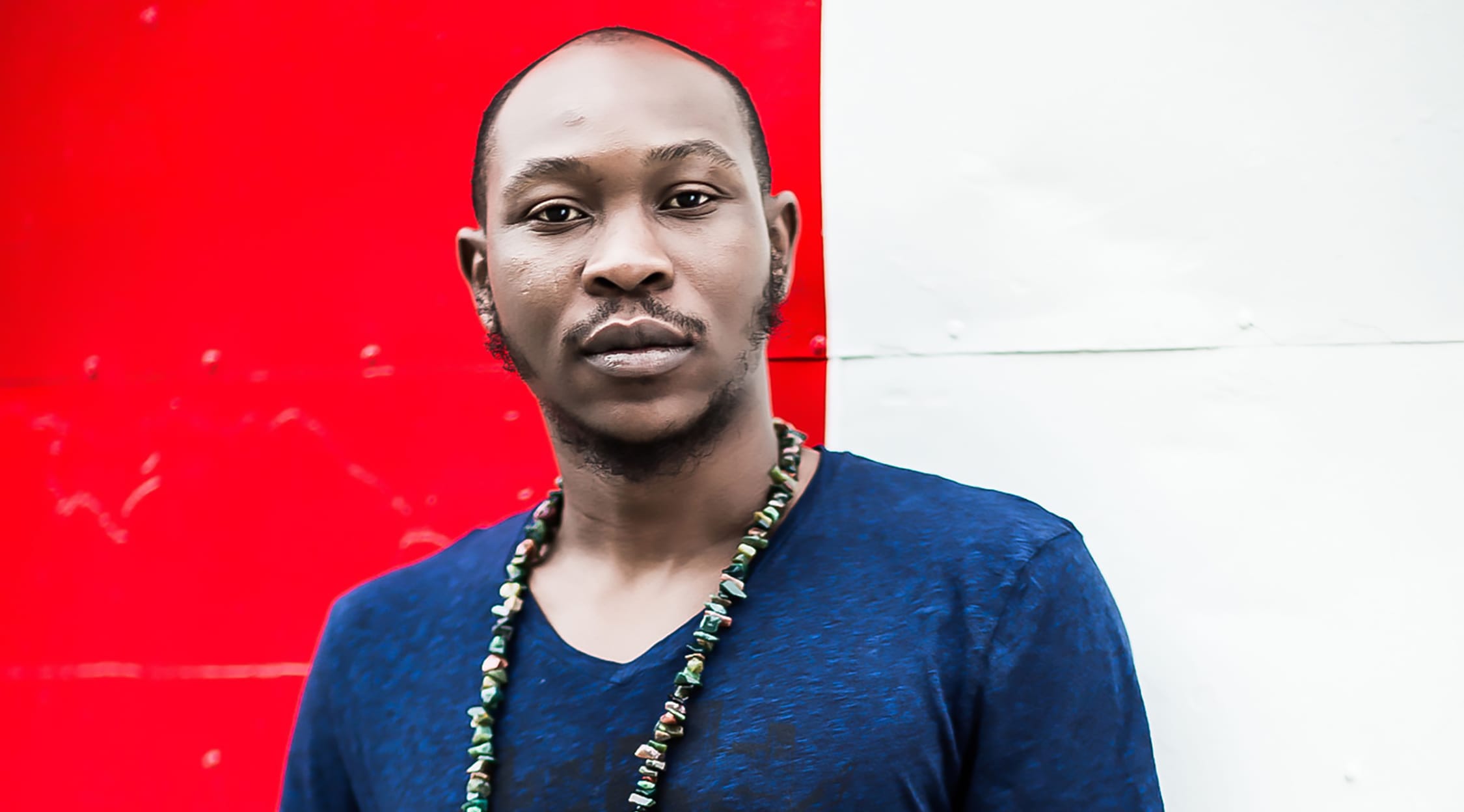 Rovi
Seun Kuti Tickets
Seun Kuti – 2014 Concert Schedule
Nigerian musician Seun Kuti is known for leading his Afrobeat band Egypt 80, and this iconic performer is coming to a venue near you. Longtime fans will get to hear legendary hits like "Shuffering and Shmiling," "Army Arrangement," and "Colonial Mentality" performed live. The incredible music will keep you on your feet and dancing all night with the infectious Afrobeat rhythms. The music incorporates a fusion of jazz, funk, Nigerian rock, West African chants, and horns, often with an "endless groove" feel. Fans of this style of music regard Fela Kuti as somewhat of a legend in the genre, and Seun Kuti goes above and beyond his duties as band leader of Egypt 80. Most consider him to bear an uncanny resemblance with his vocal styles. Seun Kuti has breathed a breath of fresh air into Egypt 80, adding contemporary influences to the already amazing music. Now Seun Kuti and his band are back on tour, and you don't want to miss this incredible show. For your tickets to see Seun Kuti and Egypt 80, visit StubHub today. You don't want to miss out on all of the fun!
About Seun Kuti
Nigerian based musician Seun Kuti is the son of the legendary musician, Fela Kuti from the band Egypt 80. While growing up, Seun Kuti showed remarkable talent for both music and for African Football, but it seemed that music was the greater of his two passions. After working on his talents for many years throughout school, Seun had let his father know that he wanted to sing, and he soon was allowed to sing a few songs with his father's band, Egypt 80. After Fela Kuti tragically passed away when Seun was a young teen, he took over for his father and became the band's leader. With Seun Kuti at the helm, Egypt 80 now plays new material and old songs from when Fela was in charge.
When Fela led Egypt 80, the band was also known to partake in political activism during the 70s and 80s. In fact, Fela was jailed under Muhammadu Buhari's government. Fortunately, Amnesty International designated him as a "prisoner of conscience," and his case also caught the attention of many other human rights groups. He was finally released after 20 months in jail. Seun Kuti keeps the political spirit of his father alive by participating in the Occupy Nigeria protests which called for an end to the fuel subsidy removal policy in Nigeria.
Seun Kuti's Breakthrough Album
As soon as Seun Kuti took over for his father by leading Egypt 80, he was poised to become a star. The talented musician followed in his father's footsteps, and added his uniquely modern influences to the band. His father helped to start the Afrobeat movement many decades ago, but Seun has kept it alive, and now there are countless Afrobeat acts that are thriving around the world. Like his father, Seun seeks to inspire change in young Africans with his music. He is certainly succeeding with leading the change, as many African youths adore Seun and his band. Seun Kuti and his band are now embarking on a new tour, and you don't want to miss all of their incredible music.
Seun Kuti Trivia
How old was Seun Kuti when he took over his father's band?
After Fela Kuti passed away, Seun Kuti took over the band when he was just 14 years old.
Fan Experience
If you've always wanted to see Seun Kuti and Egypt 80 live in concert, then you're in luck, because the legendary band is embarking on a tour. For fans of Afrobeat or world music, you will be absolutely enthralled with Seun Kuti and Egypt 80's live performance. Leading the Afrobeat scene since their debut, the band has helped raise awareness about social and political issues in Africa, and has kept people in good spirits. Not a person in the venue will be left sitting as the catchy beats and wonderful sounds fill the venue. If you've never been to an Afrobeat or world music show, a trip to see Seun Kuti and his band Egypt 80 is the best way to become acquainted with this unique style of music. His political message will inspire you, and his music will move you, and there's nothing quite like a performance by Seun Kuti and Egypt 80. For those who are nostalgic for the iconic sounds of Fela Kuti, Seun Kuti really is the next best thing. Between the blaring saxophones and traditional music, the venue will become one massive dance party as Seun Kuti and his band take to the stage. Are you ready to have the time of your life? Then grab your friends, head over to StubHub, and get your tickets to see Seun Kuti and Egypt 80 live in concert.
Back to Top
Epic events and incredible deals straight to your inbox.