We didn't find any Events nearby, but here's what's happening in other cities.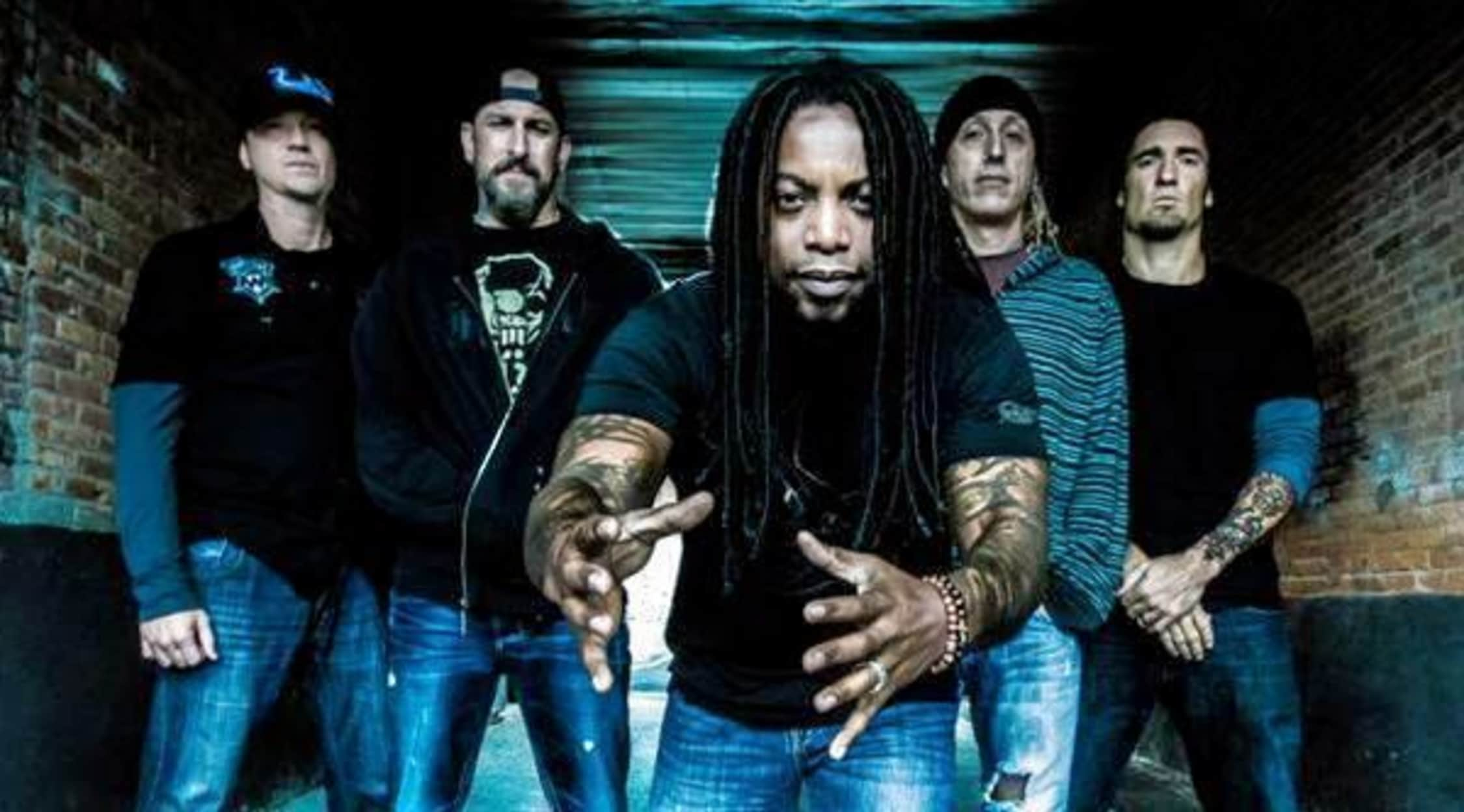 Rovi
Sevendust Tickets
Sevendust Tickets
In 1994, Sevendust was formed in Atlanta, Georgia, by John Connolly (guitar), Vince Hornsby (bass) and Morgan Rose (drums). They quickly added vocalist Lajon Witherspoon and guitarist Clint Lowery to the lineup. On April 15, 1997, the band released its self-titled debut album. Since that time, the band has received a Grammy nomination and three consecutive RIAA gold certifications. When you attend a Sevendust concert, you will experience a thrilling performance with heavy guitars and growling vocals.
Sevendust: A Band With Many Names
In 1994, Morgan Rose and Vince Hornsby were in a band called Snake Nation. John Connolly joined the duo on drums. The band members recorded a demo, but they were not happy with the vocals. Snake Nation spent a year looking for a vocalist before finding Lajon Witherspoon. Once they secured their lead singer, the band changed its name to Rumblefish. That name was short-lived, and the band eventually settled on Sevendust. It released a debut album in 1997, and it was produced by former Twisted Sister guitarist Jay Jay French. The album became known for the heavy riffs and angry vocals. It spawned a few notable songs, including "Bitch" and "Black." The band would open nearly every show with "Black" until 2004. Its self-titled debut album, Sevendust, peaked at the No. 165 position on the Billboard 200 and would remain there for sixteen weeks. The record was certified gold on May 19, 1999. That same year, the band released Home. This album peaked at No. 19 on the Billboard 200 with "Denial" and "Waffle." Sevendust's third album, Animosity, also went gold and had more commercial success with the singles "Angel's Son" and "Praise." In 2013, the band had its greatest success with the release of Black Out the Sun. It was the band's first album to reach the No. 1 spot on the Billboard charts and landed in the top spot on the Top Hard Music Albums chart.
Where can I find Sevendust tickets?
If you want to get your hands on some Sevendust tickets for the next performance, you can buy tickets at StubHub, the largest ticket reseller in the world. When you make a purchase, you can be assured that it is safe with the FanProtect guarantee.
What Grammy Award category was Sevendust nominated for?
In 2015, Sevendust was nominated in the Best Metal Performance category for "Thank You." The band did not win the award, and it was Sevendust's one and only Grammy nomination. The band was also nominated by the Canadian Independent Music Awards/Indie Awards for the Favourite International Indie category in 2004.
What albums have been released by Sevendust?
Sevendust is known for releasing several critically acclaimed albums, including Sevendust (1997), Home (1999), Animosity (2001), Seasons (2003), Next (2005), Alpha (2007), Chapter VII: Hope & Sorrow (2008), Cold Day Memory (2010), Black Out the Sun (2013), Time Travelers & Bonfires (2014), Kill the Flaw (2015) and All I See Is War (2018).
What are some notable performances by Sevendust?
Sevendust has made appearances at several hard rock festivals throughout the United States, including OzzFest, Woodstock 1999 and the Soundwave Festival. It has even made an appearance on the Late Night with Conan O'Brien show.
What musical genre is Sevendust?
Many critics put Sevendust in the alternative metal, heavy metal or hard rock category. Several bands have influenced the band, including Iron Maiden, Nine Inch Nails, Ozzy Osbourne, Metallica and Pantera.
Is Sevendust performing near me?
Sevendust regularly tours throughout the United States and Canada. The band often stops at major cities, including Seattle, Wash., Houston, Texas and Las Vegas, Nev. You can see Sevendust with similar acts like Skillet and Pop Evil.
Back to Top
Epic events and incredible deals straight to your inbox.