There aren't any Events on the horizon right now.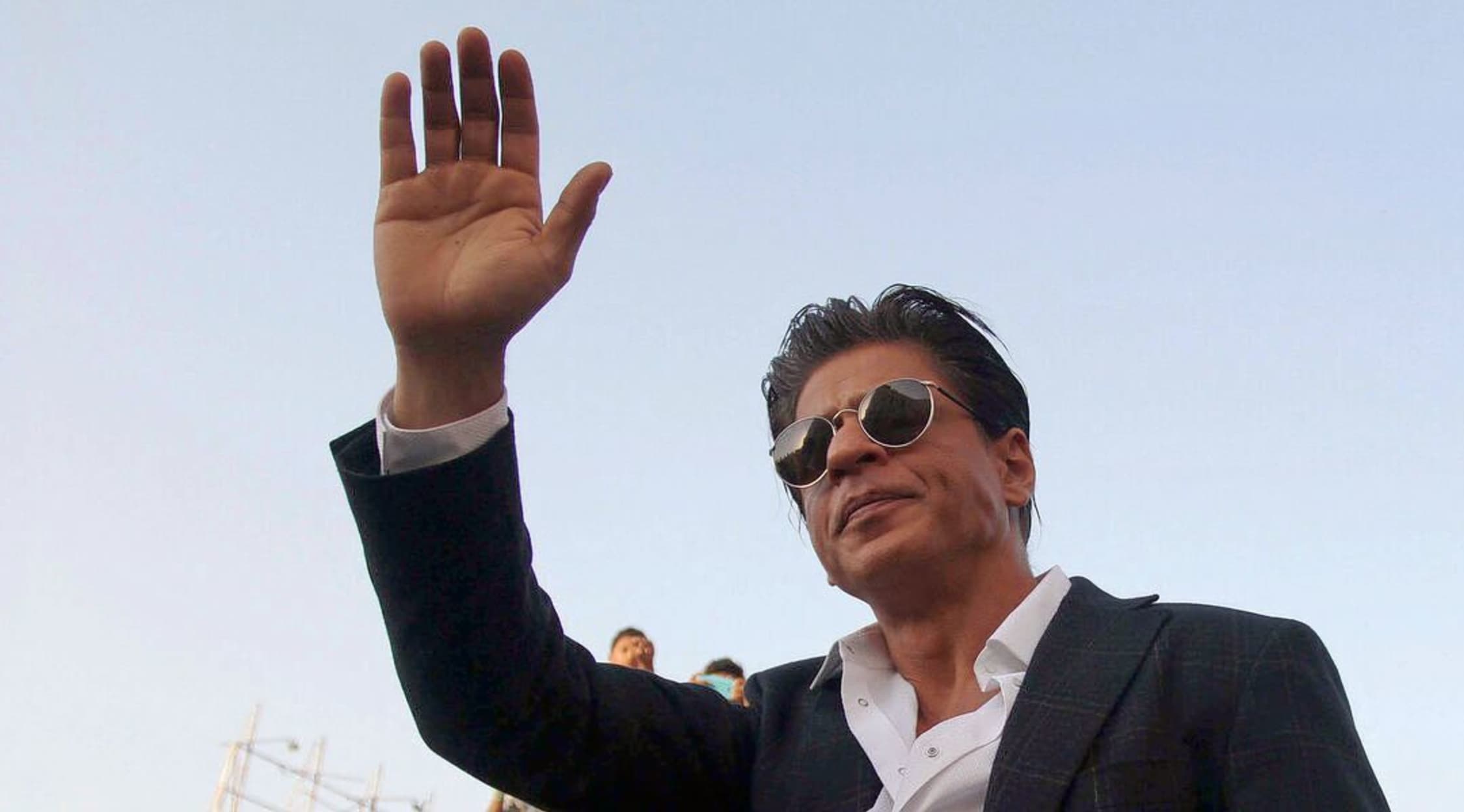 Alamy
Shah Rukh Khan Tickets
Shah Rukh Khan Schedule
As arguably the biggest Bollywood star in the world, it makes sense Shah Rukh Khan is leading this year's phenomenal Slam The Tour event. Slam The Tour is bringing major Bollywood stars to a stage near you, which means that you can indulge in an entire evening of fascinating and captivating Bollywood fun thanks to StubHub! Some of the Slam The Tour stars include Shah Rukh Khan, Farah Khan Kunder, Deepika Padukone, Madhuri Dixit-Nene, Sonu Sood, Vivaan Shah, and more! Bollywood's biggest extravaganza is headed around the country and this is one wild and hypnotic show that you don't want to miss!
You can catch Shah Rukh Khan and other major Bollywood stars at one of the upcoming Slam The Tour shows by relying on StubHub. By heading to StubHub today, you could snag tickets to one of the following Slam The Tour shows: September 20th in East Rutherford, September 26th in Hoffman Estates, and September 28th in San Jose. This handful of shows has already generated major buzz amongst Bollywood fans in the US, and you could score your tickets on StubHub today! If you want to see Shah Rukh Khan perform on a stage right in front of your eyes, all you have to do is head to StubHub today!
Shah Rukh Khan Background
Shah Rukh Khan (SRK) was born in New Delhi, India, and he has risen to international stardom due to his impressive acting career. SRK has starred in over 50 Hindi films, making him arguably the most famous star in Bollywood—he has even earned the nickname "Baadshah of Bollywood" and "King Khan" for his massive celebrity. Throughout his acclaimed career, SRK has accumulated numerous awards and accolades, including 14 Filmfare awards and even the prestigious French award, Ordre des Arts et des Lettres.
Shah Rukh Khan began his acting career in the late '80s, making his television debut in the series Fauji. His role in this critically acclaimed show earned him national recognition throughout India, and in 1992 he made his debut in Bollywood. Throughout his career, SRK has chosen both antagonist roles and protagonist roles, showcasing his diversity as an actor whenever he stepped in front of the camera. He has become one of the most successful actors in the history of Hindi cinema, and he always knows how to entertain an audience. Even the LA Times called SRK "the world's biggest movie star", and his fan base is truly international. This Bollywood superstar has fans in all four corners of the world, from California to Mumbai to France.
Whether he is endorsing brands like Pepsi, Nokia, or Hyundai or is cheering on his cricket team in India, SRK oozes star quality. He has become not only India's biggest actor, but also India's biggest brand and is without a doubt one of India's biggest endorsing celebrities. His work in Bollywood films like Le Jayenge, Daar, Deewana, Anjaam, and Baazigar has earned SRK international fame and prestige, and this talented Indian actor is easily one of the world's most popular actors. If you love Bollywood films, you have undoubtedly seen SRK in action numerous times. If you want to see this famed superstar live in concert, there is only one solution: attend a Slam The Tour show when it comes to a venue near you! With Shah Rukh Khan on board, you can bet that this show has already generated major excitement amongst Bollywood fans in the US, and tickets are flying fast. So don't miss out on attending a Slam The Tour show and grab your tickets on StubHub today!
Greatest Hits
Some of the acclaimed films that have earned SRK a Filmfare award for his phenomenal acting include Bollywood hits like Deewana, Dil to Pagal Hai, Devdas, Swades, My Name is Khan, and Anjaam. He has won awards for best performance, best actor, best debut, and even for best villain, as he is undoubtedly one of the most well-rounded actors in the world. To secure your tickets to Shah Rukh Khan's upcoming tour, grab your tickets on StubHub today!
Trivia
Shah Rukh Khan is the world's second richest actor as of 2014. He currently has a net worth of $600 million.
The Experience
There are few more famous people in the world than Shah Rukh Khan, the Indian superstar that has amassed millions of fans all over the world. Not only is he an incredibly talented actor and charismatic personality, but he has also become one of India's most beloved cultural figures. When Shah Rukh Khan makes his way from India to a venue near you on his Slam The Tour show, you better take advantage of the phenomenal opportunity! While it's easy to see Shah Rukh Khan perform in one of his dozens of fantastic films, it's rare to see him showcase his talents in person! So don't miss out and grab your tickets on StubHub today!
Back to Top
Epic events and incredible deals straight to your inbox.