We didn't find any Events nearby, but here's what's happening in other cities.
Shakey Graves tour venues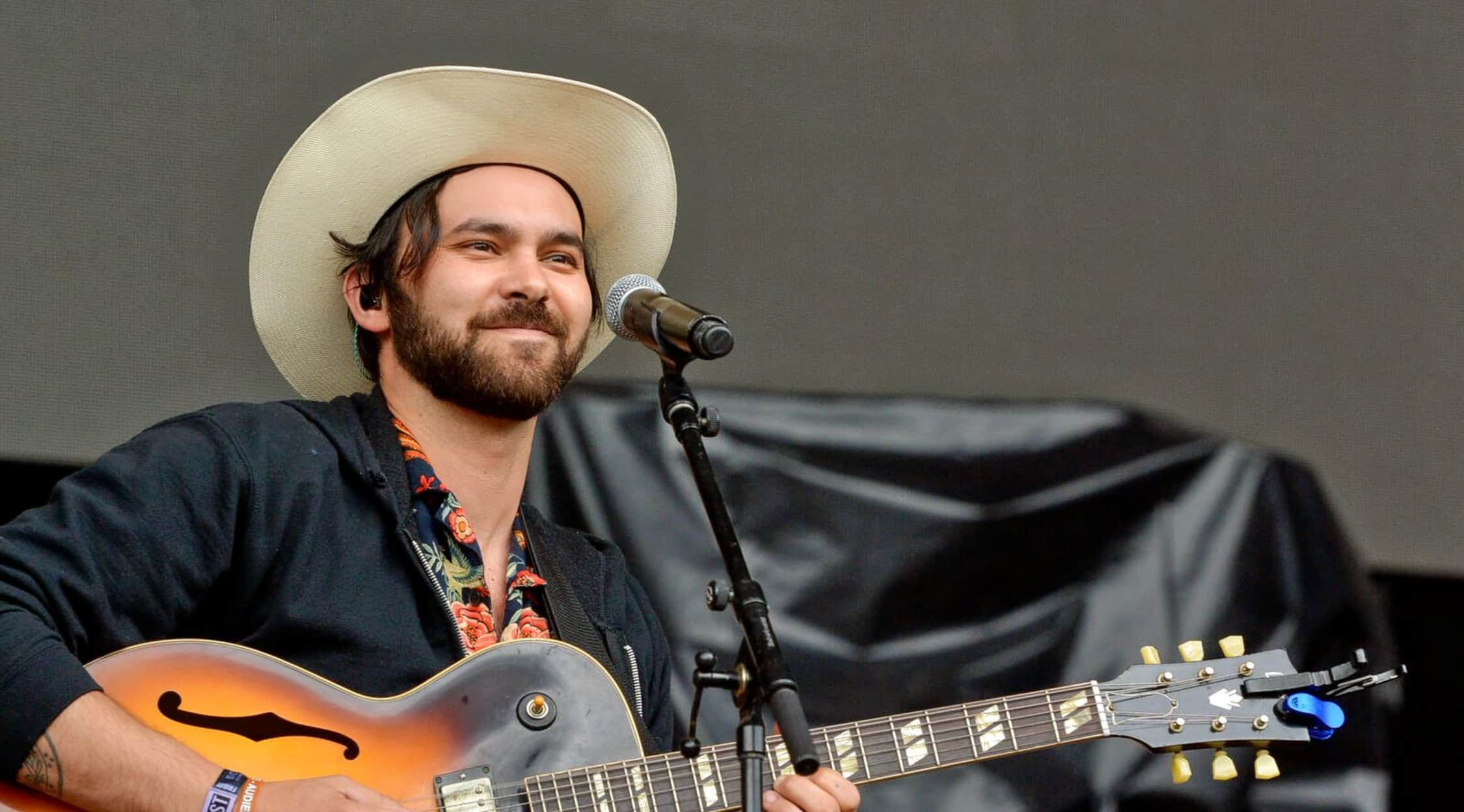 Alamy
Shakey Graves Tickets
Shakey Graves Tickets
Since his debut in the Austin, Texas, music scene, Shakey Graves has been delighting audiences with a unique combination of folk, blues and rock and roll. Known for his minimal performance style and skill at storytelling, Alejandro Rose-Garcia, known onstage as Shakey Graves, has quickly grown a dedicated following since his 2011 debut album, Roll the Bones. His 2015 win for Best Emerging Artist at the American Music Awards solidified his reputation as a performer. He is now frequently seen on TV as well as at concerts and festivals across the United States.
Hobo Folk
Nicknamed Shakey Graves by friends, Alejandro Rose-Garcia soon adopted this moniker as his stage name. He quickly became known for his one-man band setup and using a modified suitcase as both a tambourine and kick drum. His unique style was inspired by Bob Log III, a one-man blues-punk band, who he saw perform in 2009. Shakey Graves dubbed his style "hobo folk" for his minimalistic style and the stories he tells through his music. As his reputation grew in Austin, he released his first album and joined the Mumford & Sons' Railroad Revival Tour in 2011 as a busker, pulling no regular pay, but relying on donations from the audience. Shakey Graves now has six albums under his belt, including 2014's And the War Came, 2018's The Sleep EP and 2018's Can't Wake Up. His 2017 release, Shakey Graves and the Horse He Rode In On, is a collection of two of his previously released albums - The Donor Blues and Nobody's Fool. On tour, he often appears as a piece band to round out his sound and is a regular fixture at tour venues around the world.
Where can I buy Shakey Graves tickets?
You can purchase tickets for Shakey Graves concerts and check on his upcoming performances at StubHub.
Who are the members of Shakey Graves?
Shakey Graves is the stage name of the single-songwriter Alejandro Rose-Garcia. He originally debuted as a one-man band, but he has built out his sound to include collaborators on his albums and in concert. He works with Christopher Boosahda on drums, Patrick O'Connor on guitar and Jonathan Shaw on bass. He also notes Rayland Baxter as an honorary band member.
What type of music does Shakey Graves play?
The music of Shakey Graves has been called minimalistic, folk/blues/rock and Americana. He coined the term "hobo folk" to describe his style, but he also likes to change things up as he discovers different inspirations.
Who are some of Shakey Graves' inspirations?
A performance by Bob Log III was the catalyst for Rose-Garcia's minimalistic style. He also credits The Beatles, Harry Nilsson and Elliott Smith for being influences on his music.
What was Shakey Graves' inspiration for the album Can't Wake Up?
Rose-Garcia wanted Can't Wait Up to have a thesis statement around which the music flowed. He refers to the feeling of the album as "vaguely 'Wizard of Oz'-themed," which he translates as a little uncomfortable, stressful and hectic.
What is a typical setlist like for a Shakey Graves concert?
Shakey Graves often changes the specific songs he plays live and the order in which they are played. A recent Shakey Graves concert included the following songs: "Roll the Bones," "Word of Mouth," "Ball and Chain," "The Perfect Parts," "Pansy Waltz," "Dearly Departed," "Hard Wired" and "Late July."
Does Shakey Graves perform at festivals?
Shakey Graves has appeared at numerous festivals, including 2019's Because Beer Craft Beer Festival in Hamilton, Ontario, Canada, KCRW's World Festival at the Hollywood Bowl and at Austin's annual South by Southwest Music Festival.
Back to Top
Epic events and incredible deals straight to your inbox.