We didn't find anything nearby, but here's what's happening in other cities.
There aren't any events on the horizon right now.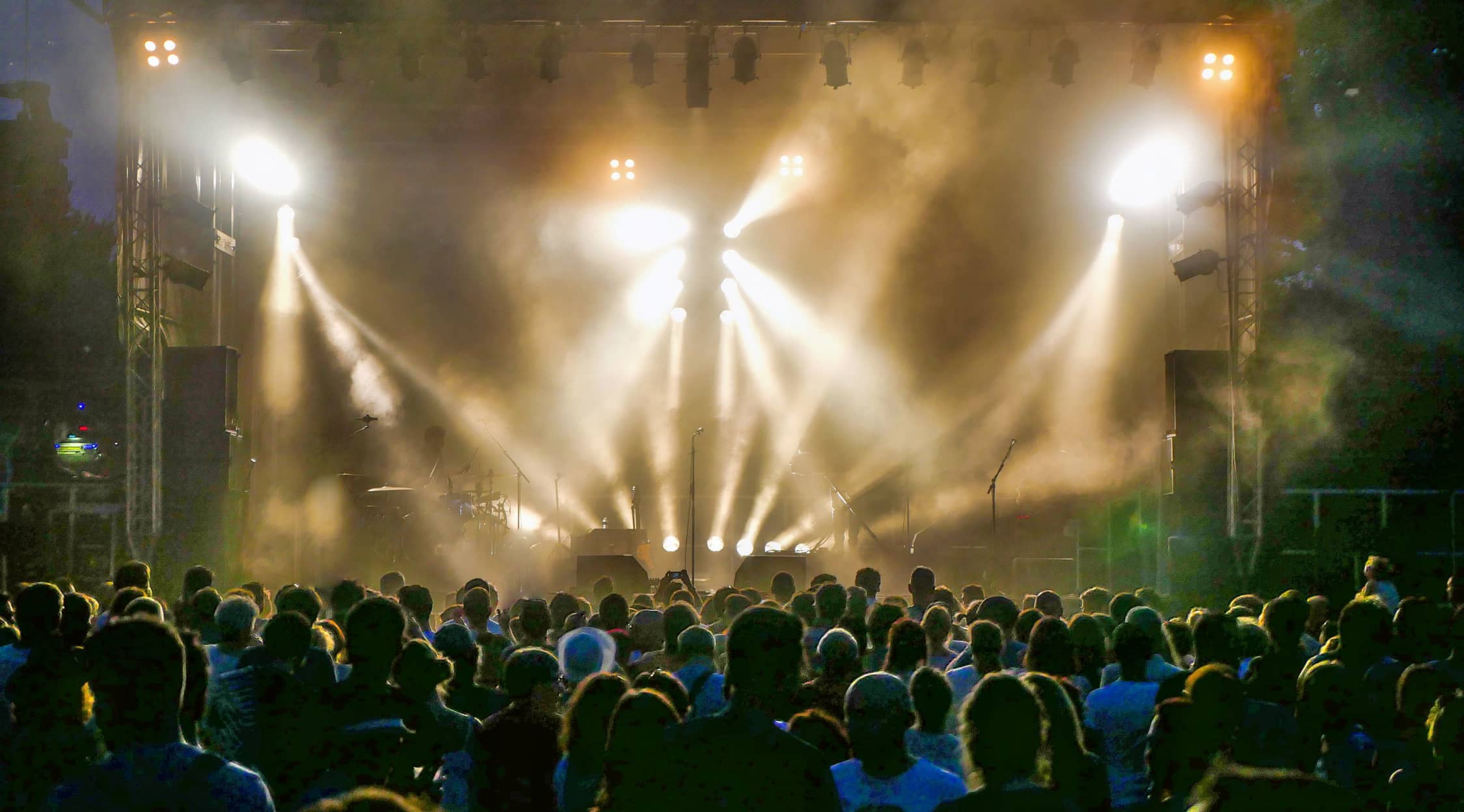 Adobe Stock RF
Shambhala Music Festival Tickets
Shambhala Music Festival Tickets
Shambhala Music Festival has been held annually in British Columbia, Canada, for more than 20 years. Founded in 1998, this festival always takes place during the first week of August. Shambhala features electronic music and other art forms. In fact, this festival offers a yoga experience, a number of workshops and even a visual art gallery. Shambhala is a truly unique experience, designed to feel like a second home for festival attendees.
A Unique Community
The word Shambhala comes from Hindu and Buddhist traditions and refers to a mythical place. The Shambhala Music Festival is designed to evoke a truly creative and welcoming feeling. The biggest names in electronic music come to this festival. Mark Ronson, Kaskade and Shambhala favorite The Librarian are among the acts that have graced the stage. Though the performers and events are organized thoughtfully, there is also plenty of space for attendees to create events and happenings. There's a spiritual element to this festival just as much as there's a musical one. At the Wish Tree, people share their wishes for themselves and the world. There's also a wedding chapel. Shambhala is set on a ranch in the Kootenay Mountains of British Columbia, and the closest city is Nelson. The setting in the woods helps to create a special feeling and a space separate from everyday life.
Where can I buy Shambhala tickets?
StubHub is your source for Shambhala tickets. As the world's biggest ticket marketplace, it has the hookup for all the best festivals around the world.
What can I expect from Shambhala Music Festival?
Shambhala is like another world. This isn't just a music festival: it's a culture all to itself. Shambhala is home to a number of smaller events that enhance the music. The festival lasts four days and three nights. People camp out, often in themed camps. Music starts at around noon or 1 pm and goes until 3 am or 4:30 am. There are also yoga and other fitness classes available during the mornings.
What are the stages at Shambhala?
The Shambhala Music Festival is home to six performance stages. They all have evocative names: The Fractal Forest, The Living Room, AMP, The Village, The Pagoda and The Grove.
What are some of the big names to perform at the Shambhala Music Festival?
The Shambhala concert lineup changes every year. Each iteration of the festival features the biggest names in electronic music. In 2019, there will be DJ sets by Bonobo and Nero. Mark Ronson and Diplo will be there, performing as Silk City. The Subtronics, Neon Steve and Sticky Buds will also be at the festival in 2019. Over the years, other big names like Mix Master Mike, DJ Jazzy Jeff and Lindsay Lowend have also performed at the festival. Some acts are fan favorites and return just about every year. Shambhala is like a big family reunion for many of the biggest names in electronica.
What other attractions are there at Shambhala?
Shambhala also offers a food and artisan market. Everything from apparel to ice cream and an oxygen bar are available. One of the best things about Shambhala is that it's not overly curated. This is still a festival where the attendees have space to create, too. They make the festival their own in countless ways every year. Whether people are taking part in the Friday Parade, making their desires known at the Wish Tree or building unique themed camps, attendees get the opportunity to contribute to the festival. This is not a passive event.
Which festivals are similar to Shambhala?
Shambhala Music Festival is truly a unique experience. It's similar to festivals like EDC in that both feature electronic music. However, Shambhala also has a lot in common with other Canadian festivals like Boots and Hearts. The unique physical environment of both of these festivals really helps to shape them.
Back to Top