There aren't any Events on the horizon right now.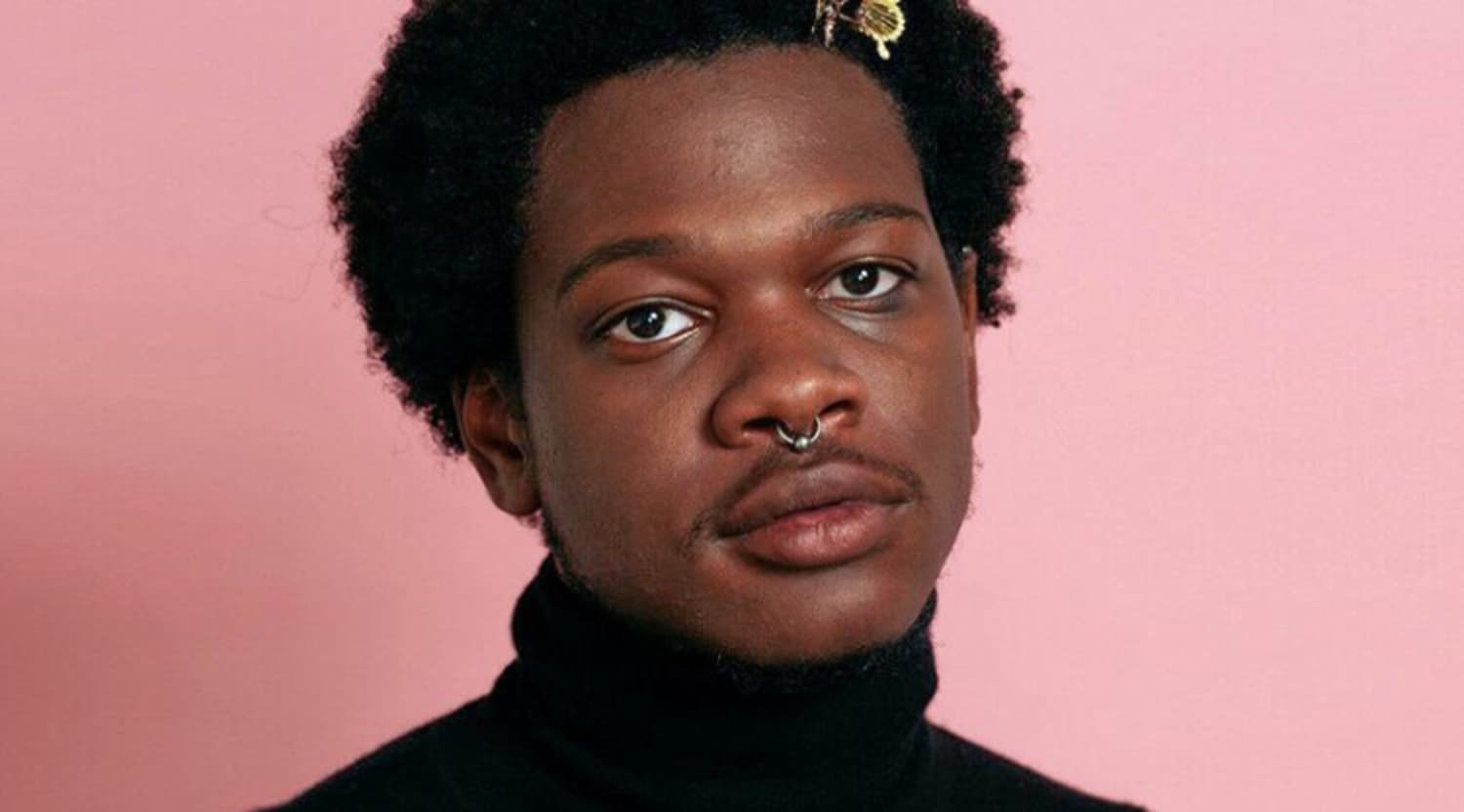 Rovi
Shamir Tickets
Shamir Schedule
Now is the time for a disco revival indie pop sensation and Shamir is offering the world a much-needed escape into this world when he takes the stage. Shamir is a singer-songwriter that makes the electronic music world dance, while considering breaking out there best disco fashions picked up from watching Saturday Night Fever and 54. Unlike the disco days of yesteryears, Shamir offers much more than depicted in the movies of drug addled disco dancers in love with the music. He had created a contemporary twist that is incredibly distinctive and much loved by anyone who hears his music. Whether you have had the opportunity to hear his music or not, don't miss out on seeing his show. Right now, you can catch a gig at the U Street Music Hall in Washington, District Columbia, Music Hall of Williamsburg in Brooklyn, New York or at the Pitchfork Music Festival at Union Park in Chicago, Illinois. No matter which gig you choose, Shamir will be an incredibly treat.
About Shamir
Shamir is an American-born singer songwriter from Las Vegas, Nevada. He was born by the name Shamir Bailey, but dropped his last name to work in the business. In 2014, Shamir released a debut EP called Northtown. It was immediately welcomed and given positive reviews from critics and fans, making his a candidate for signing with XL Recordings where he released the single "One the Regular." Recently, he released his debut LP called Ratchet.
While in high school, Shamir worked in retail while recording his music. It was just after he graduated that he sent a demo to Godmode Label In New York and he was contacted and signed a record deal to release his debut EP just like that.
Some have referred to his voice as somewhat androgynous and noted that his singing has the capacity for anyone who hears it to stop and take note. He is referred to as a countertenor. During an interview, the young Shamir discusses the issue of his voice, ""At first, when I was taken for a girl, I found it confusing and it made me mad […] I realized that this isn't a burden, but rather something that makes me unique. I definitely wanted to embrace that in my music."
Shamir Breakthrough
Shamir was young and determined to do something with his music when he promptly sent off his demo to a music label. In some cases it doesn't hurt to try and in the case of Shamir it made all the difference in kicking off his career. Music critics easily adored the music he was making and he has become one of Pitchfork's darlings. He has even received positive feedback from NME. To date, he has released one studio album, Ratchet, one EP, Northtown with three singles, "If It Wasn't True," "On the Regular" and "Call it Off."
Shamir Trivia
Interestingly, Shamir grew up with an aunt who was in the music business and had bass players and even producers stopping by the house in which grew up. His parents were also quite active in introducing him to a diverse set of musical influences, like Janis Joplin and Billie Holiday. Once he was gifted a guitar at the age of nine, he started a punk band with his friend. When given the opportunity to play a show, the boys froze out of stage fright. Despite the musical influences by his parents, Shamir explained that he was into punk and country and that his favorite album is Cut by the Slits, while Vivian Girls are his favorite band. He learned from his favorite band how to put more edginess into his pop sounds and feels that he is effectively doing so with the help of inspiration.
Shamir provided an endearing story to Interview magazine in which he said, "I'm experimenting. I don't want to be confined to just one thing […] "I always knew I could do something, but this is all new to me. I was voted best dressed in my high school—the yearbook said I was 'Most Likely to Appear on the Cover of Vogue.' Less than a year after graduating, I was interviewed for Vogue! It's crazy. I'm excited. I can't wait to make more music."
Shamir Live Show Experience
Shamir offers an interesting live show experience in part because of how striking his voice is to some many people. There is something remarkable about a young man singing disco music with an unintentional androgyny. It is that way because that is what he is and the music he creates. He truly is unique and will continue to have the media, critics and music bloggers talking. By attending the show, you can be one of the ones who post photos and video of the time you saw Shamir play a venue near you. Get your tickets now.
Back to Top
Epic events and incredible deals straight to your inbox.