We didn't find any Events nearby, but here's what's happening in other cities.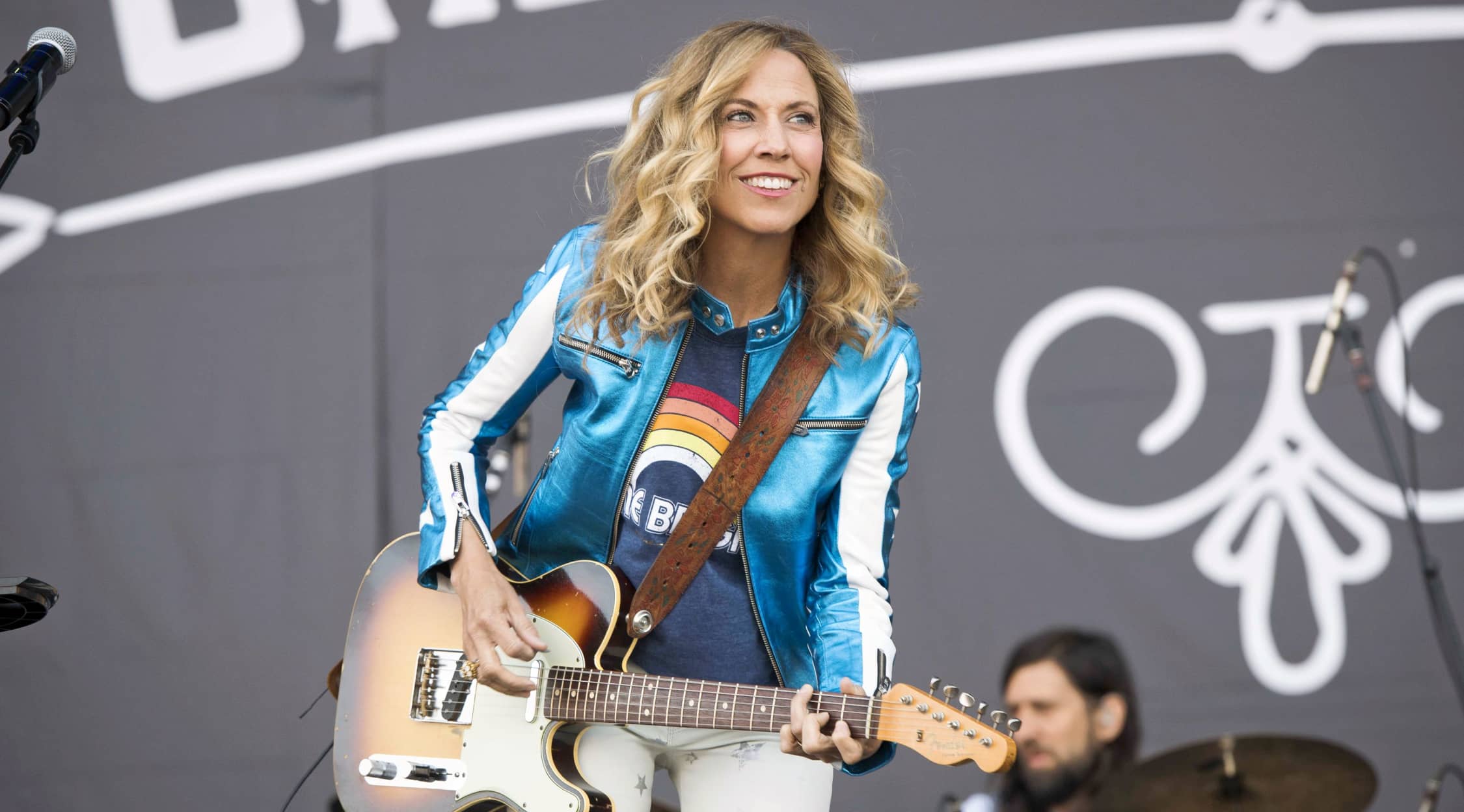 Zuma Press
Sheryl Crow Tickets
Sheryl Crow Tickets
Sheryl Crow is a singer and songwriter whose music combines pop, country, jazz, rock and blues. Her career has spanned over three decades, and she's won nine Grammy Awards. Crow's powerful musical talent delights fans as she tours around the world.
Her Success is Definitely Not a Mistake
Born to a piano teacher and trumpet player, it's almost as if Sheryl Crow was destined to be a musician. Growing up, she did well in school. Some of her school achievements include being named as an all-state track athlete and the Paperdoll Queen. Her musical interest led her to study at the University of Missouri, where she focused on learning about musical composition and performance. After college, she worked briefly as a music teacher and started her professional career singing jingles for commercials. She started touring as a back-up vocalist for Michael Jackson in 1987. With her debut album Tuesday Night Music Club, she gained much more fame. This album included the hits "All I Wanna Do," "Strong Enough" and "Leaving Las Vegas." This first album won three Grammy Awards and propelled her to become a well-known name. She continued to do well with her subsequent albums and released the singles "My Favorite Mistake" and "If It Makes You Happy." She has been able to straddle the line between many genres, helping to broaden her appeal. Since the '90s, she has also worked as an actress and played in many shows, such as Hannah Montana and 30 Rock.
Where can I buy Sheryl Crow tickets?
You can reserve your seats for a Sheryl Crow concert at StubHub! Purchases come with StubHub's FanProtect guarantee.
Does Sheryl Crow still tour?
She's had a long career filled with numerous performances, and she continues to tour. She's embarking on a tour in the summer of 2019 that will last through the winter of 2020.
Will she come to a city near me?
Her tour dates have been set for 2019-2020, and she'll be performing at select cities on the east coast, west coast and in the south. She'll take the stage at venues such as Bethel Woods Center For The Arts, the Ace Hotel in Los Angeles and the iconic Ryman Auditorium in Nashville. She finishes this tour at the Brandi Carlile's Girls Just Wanna Weekend in Puerto Alvaro Obregon, Mexico.
What can I expect from a Sheryl Crow concert?
Sheryl Crow will complete her 11th studio album, Threads, which will most likely be her final album in 2019. While watching a Sheryl Crow concert, you can expect to hear songs from this album, such as "Prove You Wrong," "Redemption Day," and "The Worst." During her concerts, she'll likely play some of her classic songs that kicked off her career. You may hear some stories about when she first sang with certain musicians or had the inspiration to write some of her songs.
Does she collaborate with anyone?
Over the course of her career, Crow has worked with dozens of musicians and composers. She writes many of her songs, and several of them have been the result of collaborations. She also frequently sings duets with Eric Clapton, Sting and Bonnie Raitt.
How many Grammys has Sheryl Crow been nominated for?
She has been nominated 31 times for a Grammy Award. It all started in 1994 when she won Best New Artist and Record of the Year. She continued her success by being nominated for awards consecutively between 1996 and 2002. She also received nominations from 2004 to 2006 and again in 2008. Another notable win was when she earned Best Rock Album for The Globe Sessions in 1998.
Back to Top