We didn't find any Events nearby, but here's what's happening in other cities.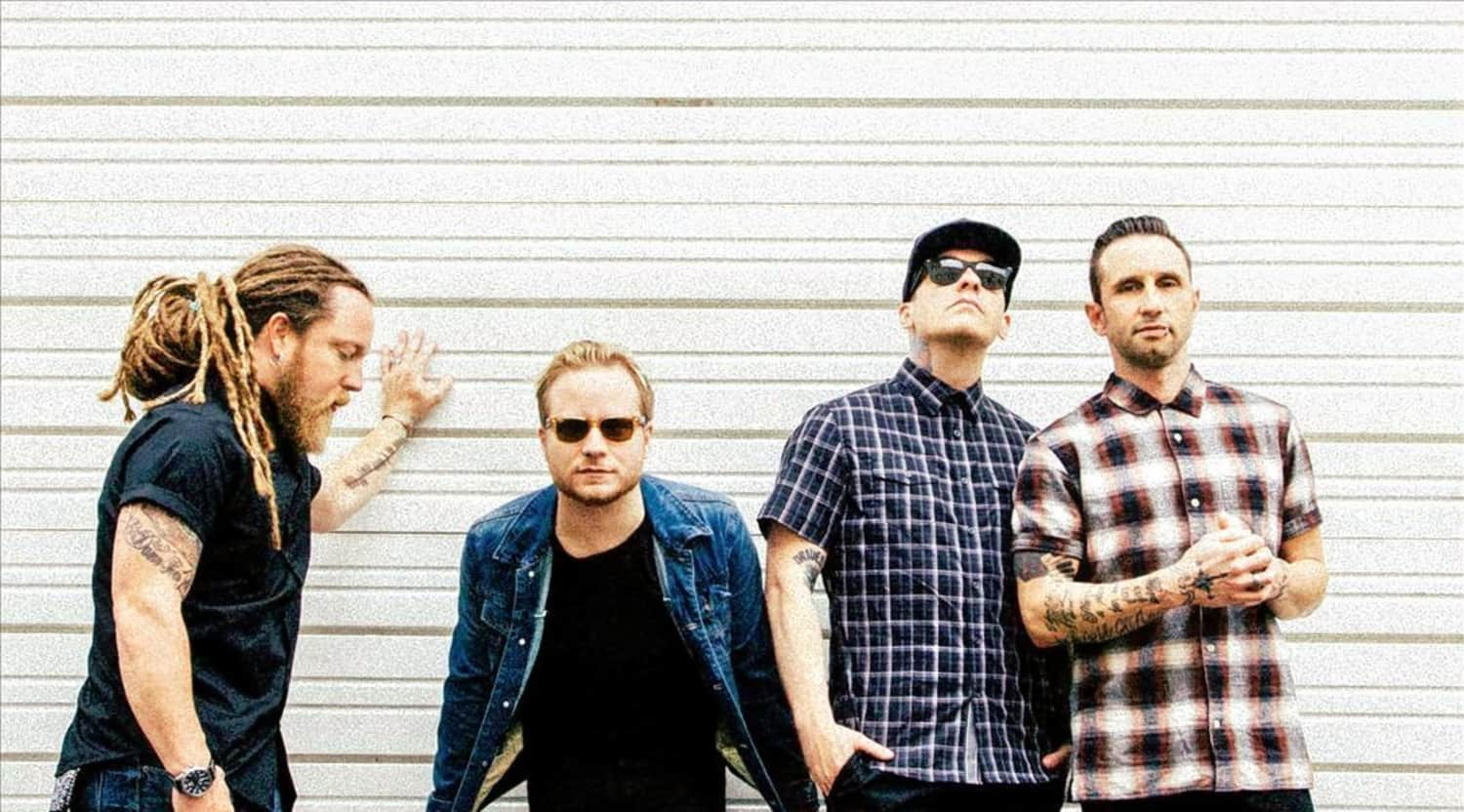 Rovi
Shinedown Tickets
Shinedown Tickets
Shinedown has been topping mainstream rock charts since their debut album, Leave a Whisper, in 2003. This success continued, peaking with 2008's Sound of Madness, which resulted in the band creating a summer festival tour in 2010 called Carnival of Madness that they have headlined three times thus far. Shinedown has collaborated with a few artists throughout their career, the most frequent of which has been Lzzy Hale of Halestorm. Shinedown singles regularly make appearances on Billboard charts. A few of their songs have made it into the Hot 100, and they have the second-most No. 1 songs on the mainstream rock charts of all time.
Second Chance for Rock Stardom
Brent Smith was first signed to Atlantic Records as the singer for Dreve. The record company was unhappy with Dreve as a whole, so instead of releasing an album, they scrapped the band and kept only Brent Smith who would go on to form Shinedown. Drummer Barry Kerch is the only other remaining original member of Shinedown still with the band today. They released their debut album, Leave a Whisper, in 2003, a highly successful platinum-selling album that included breakthrough singles "45," "Fly From The Inside" and a cover of Lynyrd Skynyrd's "Simple Man." Shortly after finishing touring, they released their 2005 album, Us and Them, which the band dedicated to their fans. It had some of their most popular songs yet, including "Save Me," "Heroes" and "I Dare You," which was covered by American Idol contestant Chris Daughtry. Sound of Madness, released three years later in 2008, is what shot Shinedown into the level of stardom they know today. They've continued to remain popular rockers with the release of their next few albums, Amaryllis, Threat to Survival and the most recent album Attention Attention, which released the most recent single, "Monsters," in March 2019.
Where can I buy Shinedown tickets?
Tickets for all upcoming Shinedown concerts can be bought at StubHub. Browse StubHub's Shinedown schedule, and feel comfortable purchasing tickets with their FanProtect guarantee.
Will Shinedown be on tour in 2019?
Shinedown is currently on tour and will remain so through October 2019. The tour is in support of their 2018 album, Attention Attention, which debuted as the No. 1 rock album.
Is Shinedown coming to a city near me?
There's a good chance that you can see Shinedown this year as their North American tour is in full swing. Shinedown has been touring in support of Attention Attention since February 2019. Get in on this tour now as further dates have yet to be announced, and they likely won't tour again before releasing a seventh studio album.
Which band members are performing with Shinedown?
Shinedown has had the same line-up since 2008, shortly after the release of the popular Sound of Madness. Onstage, you will get to experience Brent Smith with his powerful vocals, Zach Myers on guitar, Barry Kerch on drums and Eric Bass on piano and bass. Zach Myers and Eric Bass both also perform backing vocals.
What songs can I expect on Shinedown's setlist?
The Shinedown setlist contains songs from each of their albums. Favorites that usually make the cut include "The Crow & the Butterfly," "Simple Man," "Second Chance," "45," "If You Only Knew" and "Burning Bright." Most if not all of the singles off of Attention Attention will also be performed, including the most recent "Monsters." When it comes to older Shinedown songs, favoritism seems to lean mostly on songs from Sound of Madness.
What is the energy like at a Shinedown concert?
Shinedown is a high-energy band that puts on great live performances. Brent Smith can be a little chattier than most frontmen, but he gives great insight into the meaning of songs and the writing process.
Back to Top
Epic events and incredible deals straight to your inbox.