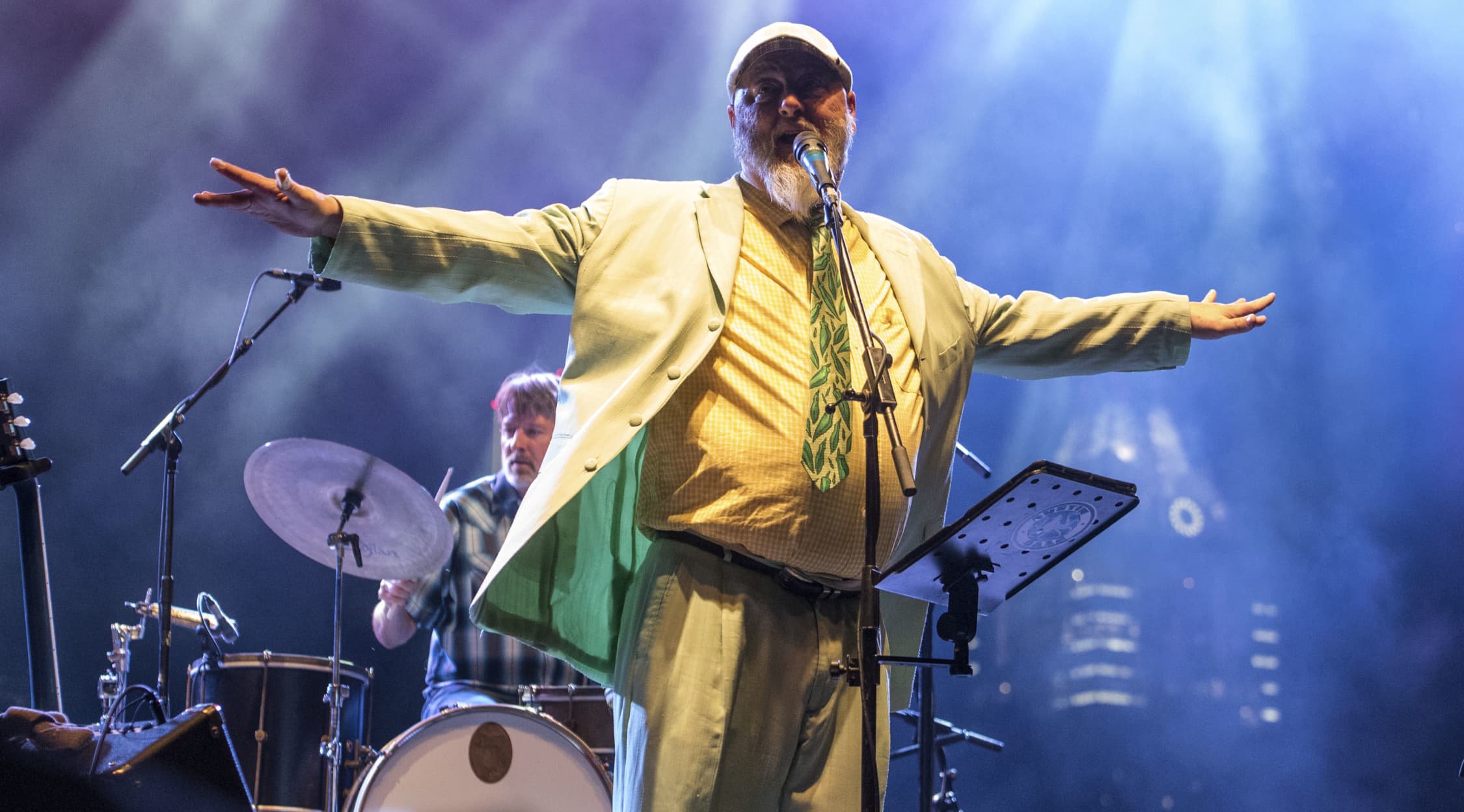 Zuma Press
Shinyribs Tickets
Shinyribs tour dates
A band described as "the continuation of Kevin Russell's music journey that began in Beaumont Texas," Shinyribs has a legacy all its own. Beginning in 2007 as a side solo project of sorts, Shinyribs got its interesting name from a woman whom he had previously given a plate of ribs. An American country-soul, swamp-funk band, there are few groups that compare to the Shinyribs. The band consists of the following members: Kevin Russell -- vocals, guitar, ukulele, mandolin; Keith Langford -- drums, percussion, backing vocals; Jeff Brown -- bass guitar; Winfield Cheek -- keyboards, backing vocals; Mark Wilson -- saxophone, flute; Daniel "Tiger" Anaya - trumpet; Alice Spencer -- backing vocals; Sally Allen -- backing vocals; Danny Levin -- violin (sometimes member). Either way, with music as savory as their name, this band attracts lots of fans wherever they go.
Shinyribs' background
In addition to their variety of accolades, one of the band's most impressive accomplishments has been providing the theme song for "Our Game," for Lone Star Law, which is a series about wardens working in the Texas Parks and Wildlife Departments. The song premiered on Animal Planet in June of 2016. Moreover, what makes this band especially interesting is its series of unconventional covers. For instance, the band is known to cover everything from "Waterfalls" by TLC to "Buy You a Drank" by T-Pain. This is part of what makes the band so much fun to watch in person.
Shinyribs' biggest hits
Receiving a wide variety of accolades, thus far the band has already proven they are destined for greatness. For instance, they have won a variety of Austin music Awards including: band of the year, musician of the year, best Austin rock band, best songwriter, and much more. Furthermore, the band has also received an array of a variety of nominations and accolades from the Lone Star Music Awards as well as the Austin Music Pundits Awards.
Shinyribs' personal life
Following 18 years of travelling, Kevin Russell decided to channel his creative energy into a high-spirited band with an almost vintage feel. Touching on all styles of American music, Shinyribs serves as a testament to the notion of the "melting pot" known as the United States. Raised in a household constantly consumed by music, this band has collected a wide variety of musical styles and fused them together all under one banner: Shinyribs. Simultaneously the past, present and future of music, bands like Shinyribs excite the world as they show how a range of styles of music can organically grow into something else entirely.
Similar To Shinyribs
If you like Shinyribs, you will likely love The Gourds as well as Leon Russell.
Back to Top
Epic events and incredible deals straight to your inbox.