There aren't any Events on the horizon right now.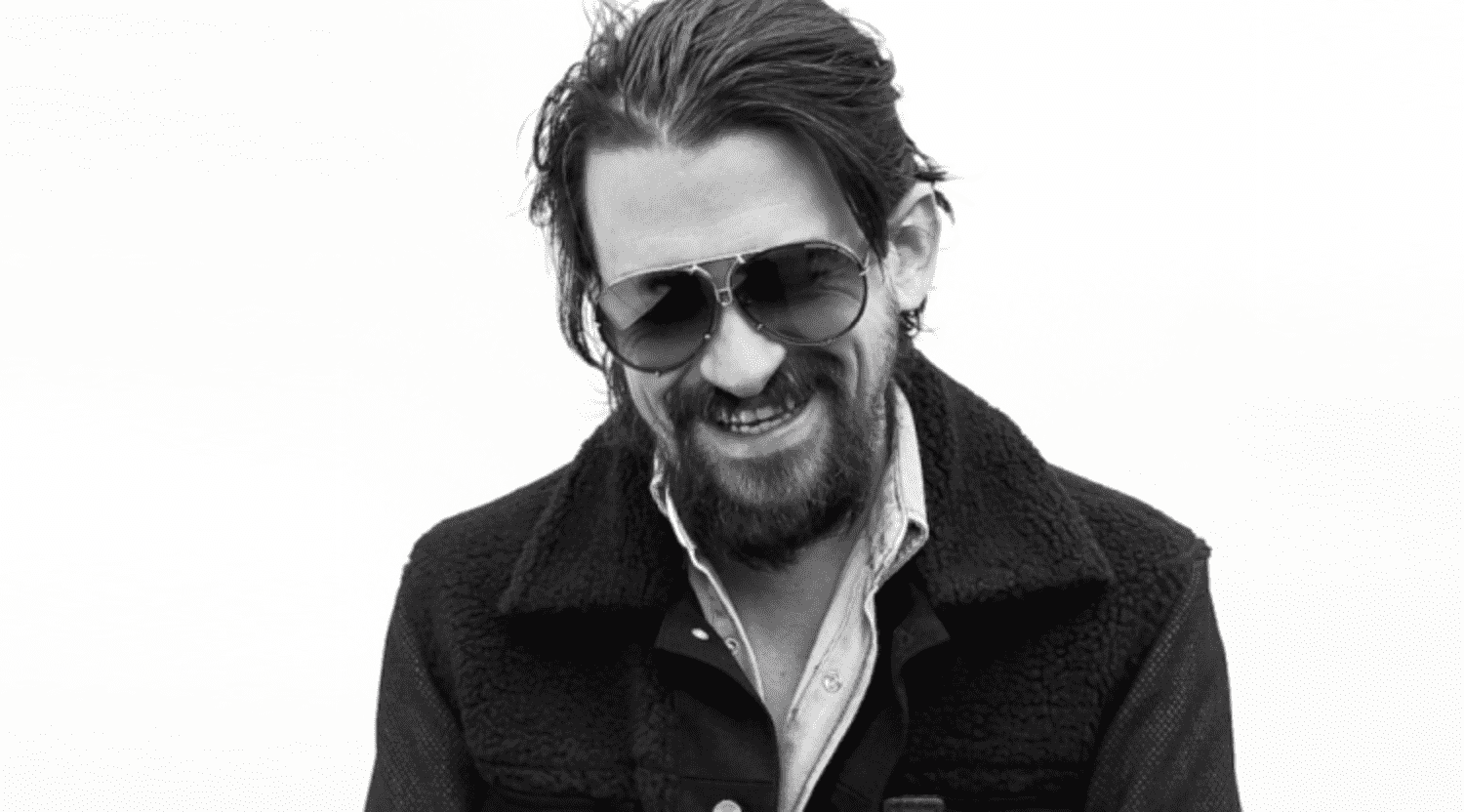 Rovi
Shooter Jennings Tickets
Shooter Jennings Concert Schedule
Whether he's bringing down the house at your favorite local concert hall or selling out huge stadiums, Shooter Jennings has fans everywhere overwhelmed with excitement as it has musical law enforcement across the country shaking in its tone deaf boots. Be sure to hop aboard the Shooter Jennings train as it chugs its way into a local near you!
About Shooter Jennings
Shooter Jennings was born to a musical family, the son of established and esteemed country musicians Jessi Colter and Waylon Jennings. Shooter's earliest years would see him cross paths with various legends of the folk, country, and outlaw rock scenes, from Willie Nelson to Johnny Cash. He would immerse himself in the world of music from a young age, picking up his first set of drumsticks while just 5 years old and eventually moving into a more structured piano program before the age of 10. Shooter became a dynamic multi instrumentalist in his teen years, becoming an accomplished guitar jammer that began to participate heavily in his local music scene. His early work would take him through multiple different rock outfits, with Shooter eventually moving to Los Angeles to front the dynamic young rock act Stargunn.
Stargunn would integrate sounds from both the rock, southern country, and glam rock genres, naming David Bowie, The Screamin' Cheetah Wheelies, and Lynyrd Skynyrd among their influences. The band would be represented by Jennings' distinctive vocals, and during the early 00s they hit the tour road to support larger than life acts such as Tesla and Saliva. The band's unique sound would build up tons of hype around their assured forthcoming rise to greatness, and their music began to cross media barriers with features in the films The Crew and Made.
Despite widespread popularity, Shooter would leave Stargunn to pursue different musical avenues, picking up a recording deal with Universal South Records to embark on a country music career. His debut album Put the "O" Back in Country lit up the Billboards and radio waves, cementing Shooter's cross over into country as a qualified success that launched his solo career into orbit.
Shooter began to push the limits of his country sound as he integrated more influences into his sophomore follow up, gently leading his avid fan base into the complicated and marvelous depths of his musical mind. He would again toyfully play with his fans' hearts with the release of The Wolf, a throwback album that would once again prove that Shooter was one of the most dynamic country stars in the industry. Jennings would depart from Universal South Records after his third solo album, and has since released seven hit records that make up one of the healthiest and most musically inspired music catalogues throughout the music world. Shooter is showing no signs of fatigue or lack of imagination as he continues to rock his way firmly into the latter half of the decade.
Previous Hits
Shooter's solo debut album Put the "O" Back in Country made a main attraction on the country music map. The album would clock in at 47 minute of outlaw country rock perfection that featured famed producer David Cobb, with the duo being helped in the studio by the likes of Ted Kamp, Bryan Kneeling, Eric Heywood, Travis Parker, and more. The album would hit #1 on the US BIllboard Top Heatseekers chart, and #22 on the US Billboard Top Country Albums chart, with the record also making inroads on the US Billboard 200. AllMusic would give the album a positive review among a laundry list of classic Shooter Jennings' hits, such as "Solid Country Gold", "4th of July", "Steady at the Wheel", and "The Letter".
Trivia
Upon leaving Stargunn, Shooter was offered the front man role of rock supergroup Velvet Revolver - twice! Shooter chose instead to kick off his country career, leaving Slash, Dave Kushner, Duff McKagan and Matt Sorum to rock the world all by their lonesome.
The Shooter Jennings Concert Experience
From start to finish, the Shooter Jennings concert experience perfectly blends charisma, artistry, musical talent, and vocal perfection to create a once in a lifetime experience that will change how you view outlaw country music forever. Whether he's opening with "Walk of Life" or closing down the house with a third encore featuring "It Ain't Easy", a Shooter Jennings live show is a musical adventure all its own that will keep you on your feet and singing along until the stage lights come. Don't miss your chance to catch this literal living legend live and in the flesh - get your tickets today!
Back to Top
Epic events and incredible deals straight to your inbox.