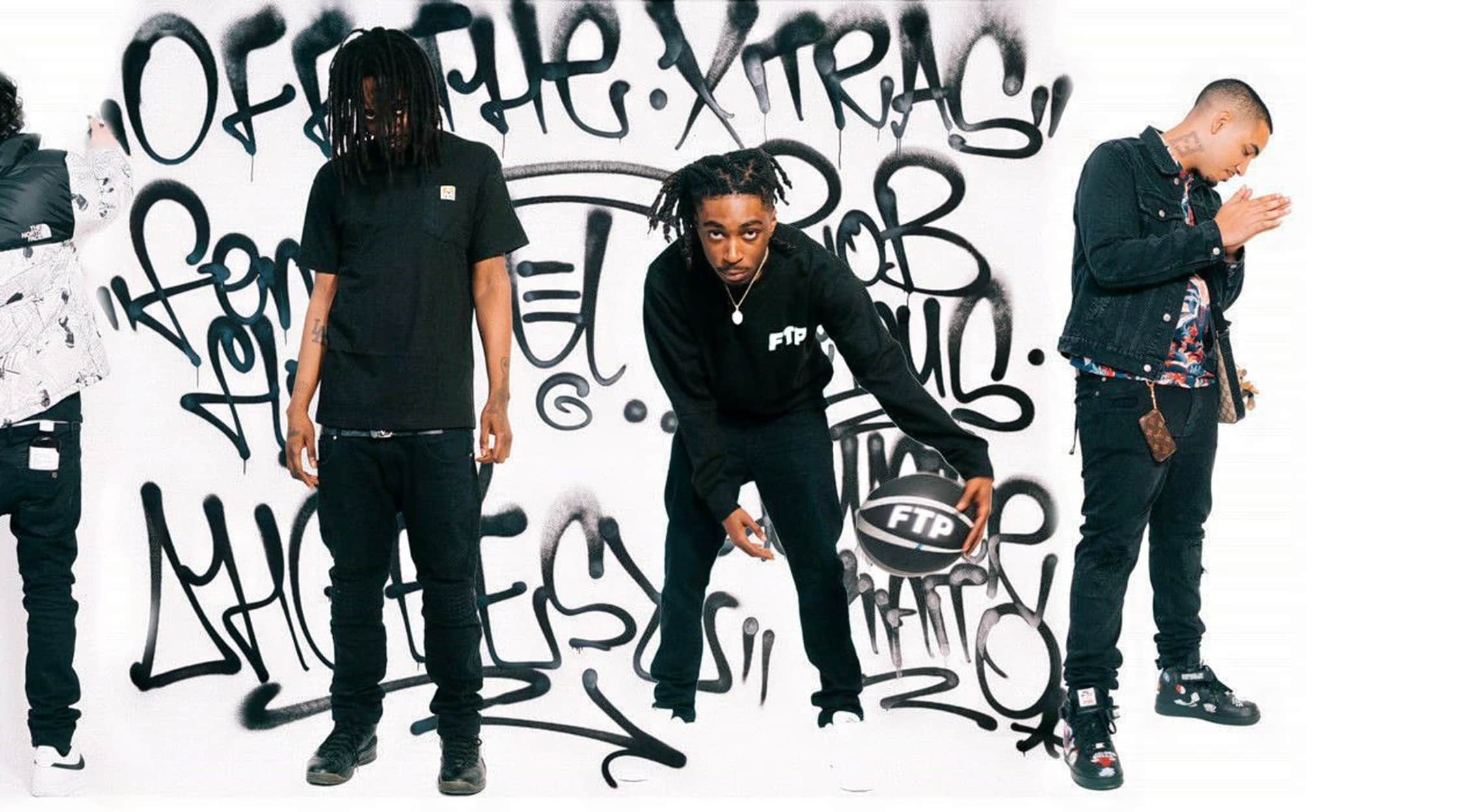 Rovi
Shoreline Mafia Tickets
Shoreline Mafia Tickets
Shoreline Mafia is a West Coast music group specializing in hip hop and trap music. The band is famous for creating success through mixtapes and an underground rap music following. Years after the group started making music together, it was eventually signed to Atlantic Records. After being signed to Atlantic Records, the group's earlier albums were re-released on the record label, leading to more success than each album's first release. More recently, the band began touring live in concert.
From Festival Sets to Headlining Its Own Tour
At the end of 2017, the Shoreline Mafia performed in the Rolling Loud Festival in San Bernardino, Calif., and Miami. The band also made an appearance at the New York City Billboard Hot 100 Music Festival. In 2018, the group started its first headlined tour, "Off the Xtras." While this allowed the band to achieve more mainstream success, the band can fill a theater or other venue on its own but still enjoys participating in the festival circuit.
Where can I buy Shoreline Mafia tickets?
Whether you want to see the Shoreline Mafia as part of a trap music festival or part of its tour, you can get your tickets online at StubHub, which offers a safe way for attendees to buy mobile tickets.
Who are the members of Shoreline Mafia?
Shoreline Mafia is a five-member group consisting of Alejandro Coranza, Robert Maggae, Fenix Rypinski, Malik Carson and Edgar Ruiz. Alejandro, also known as Ohgeesy, and Fenix met in Los Angeles in 2012 while doing graffiti. Soon after the duo met, they began to make music. Later, the other three members of the group joined. The band began to make music in 2012 but didn't become a group until four years later. Even after officially forming as a group, the band struggled to stay together. Lucrative solo career offers and frustration with its popularity in the underground rap scene led several members to exhaust other offers before dedicating their time and effort to the band. In the end, the commitment to stay together led to its success. While a couple members have taken a hiatus or two to work on solo albums, the group has managed to stay together and record new music.
What songs should I expect to hear at a Shoreline Mafia concert?
Shoreline Mafia has a big music library to pull from when it performs. When seeing this band live, you'll probably hear several of the band's hits, including "Nun Major," "Whuss Da Deal," "Pressure," "Musty" and "Bottle Service."
What groups are Shoreline Mafia associated with?
Shoreline Mafia has performed with many other artists during hip-hop music festivals. Other hip-hop artists and groups the Shoreline Mafia is associated with include Drakeo the Ruler, Greedo and Ron-Ron.
Is Shoreline Mafia coming to a city near me?
Shoreline Mafia often participates in hip-hop music festivals and is touring. Festivals the band participates in include the EST Festival in Butler, Ohio, The Life is Beautiful Festival in Las Vegas, and the Rolling Loud festival in Oakland, Calif. The band will also make stops in a variety of cities across the US and the globe. If you want to see the band, check for dates in these cities: Chicago, Denver, and Magna, Utah. Tour stops around the globe include Helsinki, Finland, Austria, Germany, Paris, Amsterdam and Moscow.
What's the vibe like at a Shoreline Mafia concert?
True to the band's thug life personas, Shoreline Mafia concerts are rowdy, loud and so much fun. The crowd is wild, and the entire concert is basically a raucous event that you can't wait to be a part of. Shoreline Mafia has a tendency to travel with a huge entourage. Many members of the entourage take the stage before the band starts its set.
Back to Top
Epic events and incredible deals straight to your inbox.