There aren't any Events on the horizon right now.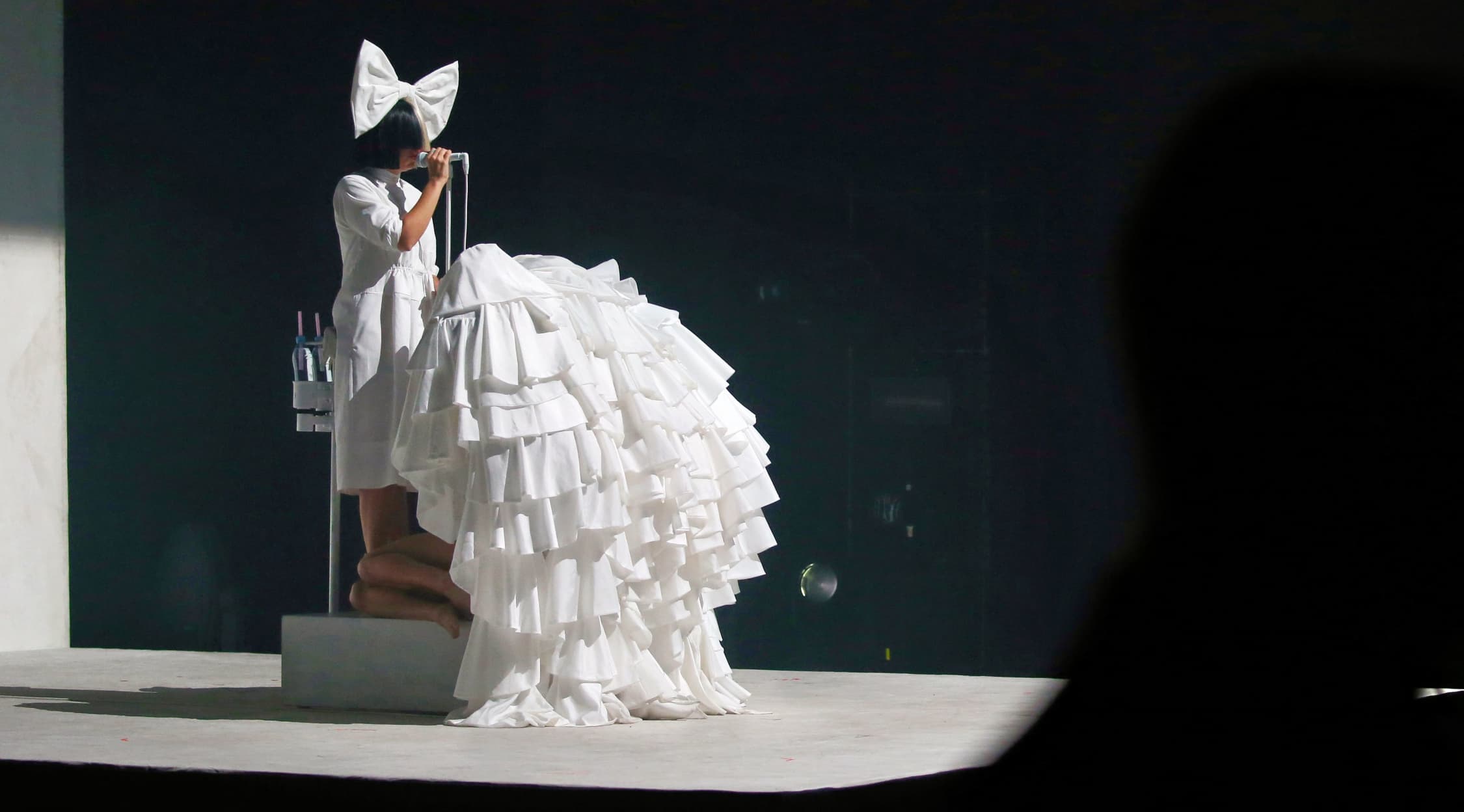 Zuma
Sia Tickets
Sia Concert Schedule
World-famous pop sensation Sia is the powerful voice behind hits like "Wild Ones" and "Titanium," and she continues to receive praise for her incredible creativity and her songwriting talents. Sia has taken home numerous awards and accolades over the course of her career and her popularity continues to grow thanks to numerous high-charting mainstream pop hits and a touring scheduling that draws capacity crowds at almost every stop.

Sia Background
Sia Kate Isobelle Furler, who performs simply under the name Sia, grew up in Adelaide, Australia. Her family's passion for the arts helped inspire Sia to become a professional singer, and she spent the 1990s working with various bands and musicians to create catchy pop and dance tracks. In the early 2000s, Sia rose to fame in the mainstream music scene thanks to hits like "Taken for Granted" and "Don't Bring Me Down."

Sia has achieved hits with songs like "Elastic Heart," "Chandelier" and "Alive," but before breaking out on her own she wrote numerous hit songs for other artists. Over the years, Sia has penned hit songs for some of the biggest names in mainstream music, including Christina Aguilera and Rihanna. Sia has also worked with major producers, such as David Guetta, and fellow vocalists, such as Adele.

Sia has achieved great success as a singer, songwriter and performer over the past couple of decades. Her recent surge in fame has made her one of the very biggest names in the global pop scene, and fans from all over the world would love to see Sia in concert.

Back to Top