There aren't any Events on the horizon right now.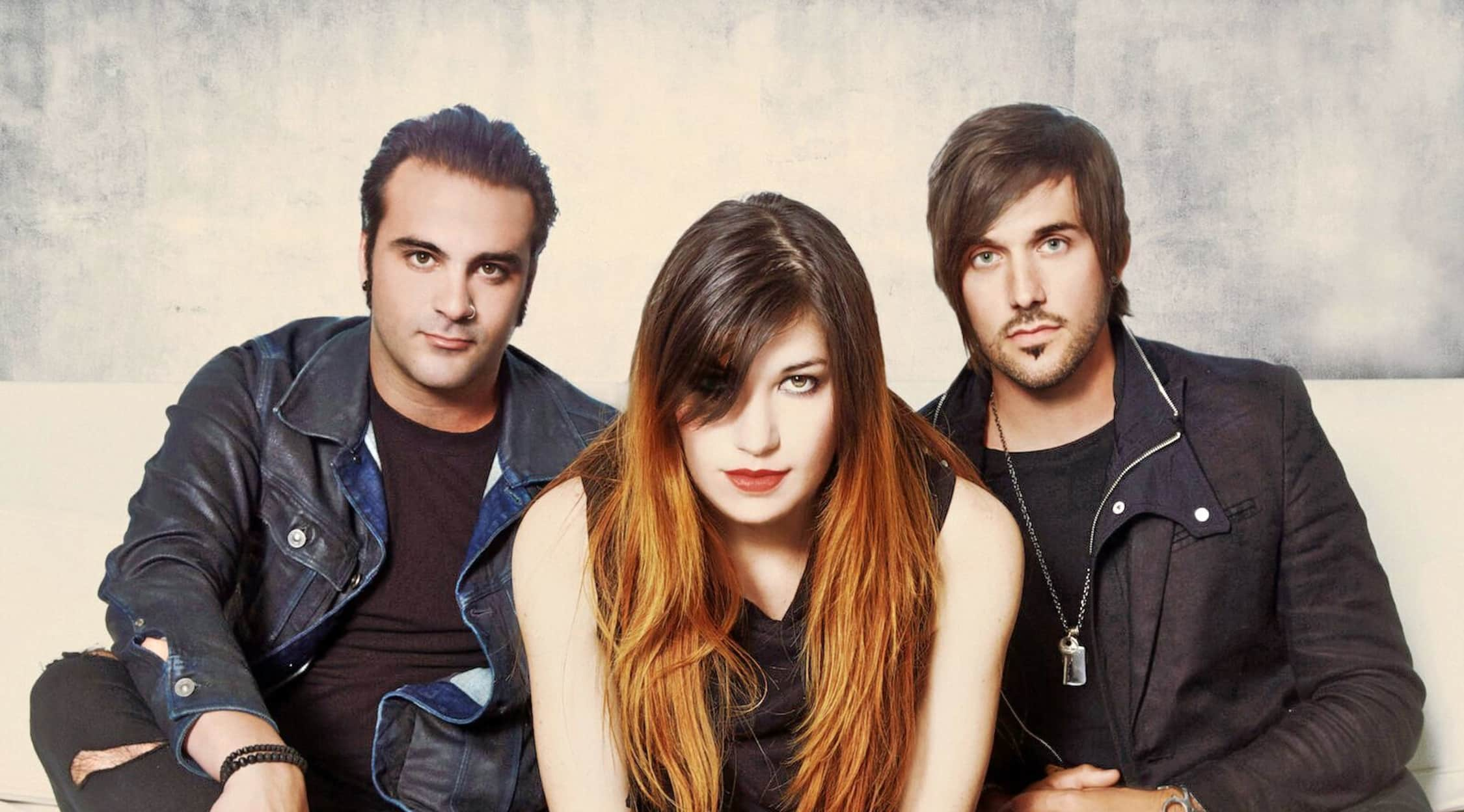 WME
Sick Puppies Tickets
Sick Puppies Concert Schedule
Consisting of Shimon Moore, Emma Anzai, and Mark Goodwin, the Australian rock band Sick Puppies have made their mark on the scene since the release of their 2006 song, "All the Same." Since then, their albums and singles have enjoyed great success, and the band is kicking off another concert tour. With songs like "You're Going Down" and "Odd One," you and your friends will be able to rock out all night to many of the Sick Puppies' amazing songs. The Sick Puppies are one of the best bands to come out of the hard rock scene, and you will definitely want to check out their show when they come to a venue near you. Their music has been featured in video games and television, and it's no surprise why everyone has been raving about this great band. To see the Sick Puppies live in concert when they visit a venue in your city, be sure to visit StubHub today to get your tickets.
About Sick Puppies
The Australian-based hard rock band Sick Puppies was formed in 1997 by vocalist and lead guitarist Shimon Moore and bassist Emma Anzai, with drummer Chris Mileski later joining them. The band members worked odd jobs to fund the production of their first EP "Dog's Breakfast," and it was finally released in 1999. By 2000, the band had entered the Triple J Unearthed competition. With their song "Nothing Really Matters," the Sick Puppies managed to win in the Sydney region, alongside another band. Their demo caught the attention of Paul Stepanek Management, and they were later signed. Once the Sick Puppies had the backing of a record label, they were able to release their full-length album, "Welcome to the Real World." Unfortunately, the record label they were signed to went under and their drummer had left the band. The Sick Puppies moved to Los Angeles shortly after with the hopes of getting a fresh start. They recruited their new drummer, Mark Goodwin, from Craigslist and began working on new material.
In 2007, the Sick Puppies were able to release their first album on a major label, "Dressed Up As Life," which produced the hit song "All the Same." The single peaked at the number 8 position on the U.S. Modern Rock chart and went viral after being featured in the "Free Hugs Campaign." The band scored another hit with their single, "My World," which hit the number 20 position on the charts. That following year, the Sick Puppies returned to the studio to start recording their next album, "Tri-Polar." "Tri-Polar" was released in 2009, and featured many hits, including "War," "You're Going Down," and "Odd One."
After many successful hits, the Sick Puppies have also gone on to win a variety of awards, including the YouTube Video of the Year, Yahoo! Music's "Who's Next" Award, BMI Pop Award, and Bandit Rock Awards International Breakthrough Award. These rockers have proven that they're here to stay, and they're not just another band on the scene.
Sick Puppies' Breakthrough Album
It appears that their move to Los Angeles paid off, because the Sick Puppies' career took off once they released their first major studio album, "Dressed Up As Life." The band gained more exposure when their song was used for the "Free Hugs Campaign," which introduced their music to millions across the Internet. Their album "Tri-Polar" was even more successful, spawning successful hits like "You're Going Down," "Maybe," "Riptide," and "Odd One." The album itself debuted at number 31 on the Billboard 200, and the singles also fared well on the charts.
Sick Puppies Trivia
Did you know that the Sick Puppies were featured in a documentary?
The documentary is called "Rock Prophecies," and tells the story of rock photographer Robert Knight. Robert Knight is actually the one who encouraged the Sick Puppies to move to Los Angeles, knowing that it would be just the thing to kick start their careers.
Fan Experience
You may have already heard the Sick Puppies' songs on the radio, or maybe even on television or video games. Their song "War" was used for Street Fighter IV, and also during the 2009 Stanley Cup playoffs. In addition, their chart topping hit "You're Going Down" was used as the theme song for WWE's "Extreme Rules" and for "SmackDown vs. Raw 2010." These Aussie rockers are everywhere, and now you can hear all of their best hits performed live in concert. If you've never seen a hard rock band live, there's no better way to start than with a trip to see the Sick Puppies live in concert. So what are you waiting for? If you're ready to rock, grab your concert buddies, head over to StubHub for tickets, and get ready to have the time of your life at the next Sick Puppies concert. But be sure to get your tickets soon!
Back to Top
Epic events and incredible deals straight to your inbox.