We didn't find any Events nearby, but here's what's happening in other cities.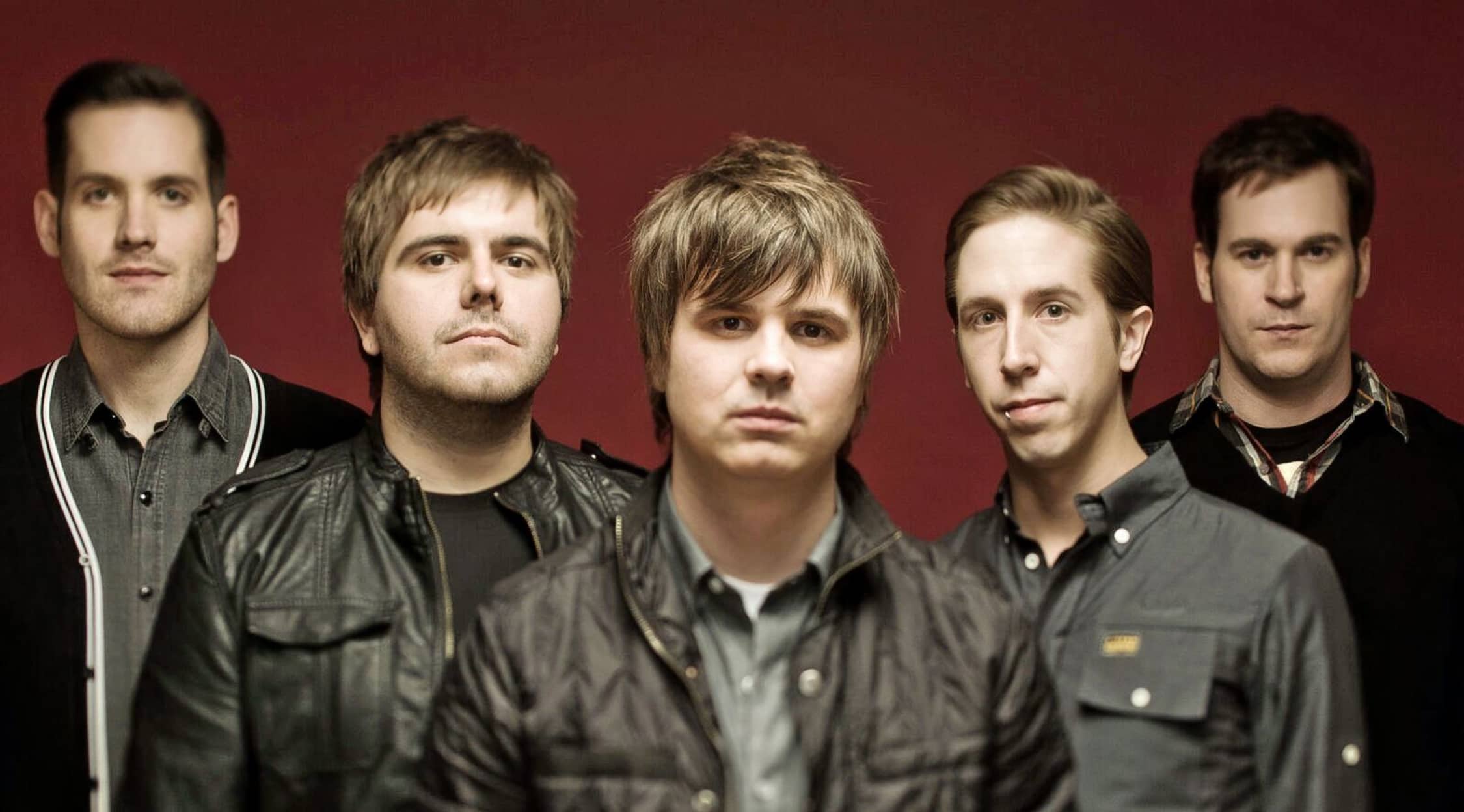 Rovi
Silverstein Tickets
Silverstein Tickets
Silverstein is a Canadian rock band that formed in 2000 and made their debut with When Broken Is Easily Fixed in 2003. Silverstein was nominated for a Juno Award for Best New Band in 2006. The band has released nine studio albums so far. Silverstein has regularly performed at the popular Vans Warped Tour, having made 10 appearances in the line-up so far.
The American Dream
Silverstein formed in 2000 in Burlington, Ontario, Canada. Their name is a reference to Shel Silverstein who the members all admired growing up. They self-produced the two EPs before getting signed in 2002. Silverstein's first full-length album When Broken Is Easily Fixed was released the following year. Half of the tracks were songs from their previous EPs. 2005's Discovering the Waterfront marked a couple of milestones for Silverstein. It was their first album to chart on the Billboard 200 having peaked at No. 34 as well as their first radio single "Smile In Your Sleep." Silverstein released their next album Arrivals & Departures in 2007. The album peaked higher at No. 25 and produced two singles but wasn't as well-received as previous albums. 2009's A Shipwreck in The Sand, which peaked at No. 33, was received much more positively. It produced the single "Vices," which was a collaboration with Liam Cormier of Cancer Bats. Next came Rescue, which peaked at No. 38, and 2012 brought Short Songs, which included 22 tracks around 90 seconds or less. This Is How the Wind Shifts came out in 2013 and peaked at No. 59. "Stand Amid the Roar" and "Massachusettes" were the two singles produced from the album. Before releasing another album, Silverstein toured in celebration of Discovering the Waterfront's 10th anniversary. A few months later, the band released I Am Alive In Everything I Touch. Videos were released for "A Midwestern State Of Emergency" and "Milestone." Dead Reflection, released in 2017, features the singles "The Afterglow," "Retrograde" and "Ghost." Most recently, Silverstein released Redux: The First Ten Years. It contains new versions of 12 songs released on the band's first four albums.
Where can I buy Silverstein tickets?
Tickets for all upcoming Silverstein concerts can be purchased at StubHub.
Will Silverstein tour in 2019?
Silverstein is on a North American tour now through mid-August. They'll be heading out for a European tour in early 2020.
Is Silverstein coming to a city near me?
Silverstein will be playing at the House of Blues in Las Vegas, Nev., Marquee Theatre in Tempe, Ariz., House Of Blues in Dallas, Tex., Emos in Austin, Tex., House Of Blues in Houston, Tex., The Ritz Ybor City in Tampa, Flor., Revolution in Fort Lauderdale, Flor., House Of Blues in Orlando, Flor., Marathon Music Works in Nashville, Tenn., The Ritz in Raleigh, NC, The Fillmore in Charlotte, N.C., The Norva in Norfolk, Virg., The Fillmore in Silver Spring, Md., The Fillmore in Philadelphia, Penn., and Play Station Theater in New York, N.Y.
Who will be touring with Silverstein?
Silverstein won't be headlining any of their US shows. They'll be opening for August Burns Red. Silent Planet will be performing before Silverstein.
What songs are on Silverstein's setlist?
Silverstein's current tour supporting August Burns Red has had a consistent 11-song setlist consisting of "Retrograde," "Whiplash," "Smashed to Pieces," "Vices," "Smile in Your Sleep," "Burn It Down," "Ghost," "Massachusettes," "I Will Illuminate," "My Heroine" and "The Afterglow."
Who are the members of Silverstein?
Silverstein is fronted by lead singer Shane Told. Paul Koehler is the band's drummer and percussionist. The bassist is Billy Hamilton. Silverstein has two guitarists. Josh Bradford plays rhythm guitar and Paul Marc Rousseau performs lead. Billy Hamilton and Paul Marc Rousseau both perform backing vocals as well. The majority of the members of Silverstein have been with the band since they formed in 2000 with their only line-up changes surrounding lead guitarists. Rousseau has filled this position since 2012.
Back to Top