There aren't any Events on the horizon right now.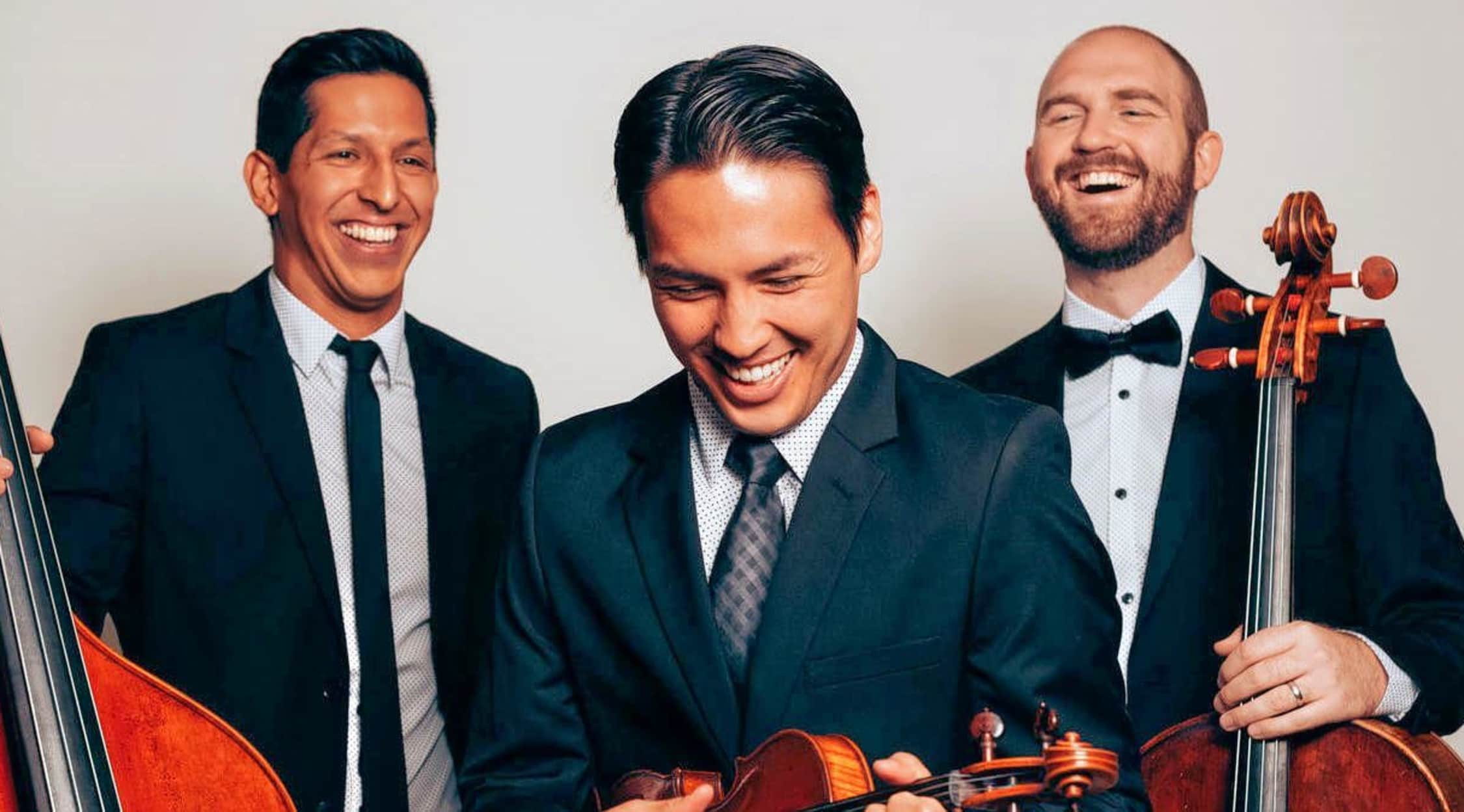 Rovi
Simply Three Tickets
Simply Three Tour
Simply Three is a bass, cello and violin trio that performs chamber music covers of popular music. Simply Three performs sophisticated versions of pop hits to sold-out audiences in venues across America. The trio uniquely blends top 40 with classical elements for an experience that transcends genres.
The original roster of Zack Clark (cello), Nicholas Villalobos (bass) and Olivia Lemmelin (violin) came together in 2010. The trio attended Arizona State University where they all earned bachelor's degrees in music performance. In 2013 Lemmelin was replaced by Alex Weill, who was then replaced by violinist Glen McDaniel in 2014.
Classically trained Simply Three is both elevating what it means to be a cover band and making it incredibly cool to like classical and string/instrumental music.
About Simply Three
Simply Three released their debut album digitally in 2013. The album featured covers of classics like the Beatle's "Eleanor Rigby" and "I Wanna Hold Your Hand," and contemporary hits including Lady Gaga's "Bad Romance" and "Paparazzi." It also includes Coldplay's "Viva La Vida," Michael Jackson's "Thriller," and Snow Patrol's "Chasing Cars." The original roster also released a Christmas album entitled "A Simply Three Christmas." When the lineup featured Alex Weill, they did a TedX talk at La Sierra University.
Since Simply Three released EP Two Worlds Collide, the trio has collaborated with a variety of top performers. They recorded with beatboxer Jeff Smith and guitarist Kellindo Parker. Simply Three has also partnered with EPIK Dance Company.
Some of the most innovative covers Simply Three worked on includes Imagine Dragons' "Demons," OneRepublic's "Counting Stars," and Adele's "Rolling in the Deep." Simply Three found YouTube to be the perfect method to connect with listeners and viewers across the world. Their video/cover of Hozier's "Take me to Church" has over 3 million views while their version of Avicii's "Wake Me Up" currently has over 10 million plays.
Whether you have extra tickets to a performance that you simply cannot make or want a secure promise that your seats to a sold-out show are real, the StubHub Advantage guarantees your tickets 100% every time. Get your tickets from StubHub today!
Similar Events
Fans of Simply Three might also enjoy the modern-infused jazz tunes of Scott Bradlees Postmodern Jukebox. Check StubHub for tour dates and venues across North America.
Back to Top
Epic events and incredible deals straight to your inbox.