There aren't any Events on the horizon right now.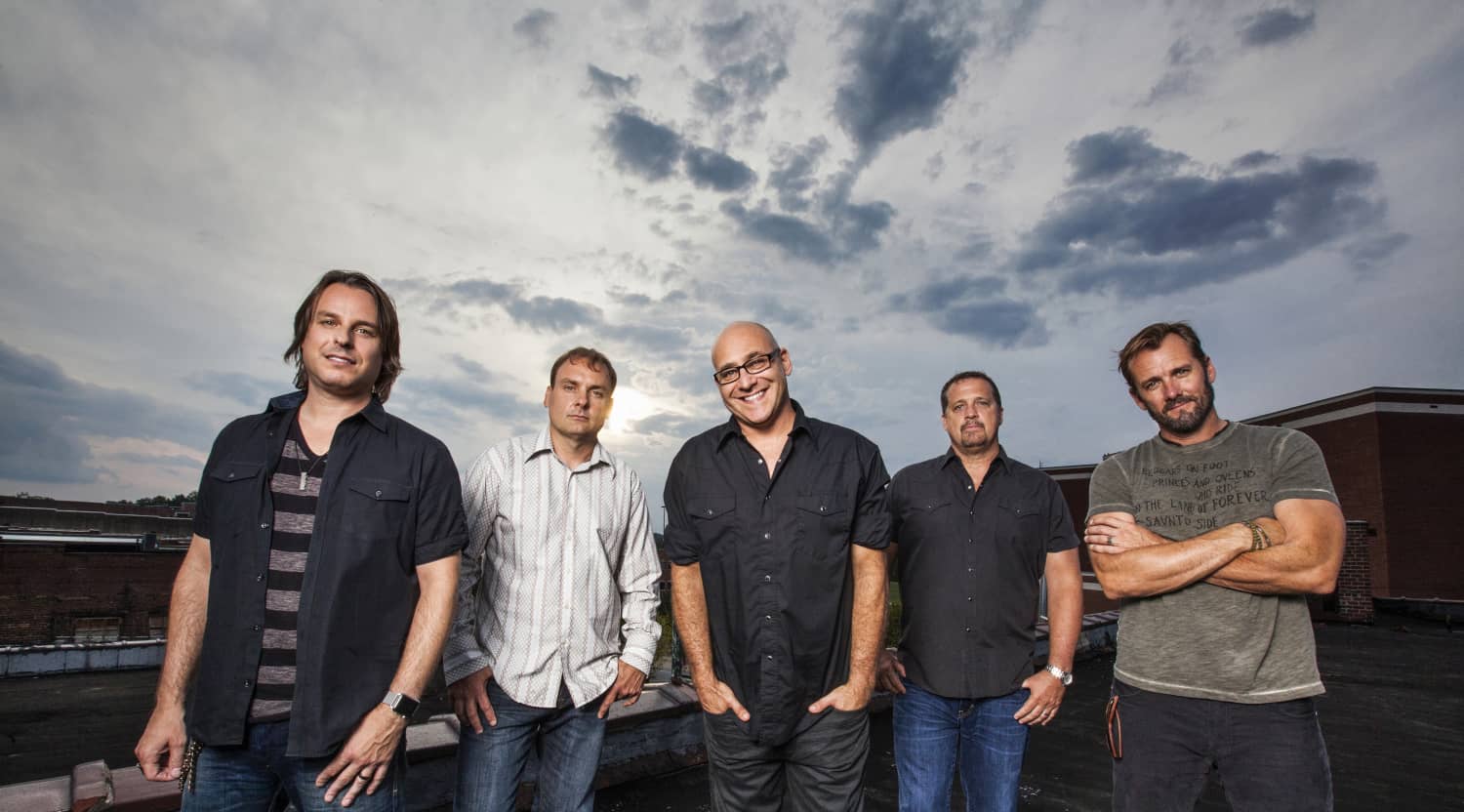 Rovi
Sister Hazel Tickets
Sister Hazel tour dates
Sister Hazel took root in the folk-country genre in the early '90s with the hit song "All For You," and backed by its fans -- affectionately known as "hazelnuts" -- continues to stand strong on the contemporary music landscape.
The band speaks to a variety of styles and has been categorized as alternative, folk, country, jangle pop and coffeehouse. Although Sister Hazel has received wide radio play, they're also known for their spirited stage presence.
The Floridians' songs have been incorporated into five Hollywood soundtracks, including 10 Things I Hate About You and Clay Pigeons, as well as the TV series Scrubs. In the early 2000s, the band helped create a brand of floating musical festivals known as "The Rock Boat." The cruises regularly feature popular artists such as Andy Grammar and Better Than Ezra.
Sister Hazel's background
The group's original members -- the quintet of Ken Block, Andrew Copeland, Ryan Newell, Jett Beres and Mark Trojanowski -- first connected on the North Central Florida music scene in the early '90s and have been together ever since. Keyboardist Dave LeGrande has performed with Sister Hazel since 2012.
The band was named after a local missionary named Sister Hazel Williams. Their second independently released album, Somewhere More Familiar, led to a contracted re-release by Universal Recording and a No. 11 Billboard hit, "All For You." The band released six more studio albums before shifting into a full pop-country style for their seventh, Lighter in the Dark. In addition to its studio work, the band has contributed to a Fleetwood Mac tribute album and produced a live album.
Sister Hazel's personal life
Buying Sister Hazel tickets might mean contributing to charity: Lead vocalist/songwriter Ken Block is a longtime advocate for children's cancer research. In addition to a slew of benefit concerts, he and the other members of Sister Hazel sponsor the pediatric cancer awareness campaign called Lyrics for Life. Block's commitment stems from the death of his younger brother Jeffery, who was diagnosed with cancer at 14 and died at 20. The song Running Through the Fields from Sister Hazel's first album is a dedication to him.
Similar to Sister Hazel
Fans of the band's layered musical style might also be interested in Lynyrd Skynyrd or Phish.
Back to Top
Epic events and incredible deals straight to your inbox.