SIX DEGREES OF SEPARATION NEW YORK
Six Degrees of Separation New York
Six Degrees of Separation New York Tickets
We didn't find anything nearby, but here's what's happening in other cities.
There aren't any events on the horizon right now.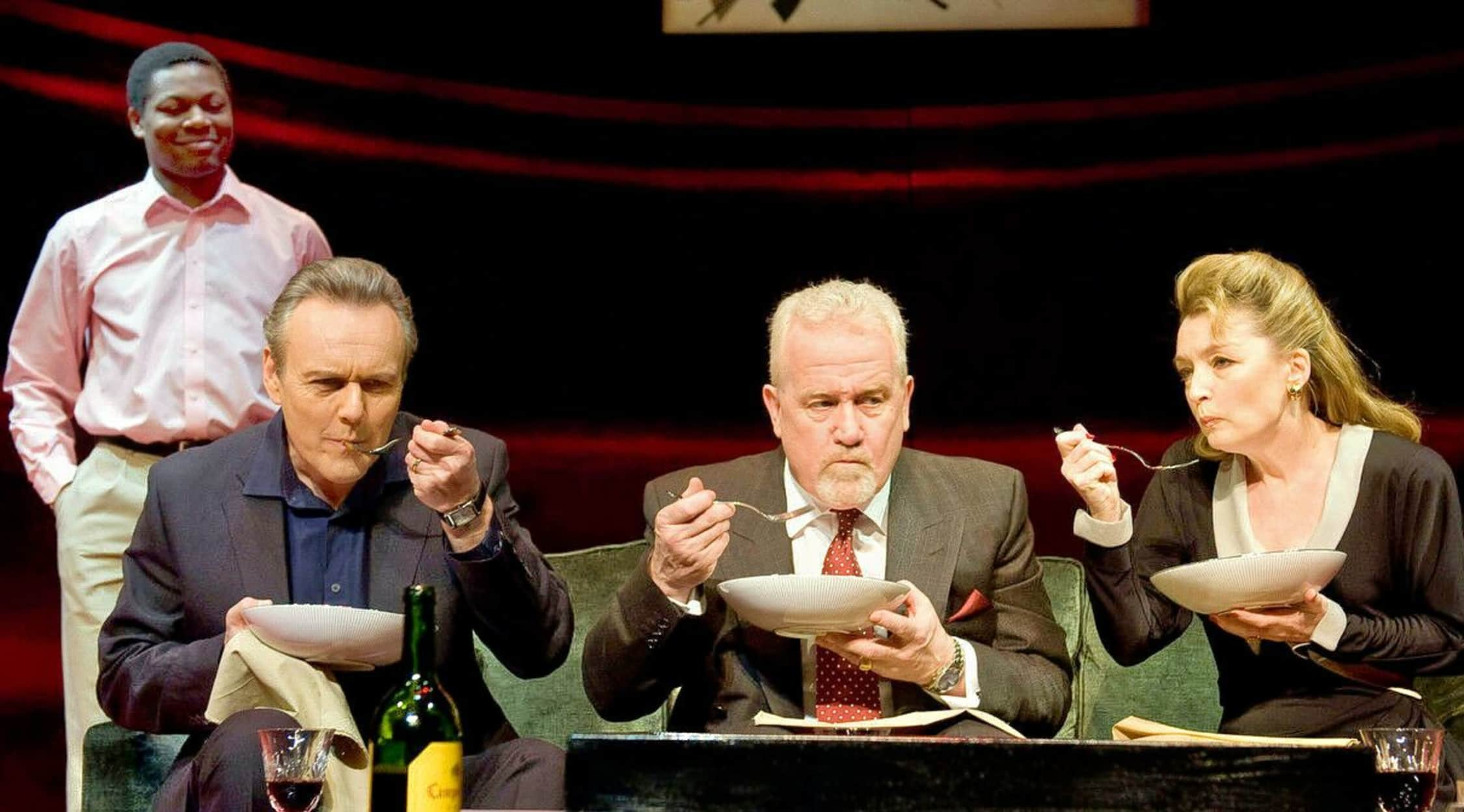 Alamy
Six Degrees of Separation New York Tickets
Six Degrees of Separation New York Tickets
Six Degrees of Separation premiered in November of 1990 and garnered nominations and a Tony win for Best Direction Of A Play before closing in 1992. The story of a wealthy New York City couple and an encounter with a scam artist has seen numerous revivals in the decades since its debut. Billed as a satire, the play takes a dark turn as the true nature of the encounter is revealed. Various casts on both stage and screen have included actors Allison Janney, Corey Hawkins, Stockard Channing, Will Smith and Ian McKellen among others.
Six Degrees of Separation: Fiction or Real?
John Guare's story of a conman gaining access to the elite circles of New York society was inspired by a 1980s-era urban legend. A young African-American man, claiming to be the son of Sidney Poitier, charms a middle-aged couple. The story plays with uncomfortable themes of race, class and identity. This could be the reason for the urban myth's popularity and John Guare's desire to create a three-dimensional account of a possibly true event.
Where can I buy Six Degrees of Separation New York tickets?
To purchase tickets for a Six Degrees of Separation New York performance, StubHub is the best choice. The FanProtect guarantee makes sure that each and every purchase is safe and secure.
How long is the play?
Six Degrees of Separation has a 90-minute run time with no intermission.
Did subsequent revivals of Six Degrees of Separation differ from the original 1990 production?
Critics and reviewers have noted the evolution of the play's focus. In the original performance, Stockard Channing played the role of Ouisa. Ouisa's role was central to the play's focus. Channing's portrayal of Ouisa, a white upper-class protagonist swept up in falsehoods, appealed to audience members of similar gender, race and social standing. A more recent production placed Allison Janney in the same role, but the production's focus was on Paul Poitier, the con. His portrayal became deeper and more complex while Ouisa's role was played with greater skepticism.
What can I expect from a Six Degrees of Separation New York performance?
The play is a satire of the value society places on wealth and privilege, yet it has been described as "empathetic" toward the wealthy and privileged characters within the play. In particular, its satirical elements play to the false sense of security that wealth and privilege often provide. Everyone in the play is forced to evaluate their societal standing. In this sense, Six Degrees of Separation is a thought-provoking satire.
What other plays and productions are similar to Six Degrees of Separation?
Six Degrees of Separation is a quintessential New York story. As such, it joins the ranks of other New York-centric plays that deal with topics of wealth, class and excess. During the 1980s and 1990s, plays like Rent, Torch Song Trilogy and Angels in America examined a shifting social landscape using elements of humor and tragedy.
What kind of success has Six Degrees of Separation achieved?
The play reached a wide audience in 1993 when it was adapted to film and starred Stockard Channing and Will Smith. At this time, the phrase "six degrees of separation" gained pop-culture status. In 2017, Six Degrees of Separation was revived with Allison Janney as Ouisa and Cory Hawkins as Paul Poitier. The revival ran for two months and received nominations from the Drama League and the Outer Critics Circle as well as two Tony nominations. The play's themes remain relevant, and it is likely another iteration of Six Degrees of Separation will grace the stage.
Back to Top
Epic events and incredible deals straight to your inbox.