We didn't find any Events nearby, but here's what's happening in other cities.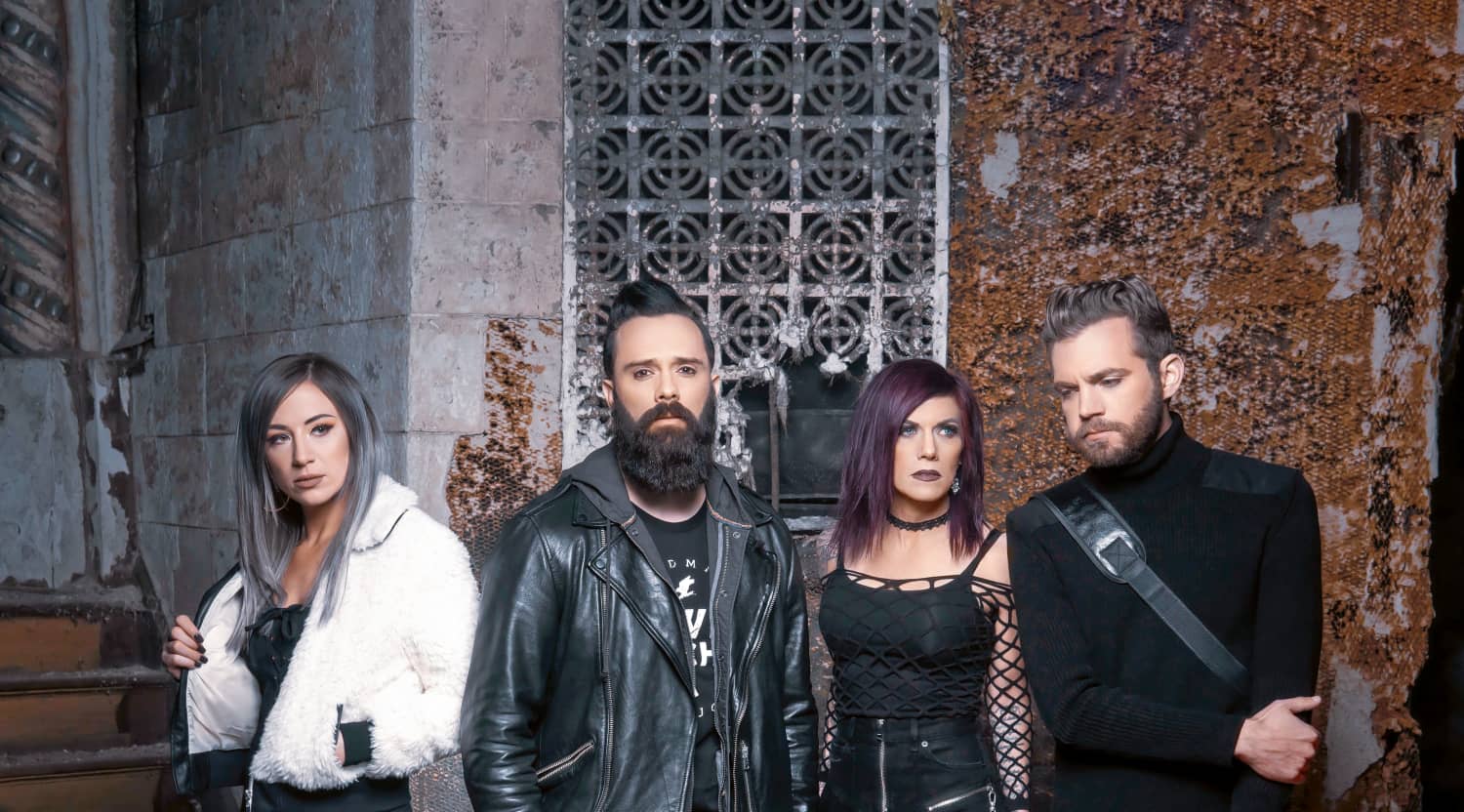 Rovi
Skillet Tickets
Skillet Tickets
Skillet formed in Memphis, Tenn., as an American Christian Rock band in 1996. The group has released 10 albums in the two-plus decades it has been together, with two of those having been nominated for Grammy Awards. Known for its grueling schedule, Skillet has toured with the likes of Seether, Puddle of Mudd and Lecrae. The band has performed at a variety of festivals over the years, including the Awakening Music Festival, the Winter Jam Festival and the Parachute Music Festival.
What's in a Name?
If the name Skillet conjures up images of a cast-iron variety, you would be right on the money. The band's founding members, John Cooper and Ken Steorts, were originally in two different bands with two very different sounds. When their pastor encouraged them to form a group on the side, they temporarily called the group Skillet. This seemed appropriate since merging their musical styles and talents was akin to throwing everything in a skillet. It has been said that Cooper still is not happy that the name stuck. Despite the feelings on the name, the band's single "Monster" was certified double platinum by the RIAA, making it the biggest single in the history of Christian music. Skillet's albums Collide and Comatose were both nominated for Grammy Awards in 2005 and 2007, respectively. The band has been nominated for a number of Billboard awards, winning the Best Christian Album for Awake. Additionally, it has been nominated for myriad GMA Dove Awards over the years, winning Rock Song of the Year with "Comatose" in 2008, "Sick of It" in 2013, "Not Gonna Die" in 2014 and "Good to Be Alive" in 2015.
Where can I buy Skillet tickets?
StubHub is the best place to find all your concert tickets. With its new technology, user-friendly platform and FanProtect guarantee, you cannot go wrong when purchasing tickets at StubHub.
Who are the members of Skillet?
Skillet has seen quite a few changes in its members since its inception. The only original member left is John Cooper, who is on lead vocals and bass. His wife, Korey Cooper, plays rhythm guitar, keyboard and background vocals. Seth Morrison is lead guitarist, while Jen Ledger is on drums and vocals. Former members include Ken Steorts, Trey McClurkin, Kevin Haaland, Lori Peters, Ben Kasica and Jonathon Salas.
Who has Skillet toured with in the past?
The band has toured the world with some amazing acts, including Shinedown, Papa Roach, Stone Sour, Theory of a Deadman, Sick Puppies and more.
What can I expect from a Skillet concert?
Imagine the crowd pressing against the stage as if getting as close as possible will let Skillet's music envelope it. All of a sudden, the room goes black, and you hear John Cooper's booming voice saying, "I feel invincible!" The crowd breaks into a roar and eagerly awaits the tunes it has become connected to. Skillet does an amazing job at captivating its fans and pouring everything it has into its performances.
What is a Skillet setlist like?
You can hear all your Skillet favorites like "Whispers in the Dark," "Feel Invincible," "Save Me," "Lions," "Awake and Alive," "Undefeated," "Those Nights," "Sick of It," "Legendary," "Monster," "Comatose," "Stars" and "Hero."
Where will Skillet perform?
Skillet will be touring with Sevendust, Pop Evil and Devour The Day for the most part. The band will be performing in places like the Marquee Theatre in Tempe, Ariz., the Richmond International Raceway in Richmond, Va., The Complex Springfield in Springfield, Miss., and the Knitting Factory in Spokane, Wash. You can also catch the group performing solo in places like Denver and Memphis. Skillet will be at various music festivals around the country as well.
Back to Top
Epic events and incredible deals straight to your inbox.