There aren't any Events on the horizon right now.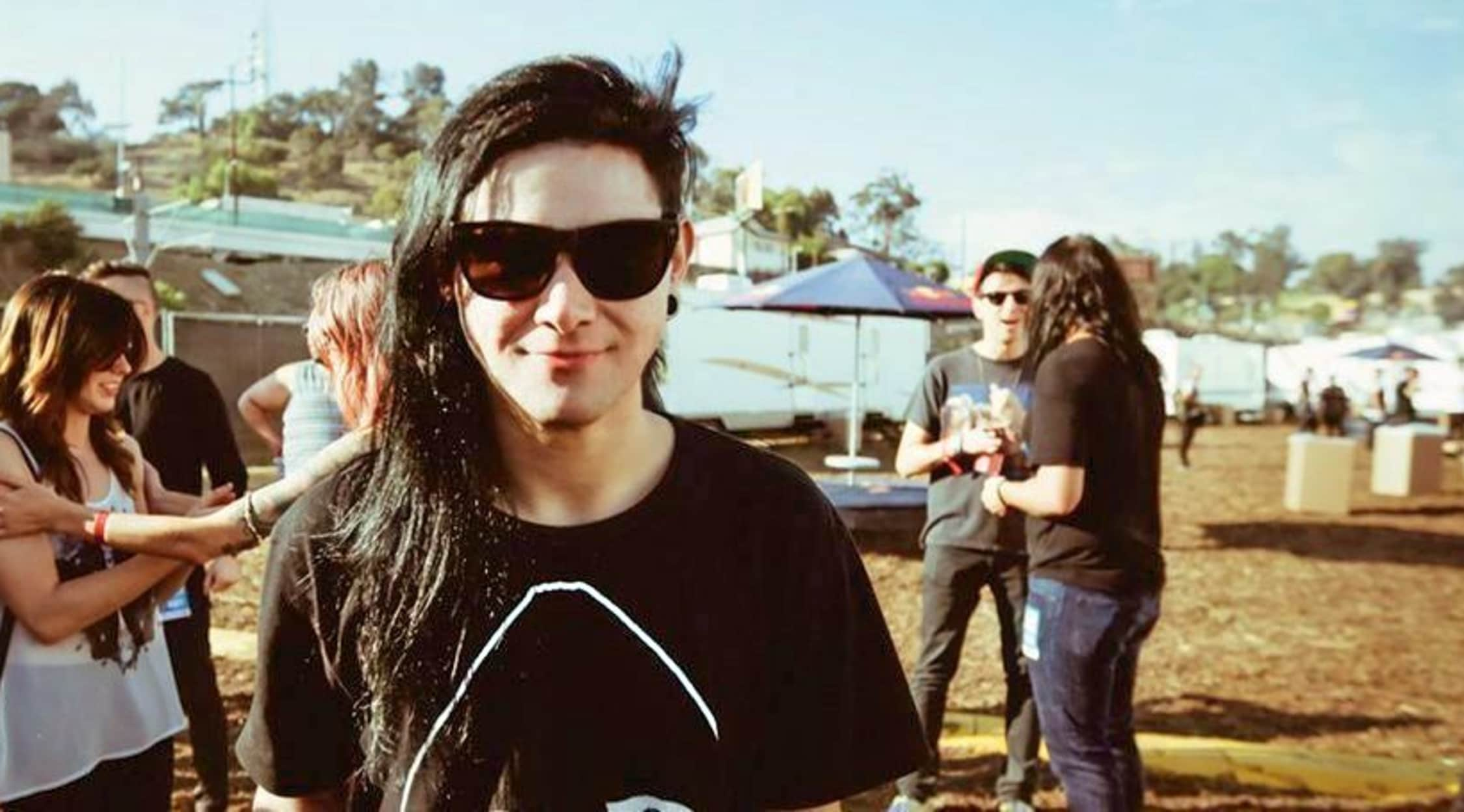 Rovi
Skrillex Tickets
Skrillex Tickets
Sonny John Moore is also known as his stage name Skrillex in the electronic dance music circles. He is a record producer, DJ and musician as well as a singer and songwriter who got his start as a band member. In 2007, he took the solo artist career route instead of continuing as a member of the band although he did continue to lend his support to other groups. He released his album called My Name Is Skrillex on his Myspace page for free. His efforts were rewarded at the 54th Grammy Awards held on February 12, 2012, where he won three of the five awards for which he was nominated, including Best Dance/Electronica Album, Best Dance Recording and Best Remixed Recording, Non-Classical.
Musically Eclectic
Skrillex got his start during a time when DJs were beginning to receive notoriety because they were marketing themselves on social media. Skrillex is a little different from the others in the sense that he was a band member before he started mixing his own tracks. In 2004, he joined a post-hardcore band known as From First to Last as the lead singer. The band recorded two studio albums, Dear Diary, My Teen Angst Has a Body Count (2004) and Heroine (2006). He went solo in 2007. His discography includes one studio album, six EPs and 40 singles. He has also released 23 music videos. Skrillex can handle the lead vocals as well as play the guitar and bass guitar. He is also well versed in the drum machine, synthesizer and sampler equipment. His EDM sound is described as dubstep, electro house and trap.
Where can I buy Skrillex tickets?
StubHub - the world's largest ticket marketplace - makes it easy to grab Skrillex concert tickets safely and securely via its mobile and desktop platforms thanks to its FanProtect guarantee.
What other awards has Skrillex won?
The year 2012 was a good one for Skrillex in the awards area, and 2013 and 2016 were good award years for him, too. In 2013, he won Best Dance Recording and Best Dance/Electronica Album for "Bangarang" as well as Best Remixed Recording, Non-Classical for "Promises," which was remixed with Nero. In 2016, he won Best Dance Recording for "Where Are Ü Now" with Diplo and Justin Bieber as well as Best Dance/Electronic Album for Skrillex and Diplo Present Jack Ü. All of these won GrammyAwards .
Who are some of Skrillex's musical influences?
Skrillex includes Marilyn Manson, Nine Inch Nails and The Doors as some of his musical influences. He also admires the work of Daft Punk.
How long is a Skrillex concert?
For DJs like Skrillex, their concert set times are determined by the event, the number of other artists also performing and whether or not they are currently promoting new music. As Skrillex looks to set up a residency for himself in one city, that set could be as long as four hours long. When he performs at events like SWSX, his set might only be an hour long. If you catch him at a performance after the main performance, that set could run up to four hours, too.
Will Skrillex tour in 2019?
Like all DJs who made a name for themselves among the mainstream EDM concert-going crowd, Skrillex does keep busy with yearly performances. In 2019, he is visiting a few cities, including Las Vegas, Nev., where he is trying to set up a residency. On July 18, 2019, he announced on social media that he had just released the new track, "Fuji Opener," which features Alan Risk. When DJs release new music, chances are good they will be worked into their sets for following performance dates.
What other DJs sound like Skrillex?
To hear more EDM live, you might enjoy attending a deadmau5, Tiesto or David Guetta performance.
Back to Top