We didn't find any Events nearby, but here's what's happening in other cities.
1 Event within 150 miles from you
Smith & Myers tour venues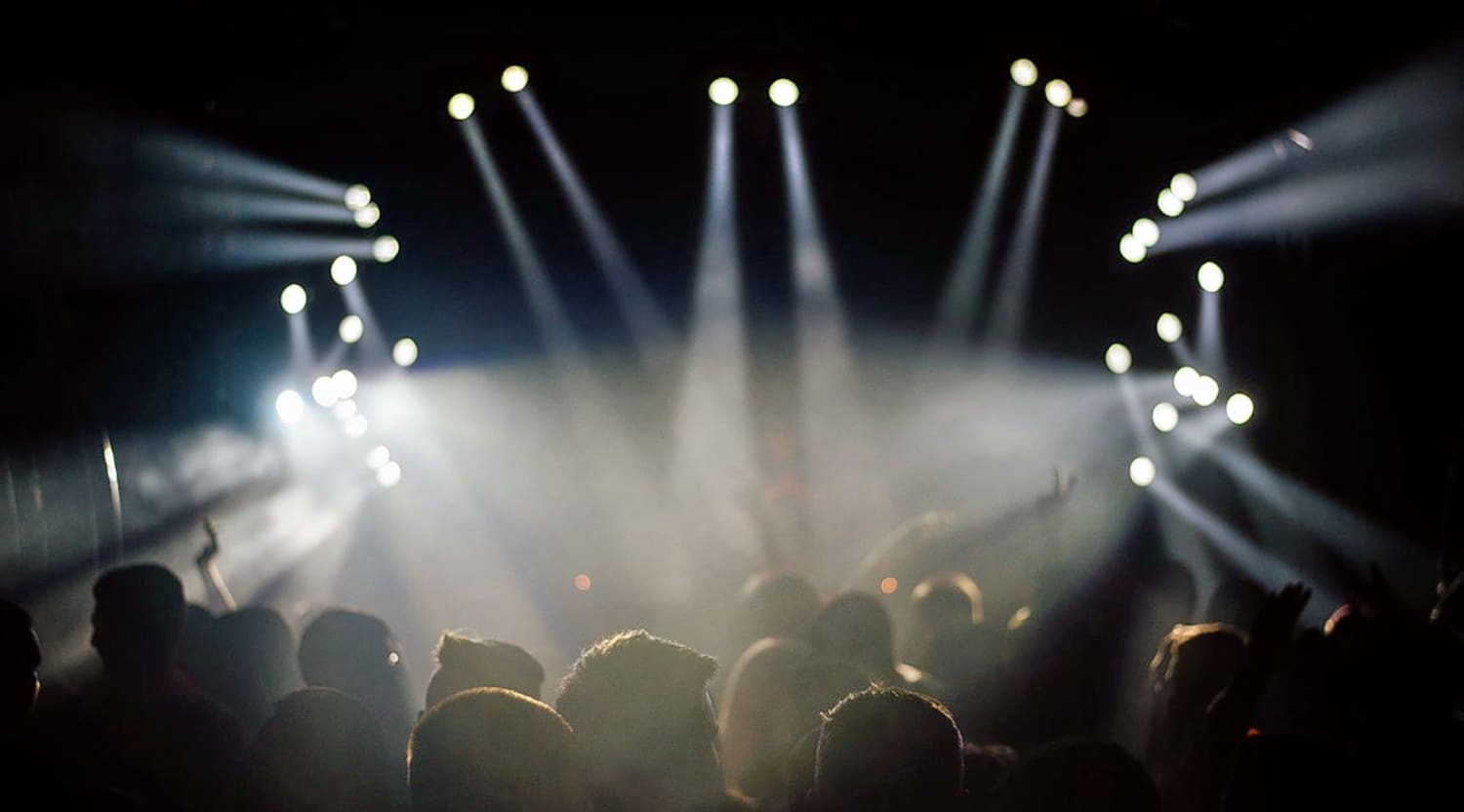 Stocksy
Smith & Myers Tickets
Smith & Myers Tickets
Smith & Myers is the result of Shinedown members Brent Smith and Zach Myers going unplugged. The duo primarily performs covers that are selected by fans, who put in requests on Shinedown's Facebook page. Smith & Myers occasionally tour in between their engagements with Shinedown.
For the Fans
While Shinedown formed in 2001, the unplugged duo of Smith & Myers came about in early 2014. It started with a simple post to the band's Facebook page in which the two men asked what songs fans would like to hear them cover. They narrowed down all of the requests to 10 of the most popular and released a video of the recording session for each of them. Smith & Myers didn't intend to sell the songs as an EP, stating that they only wanted them on YouTube for the fans to enjoy, but the record company insisted on selling the tracks. The songs were released in a two-part EP. The first six were released in January 2016, and the second part was released in March 2016 and contained the other four covers. Smith complimented the musical tastes of the band's fans as he was quite satisfied with the choices. One of the covers they performed was "(Sittin' On) The Dock Of The Bay" by Otis Redding, who Brent Smith has always named as one of his biggest musical influences. The EP also included The Clash's "London Calling," Pearl Jam's "Black," Metallica's "Nothing Else Matters," Kenny Wayne Shepherd's "Blue On Black," Soul Asylum's "Runaway Train," Black Crowes' "She Talks To Angels," Adele's "Someone Like You," Phil Collins' "In The Air Tonight" and Bon Jovi's "Wanted Dead Or Alive." Smith & Myers toured as an acoustic duo after releasing the covers, and they still perform sporadically.
Where can I buy Smith & Myers tickets?
Tickets for all upcoming Smith & Myers concerts can be purchased at StubHub.
Will Smith & Myers tour in 2019?
Smith & Myers will be performing two concerts in 2019. They will both take place in mid-September.
Are Smith & Myers coming to a city near me?
Smith & Myers will be playing in New York, NY, on Sept. 12 and Las Vegas on Sept. 14.
Who are the members of Smith & Myers?
Smith & Myers is made up of Shinedown members vocalist Brent Smith and guitarist Zach Myers.
What songs are on Smith & Myers' setlist?
The setlist is a mix of covers and acoustic Shinedown songs. Since they don't go on large-scale tours, their setlist changes between most shows. From the original covers, Smith & Myers most commonly perform "Wanted Dead Or Alive," "In The Air Tonight," "(Sittin' On) The Dock Of The Bay" and "Runaway Train." They've also added in new covers such as Soundgarden's "Black Hole Sun," Poison's "Every Rose Has It's Thorn," Bruce Springsteen's "Atlantic City" and Queen's "Fat Bottomed Girls." They also typically perform their popular cover of "Simple Man" by Lynyrd Skynyrd from Shinedown's debut album. Shinedown songs make up a decent percentage of the setlist with "Second Chance," "Sound Of Madness," "45," "The Crow And The Butterfly," "Cut The Cord," "I'll Follow You" and "State Of My Head" being some of the most common choices. On average, the setlist consists of 20 songs.
What can I expect at a Smith & Myers concert?
Smith & Myers performances are typically much more intimate than a traditional Shinedown concert. The show is fully acoustic and only consists of the duo, which makes the performance have a very raw feeling to it. They usually play smaller venues and sometimes go fully unplugged.
How long is a Smith & Myers concert?
Smith & Myers usually perform a setlist that lasts between an hour and 90 minutes. The length of the entire concert may vary depending on opening acts.
Back to Top
Epic events and incredible deals straight to your inbox.