We didn't find any Events nearby, but here's what's happening in other cities.
Smokey Robinson tour venues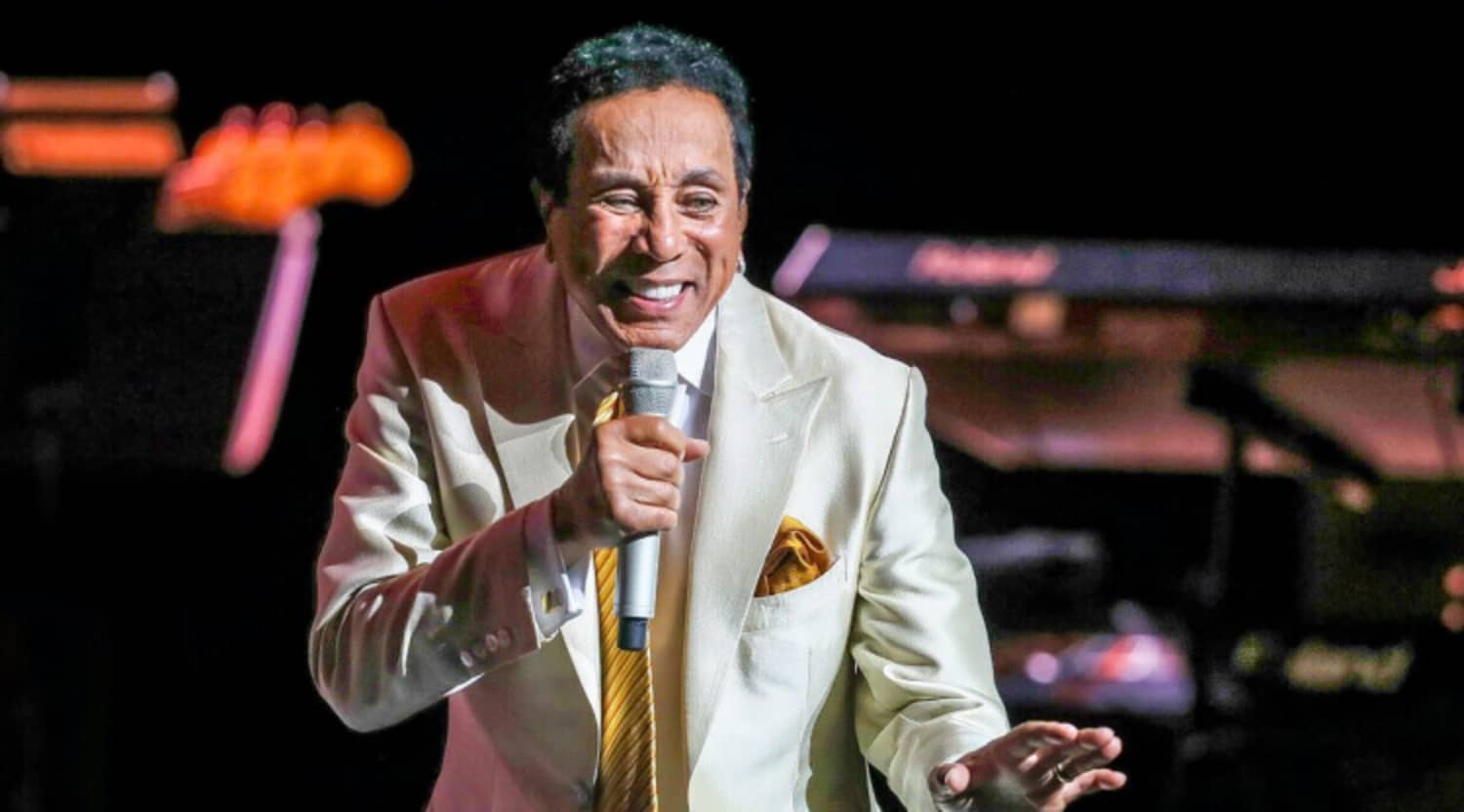 Zuma
Smokey Robinson Tickets
Smokey Robinson Tickets
Born in 1949, Smokey Robinson is an American singer, songwriter, record producer and former record executive. Smokey Robinson is a living legend and a reminder of the incredible music that came out of Motown in the 1960s. Attending a Smokey Robinson concert is one of the rare opportunities that you could have to connect with singers from Hitsville, USA. Fans of Motown can see Smokey Robinson is still going strong, even well into his 70s, and can relive their youth watching the iconic singer on stage. While Smokey does not maintain the same touring schedule that he did in his younger years, there are still plenty of opportunities each year to see him perform, many of them in intimate venues.
Smokey Robinson Then and Now
Many people have assumed that Robinson's given name is Smokey. However, he received the nickname when he was a kid due to his love of cowboy movies. The name was fitting for him since he was seemingly on fire during the Motown years. Smokey Robinson's career has spanned almost 65 years. When he was with the Miracles, he had singles that topped the Billboard charts. As a solo singer, Smokey Robinson reached the Billboard Top 10 chart three times. He was inducted into the Rock & Roll Hall of Fame in 1987. Smokey Robinson has written more than 4,000 songs, 37 of which became hits that reached the Top 40. Another achievement during his career is that he was a vice president of Motown Records and a close friend of Berry Gordy.
Where can I buy Smokey Robinson tickets?
You can buy Smokey Robinson concert tickets at StubHub, where every ticket purchase is guaranteed with the FanProtect promise.
Does Smokey Robinson tour with a band?
Smokey Robinson played with the Miracles until 1973, then decided to venture out on his own. Smokey Robinson does tours on his own now.
What is the setlist like for a Smokey Robinson concert?
Smokey Robinson has had a late career revival. He released his album Smokey & Friends in 2014, which became his highest-selling album in more than 30 years. Smokey Robinson incorporates plenty of new material to mix in with his familiar hits. You can hear him play "Cruising" and "Tracks of My Tears" from a song library that spans more than 50 years of his career. It is not uncommon to hear him switch back and forth between songs from the 1960s through today.
How many shows a year does Smokey Robinson play?
For a performer who is almost 80 years old, Smokey Robinson maintains a relatively busy concert schedule. He plays three to five dates each month in medium-sized amphitheaters. Fans who want to relive the music of their youth, or even younger fans who enjoy Motown music, can see Smokey Robinson play live.
What is the Smokey Robinson concert experience like?
Smokey Robinson is one of the deans of R&B music. Not only is he a singing legend, but he is also a musical historian of sorts. Robinson will continuously engage the audience between songs with stories about Motown and other stars who he has known throughout his career. His tours with a six-piece band as well as backup singers.
Are there similar acts to Smokey Robinson?
Smokey Robinson is one of the last surviving Motown legends who gives fans a chance to reconnect with the music they loved in their younger years. Other Motown legends, who are still performing concerts today, include Stevie Wonder and Diana Ross. You can still see groups such as The Temptations and the Four Tops with different lineups playing the bands' hits.
Back to Top
Epic events and incredible deals straight to your inbox.