We didn't find any Events nearby, but here's what's happening in other cities.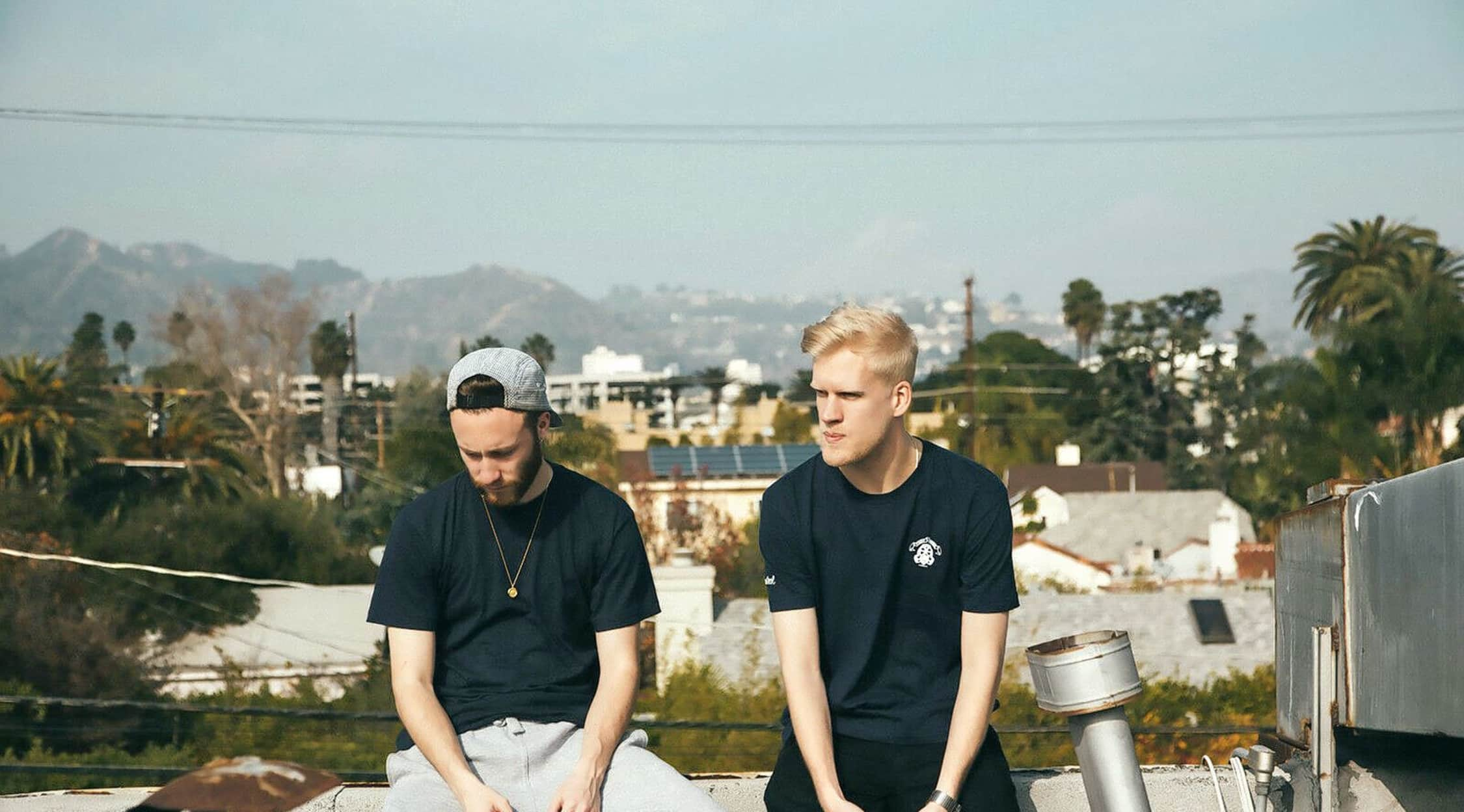 Rovi
Snakehips Tickets
Snakehips Tickets
Snakehips is an electronic production duo composed of British musicians Oliver Lee and James Carter. This DJ duo is known for creating uniquely contradictory beats that combine mellow vibes with high-energy dance music. Snakehips became famous through remixing songs by popular artists The Weeknd and Banks; the band has also released several unique singles like "Cruzin'" and "Gucci Rock n Rolla." With beautiful vocals and bouncing beats, Snakehips makes music that always keeps audiences entertained.
Never Getting Older
Oliver Lee and James Carter met in a sake bar in Hong Kong during the summer of 2012. They met again on the flight back to London, and they immediately decided to start working together. Since then, the inseparable pair has risen to fame by mixing tracks that feature the world's best vocalists. The band's debut single, "Days with You," was released in 2014. Snakehips hit No. 5 on Billboard's UK charts in 2015 with "All My Friends," a track that featured Tinashe and Chance the Rapper. Snakehips has released four EPs and continues to release singles and mixes that bring a new sound to popular music.
Where can I buy Snakehips tickets?
Snakehips creates unique twists of modern sounds that fans already know and love. Grab your Snakehips tickets at StubHub, and enjoy a fresh musical experience that will get you dancing all night long.
What kind of music does Snakehips play?
Snakehips is an electronic production team. The duo creates mellow yet engaging mixes that feature some of the pop scene's hottest names; artists like The Weekend, Banks, and Chance the Rapper have all had their turns on different Snakehips songs. Snakehips music is inspired by hip-hop, house and acoustic elements that are readily apparent to the savvy listener. Snakehips makes dance-worthy music that isn't quite like other dance tracks; every mix is a complete song from start to finish, and all of Snakehips' work features vocals.
Is Snakehips performing in a city near me?
Snakehips keeps a busy schedule as the duo bounces back and forth across the United States. The British duo's 2019 tour started with stops in New York and Washington and is currently headed to Colo., Utah, Calif. and Ga. Snakehips has been touring steadily for the last few years, so you can expect the band to return to your area sometime in 2020.
What are Snakehips concerts like?
Like any good pair of DJs, the artists behind Snakehips know how to keep a crowd moving. Snakehips' shows are low in stage production and high in musical quality. Fans can expect to hear remixes of their favorite pop songs and new mixes of unique Snakehips material. Oliver Lee and James Carter have great stage chemistry together, and the duo actively encourages audiences to sing along with their favorite choruses. True to the group's contradictory style, Snakehips always manages to put on a show that's chill and upbeat at the same time.
How long are Snakehips concerts?
Snakehips usually performs with one or two openers; opening sets each last roughly an hour. Snakehips tours with some of the best musicians in the country, so these performances are definitely worth showing up for. A Snakehips set tends to last around two hours although the actual set time may vary for each individual performance.
What are some of Snakehips' most popular tracks?
Snakehips' most popular track has to be "All My Friends," a 2015 song that featured Tinashe and Chance the Rapper. Fans of Snakehips also like "Don't Leave," a 2017 song made jointly with Danish singer MØ, and "Gucci Rock N Rolla," a 2019 release featuring Rivers Cuomo and KYLE.
Which other artists have been remixed by Snakehips?
Snakehips made a name by remixing popular artists for the website Hype Machine. The band's most popular remixes include "Wanderlust" by The Weeknd, "Warm Water" by Banks, "Gold" by Bondax and "It's Too Late" by Wild Belle.
Back to Top
Epic events and incredible deals straight to your inbox.