There aren't any Events on the horizon right now.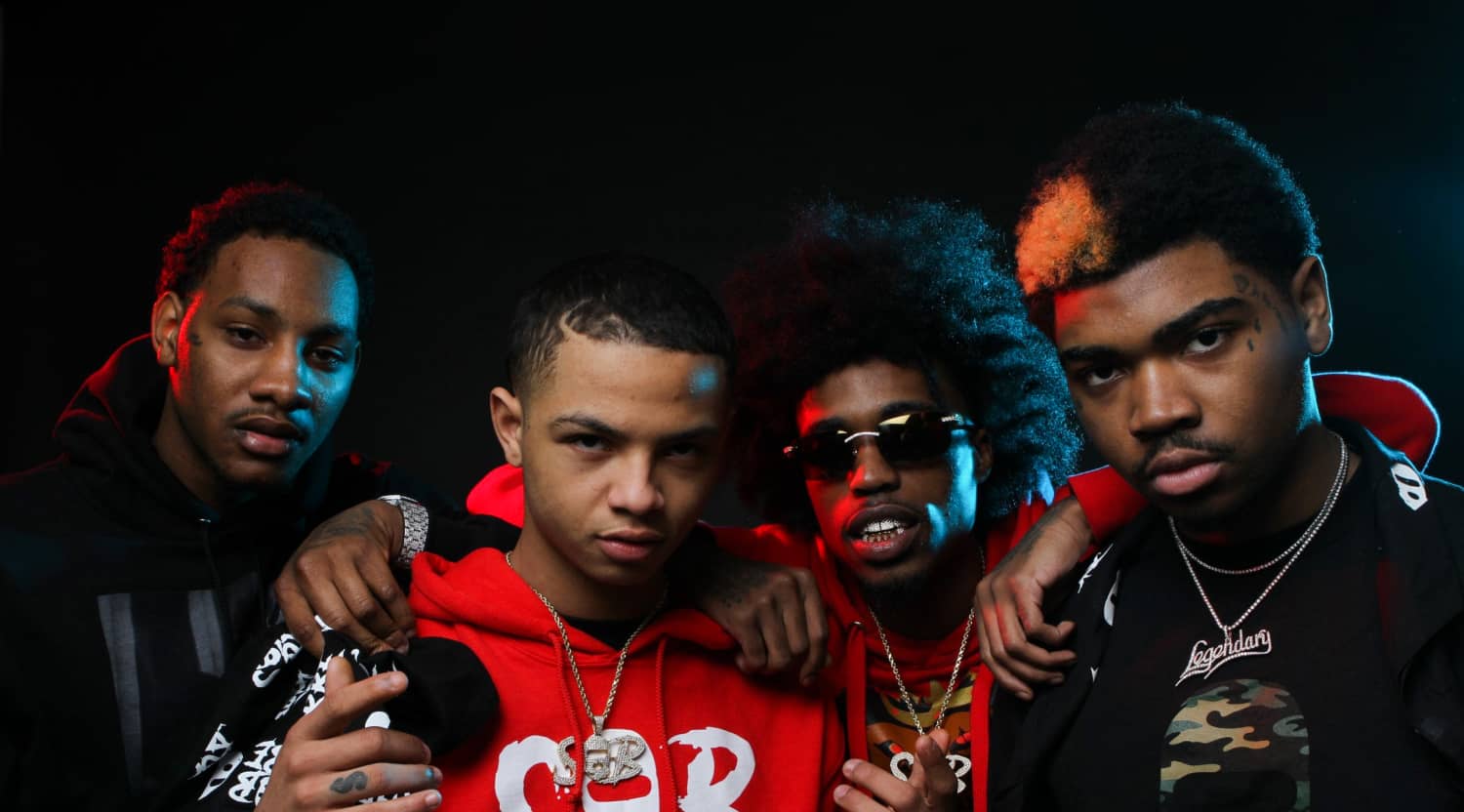 Rovi
SOB x RBE Tickets
SOB x RBE Tickets
SOB x RBE concerts bring hard-hitting gangsta-style rap with a driving beat to audiences across the United States. The band sprang from the ocean-front community of Vallejo, Calif., and quickly became a local sensation. The music of Strictly Only Brothers X Real Boi Entertainment is heavy on the bass with energetic tempos and lyrics that are raw and real. The subjects of the songs are about real life and may have explicit lyrics. The group's street-smart style is similar to E-40, Ruckus and Mac Dre.
Just a Couple of Boys from Vallejo
SOB X RBE consists of four members: Yhung T.O. (Juwon Lee), Slimmy B (Jabbar Brown), Lul G (George Harris) and DaBoii (Wayman Barrow). They consider themselves to be more like family than a music group, which is reflected in the title of the band's latest album. The four met through various activities in their Vallejo neighborhood. They decided to come together and form in 2016. In interviews, all of them say that they are brothers first and musicians second. They came of age in the same neighborhood that was home to the iconic Mac Dre and a few blocks from Six Flags Park. The group released a self-titled mixtape in 2017 and its first album, Gangin, in 2018. The group gained mainstream attention after being featured in the film Black Panther with its song, "Paramedic!"
Where can I buy SOB x RBE tickets?
If you are ready for some explosive West Coast rap that will get you moving, get your SOB x RBE tickets at StubHub. Each ticket comes with a 100% guarantee of authenticity with StubHub's FanProtect program.
What albums has SOB x RBE produced?
SOB x RBE released its first album, Gangin, in February of 2018 under the Empire label. It reached No. 74 on the US charts. Its second album, Gangin II, was also produced by Empire and reached 191 on the US charts. Its third album, Family Not a Group, was released in early 2019 under the Def Jam label. All of its albums are available as digital downloads.
What are its top songs?
The biggest hit for SOB x RBE is the song "Paramedic!." It was released in 2018 and reached No. 67 on the US charts and No. 80 on the UK charts. "Anti" is another song released in 2017. Chances are that you'll hear these hits during a live concert experience.
How was SOB x RBE discovered?
The group began online with videos on YouTube. They were already playing locally at places such as Ace of Spaces in Sacramento and other venues in the US. Its big break came when Pulitzer Prize-winning rapper Kendric Lamar found them online. He invited them to collaborate on the song "Paramedic!" for the soundtrack to the movie Black Panther. The song is the theme for the character Killmonger, played by Michael B. Jordan. After this big break, it was a nationwide sensation.
Where does SOB x RBE tour?
You can catch SOB x RBE at popular West Coast venues such as the Roseland Theater in Portland, Ore., or at festivals such as the Moonrise Music Festival in Baltimore and the Bumbershoot Festival in Seattle, Wash. The group will also be entertaining fans this year during a concert at the Knitting Factory in Spokane, Wash.
Which artists are similar to SOB x RBE?
If you enjoy the hard-hitting style of the musical sounds of SOB x RBE, other artists with the same type of mix of rap and hip-hop include the American rapper Mozzy, Shoreline Mafia, YoungBoy Never Broke Again and G Perico.
Back to Top
Epic events and incredible deals straight to your inbox.