We didn't find any Events nearby, but here's what's happening in other cities.
Social Distortion tour venues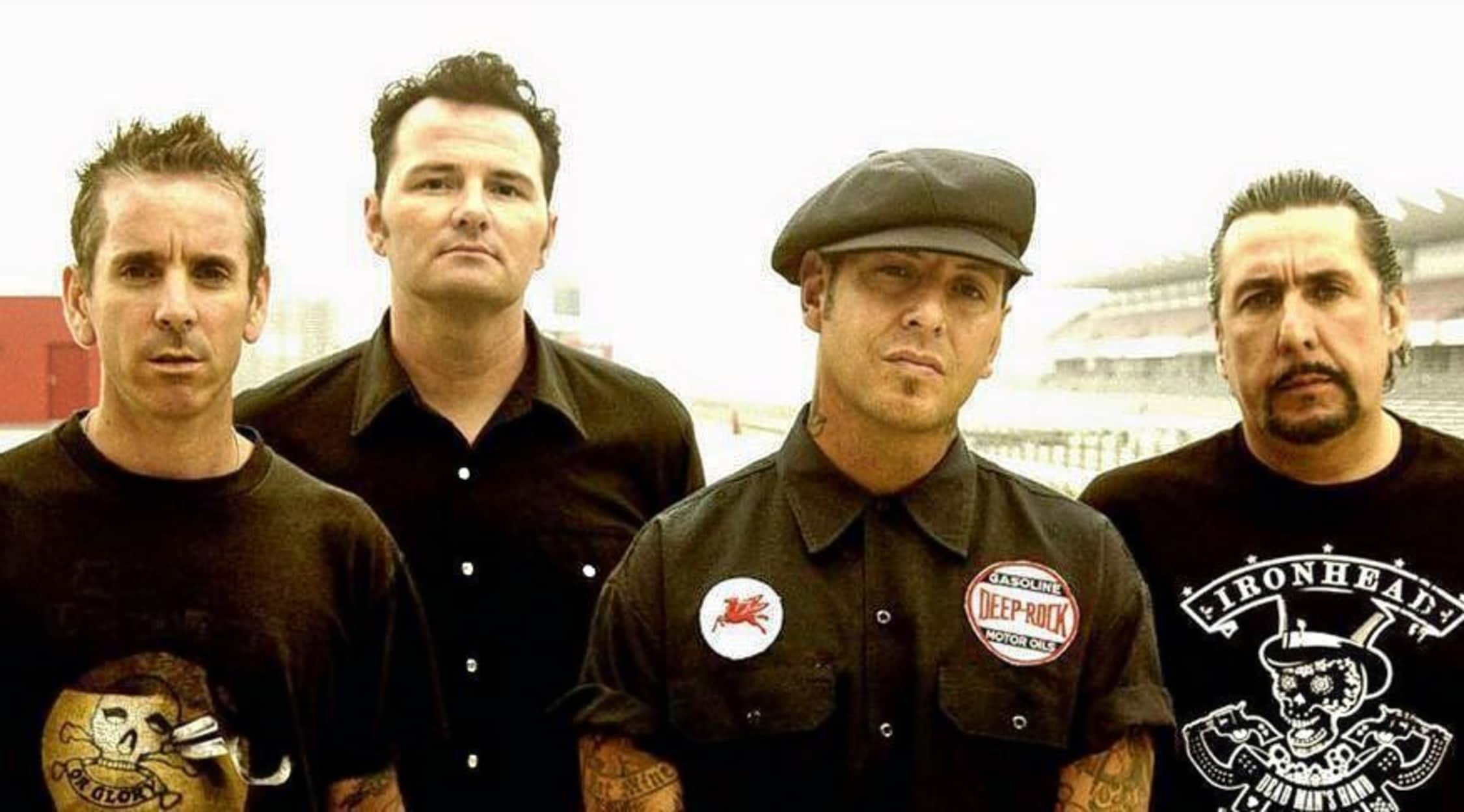 Rovi
Social Distortion Tickets
Social Distortion Tickets
In 1978, the punk rock band Social Distortion formed in Fullerton, California, and after over 40 years of recording music and performing, they have had to take only one hiatus in the 1980s. During their four decades of music-making, they have made seven studio albums, two compilation albums, one live album, two video albums and 24 singles. Two of their albums, Social Distortion and Somewhere Between Heaven and Hell have achieved gold status and had eight songs reach the Top 20 on the U.S. Alternative Charts. Social Distortion is one of the highest-selling and most successful punk rock bands of all time, having sold over 3 million records worldwide. Social Distortion is known for its loud and energetic concerts that are the epitome of what you want from a punk rock event. This is unsurprising since they are, in many ways, the fathers of punk rock.
Social Distortion: The Struggles of Mike Ness
Mike Ness has been one of the longest-running punk rock frontmen in history. In fact, over the four decades of Social Distortion's existence, Ness is the only original and consistent member. His struggles with addiction and the law caused a necessary hiatus for Social Distortion for a few years in the 80s. Ness had struggles with alcoholism and drug addiction stemming from childhood issues, causing him trouble with the law and landing him in jail more than once. He walked away from the punk rock scene for a period of time to get himself sobered up. He wondered if he would ever return since he feared going back to his old habits if he did. He finally decided that if he put all the energy into making music that he did into drinking and drugging, he could be very successful. He was right; it was the album Social Distortion put out after putting the band back together in 1986 that helped them reach certified gold status for the first time.
Where can I buy Social Distortion tickets?
To get to see Social Distortion live, check out the world's leading ticketing marketplace, StubHub. You can feel confident when you purchase from StubHub because they offer a FanProtect guarantee.
How long is a normal Social Distortion concert?
Social Distortion normally does concerts that last between an hour to an hour and a half.
Where is Social Distortion playing?
Social Distortion has upcoming tour dates in Boston, Massachusetts; New York, New York and Cleveland, Ohio. To see when they will be coming to a city near you, be sure to check StubHub.
What does a Social Distortion setlist look like?
Social Distortion's setlist usually includes "Reach for the Sky," Don't Take Me For Granted," "Mommy's Little Monster," "Machine Gun Blues" and Don't Drag Me Down." They also like to throw a Johnny Cash cover in, such as their popular cover of "Ring of Fire."
Who are the members of Social Distortion?
Social Distortion has had a lot of lineup changes over the years, with the only remaining original member being lead vocalist and lead guitarist Mike Ness. Other current members include Jonny "2 Bags" Wickersham on rhythm guitar, Brent Harding on bass guitar and David Hidalgo Jr. on drums. Current touring members include David Kalish on keyboards and the Hammond organ. Former members include Frank Agnew, Rick Agnew, Casey Royer, Tom Corvin, Dennis Danell, John "Carrot" Stevenson, Brent Liles, Derek O'Brien, John Maurer, Bob Stubbs, Christopher Reece, Randy Carr, Chuck Biscuits, Charlie "Chalo" Quintana, Matt Freeman and Adam "Atom" Willard.
Where did the name Social Distortion come from?
The name Social Distortion came about after a distortion pedal that Casey Royer had given Mike Ness when they first got started since at the time Ness was such a bad guitar player.
What other bands are similar to Social Distortion
If you like Social Distortion, be sure to check out Violent Femmes, Green Day, and Bad Religion.
Back to Top