We didn't find any Events nearby, but here's what's happening in other cities.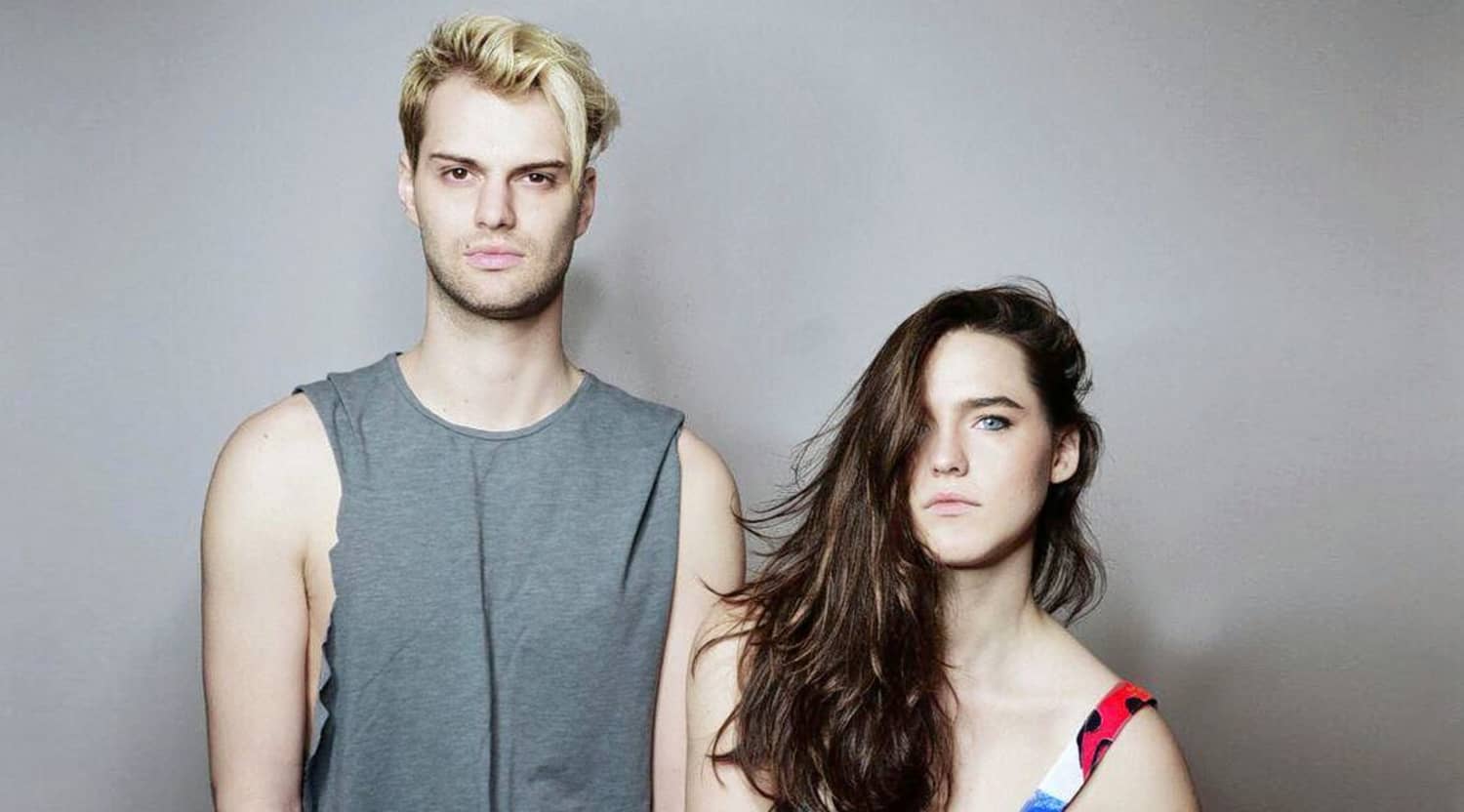 Rovi
Sofi Tukker Tickets
Sofi Tukker Tickets
With a unique sound and songs often sung in Portuguese, Sofi Tukker keeps its fans on their feet and dancing along. Its high energy sets, live vocals and live guitar along with colorful, creative clothing is both a feast for the eyes and the ears. Sofi Tukker creates one-of-a-kind music, keeping its sound light, playful and intellectual.
Intellectual EDM
The New York-based duo traces its roots back to 2014 at Brown University in Rhode Island. Sophie Hawley-Weld and Tucker Halpern credit their education with opening their eyes to a wide variety of people and providing an atmosphere that both inspires and supports intellectual curiosity. The duo met at Brown University when Sophie was performing acoustic bossa nova jazz in the same place where Tucker was DJing. Sofi Tukker's first release EP, Soft Animals, was titled after "Wild Geese," a poem written by Pulitzer Prize-winner Mary Oliver. The line in the poem is "You only have to let the soft animal of your body love what it loves." Sophie and Tucker have been living that concept and making music that allows them to explore both their creative and intellectual aspects while giving their audience solid sounds to keep them moving.
Where can I buy Sofi Tukker tickets?
You can grab your Sofi Tukker tickets at StubHub, the largest online ticket marketplace in the world. When you buy your tickets at stubhub.com, you also get the FanProtect guarantee.
Who are the members of Sofi Tukker?
Sofi Tukker is a duo consisting of Sophie Hawley-Weld as the lead singer and guitarist and Tucker Halpern providing vocals as well. Its music is written together with Sophie's knowledge of Portuguese and Tucker's experience in a computer music program as well as additional how-to videos on YouTube.
What is a typical setlist for a Sofi Tukker concert?
A typical Sofi Tukker concert setlist is between 10 and 15 songs. You may hear songs such as "Best Friend," "Swing," "Drinkee," "Energia," "Batshit," Awoo," "Matadora" and "emergency."
Does Sofi Tukker play at any festivals?
Sofi Tukker has performed at several music festivals around the world, including the Osheaga Festival Musique et Arts in Montreal, the Elements Music & Art Festival in Pennsylvania, the Electric Castle Festival in Romania, SXSW and Coachella.
How did Sofi Tukker decide to sing some of its songs in Portuguese?
Sophie Hawley-Weld loved the Portuguese language and had the opportunity to study it while at Brown University. She believed the language was sexy and sounded beautiful in music, so she spent time in Brazil to meet and work with Brazilian poets. Today, when Sofi Tukker writes music, the duo either comes up with a sound then matches a Brazilian poem to it or selects a poem and begins creating a melody around it. The lyrics to "Energia" and "Drinkee" were written by Brazilian poet Chacal. The lyrics to "Johny" are an adaptation of a Paulo Leminski poem.
Has Sofi Tukker won any awards?
Sofi Tukker has received two Grammy nominations. In 2017, the duo received a nomination for Best Dance Recording for "Drinkee," and its 2019 album, Treehouse, was nominated for Best Dance/Electronic Album.
Where have I heard Sofi Tukker's music?
Three of the band's songs were selected by Apple as part of its promotions. "Best Friend" was featured in commercials for the launch of Apple's iPhone X. "Drinkee" was part of 2015's Apple Watch advertisements, and Apple used "Batshit" in its iPhone 8's "Red" commercial. "Best Friend" was also used in the movie Ocean's 8.
Which artist is similar to Sofi Tukker?
If you enjoy Sofi Tukker's music, you may also enjoy listening to Jain, Alice Merton, Kungs, Dragonette and Twenty One Pilots.
Back to Top
Epic events and incredible deals straight to your inbox.