SOMETHING ROTTEN BOSTON
Something Rotten Boston Tickets
We didn't find anything nearby, but here's what's happening in other cities.
There aren't any events on the horizon right now.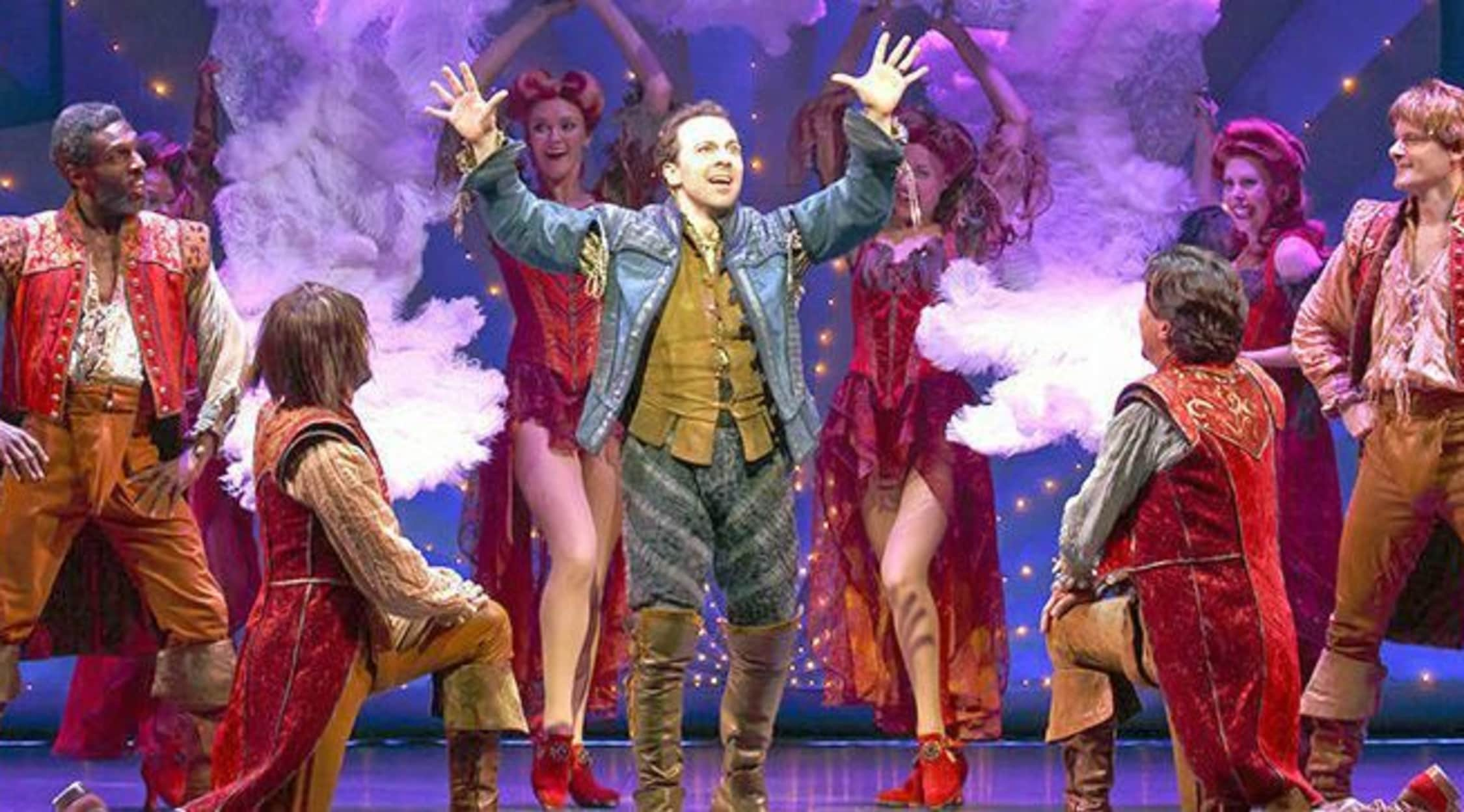 Something Rotten
Something Rotten Boston Tickets
Something Rotten Boston Tickets
Something Rotten is named after a line in one of Shakespeare's most famous plays. In Hamlet, the viewer is told that something's rotten in the state of Denmark. In Something Rotten, the audience is transported back to the theater world in England in the early 1600s. It's Shakespeare's time to shine. However, Shakespeare isn't a main character in Something Rotten. Instead, the focus is on his rivals: the Bottom brothers. Nick and Nigel are both ambitious, but they can't beat Shakespeare when it comes to making engaging plays. Nick decides to consult the famed Nostradamus to get a line on what new trends will be in the theater. Unfortunately, Nostradamus sees a little too far into the future. He gives the brothers the idea for the first musical, centuries before anyone is ready for it.
Riffing on the Bard
In Something Rotten, it's clear that the writing team had a lot of fun. It shows on stage. There are plenty of references to the world of theater and to famous plays. Everything from Hamlet to West Side Story is ripe for parody in this show. The costuming and the set design also hearken back to an earlier era in the world of theater. Overall, Something Rotten is known for its upbeat, high-energy performances and low-stakes, funny storyline. There's no joke left unturned in this play. There are more than enough puns, visual gags and references to pop culture to go around. This show ran on Broadway for years, and now it's touring North America.
Where can I buy Something Rotten Boston tickets?
Something Rotten tickets are available at StubHub. StubHub's a global ticket marketplace, which means it's the source for every city this show is stopping in.
Where was Something Rotten Boston performed?
Something Rotten ran at Boston Opera House in 2017. This was actually the first stop for the show as it began its first national show. The Boston Opera House opened in 1928 and has been renovated several times since then. This popular show has also enjoyed a run at the Cape Rep Theatre in nearby Brewster, Mass., in 2019.
What can I expect from Something Rotten Boston?
Something Rotten is a great light musical comedy adventure. It features engaging songs like "Welcome to the Renaissance" and "Hard to be the Bard." The song "A Musical" helpfully defines what a musical is and plays with many theater tropes. This show is a great fit for anyone who loves theater. It offers insight into the rivalries between writers and has great intertextual references to other shows. Something Rotten includes traditional show tunes, elements of rock and roll and a show within a show in the second act.
How long is a Something Rotten Boston performance?
Something Rotten is a full-length musical comedy show. It has a running time of about two hours and 20 minutes. The show includes one intermission.
Is Something Rotten appropriate for children?
Something Rotten includes jokes that hint at sex and has a long running time. It's suitable for older children ages 10 and up.
What awards has Something Rotten won?
Something Rotten was nominated for 10 Tony awards, including Best Musical. The show took one award home for Best Performance by an Actor in a Featured Role. The creative team turned Something Rotten's loss for Best Musical into a marketing campaign. That loss was a blessing in disguise: a perfect fit for a show about talented, funny playwrights overshadowed by Shakespeare.
What shows are similar to Something Rotten?
As a comedy musical with lots of humor about the theater world, Something Rotten has a lot in common with The Producers. The show also shares similarities with popular light comedies in recent years, like Spamalot and The Drowsy Chaperone.
Back to Top
Epic events and incredible deals straight to your inbox.