SOMETHING ROTTEN FORT WORTH
Something Rotten Fort Worth
Something Rotten Fort Worth Tickets
We didn't find anything nearby, but here's what's happening in other cities.
There aren't any events on the horizon right now.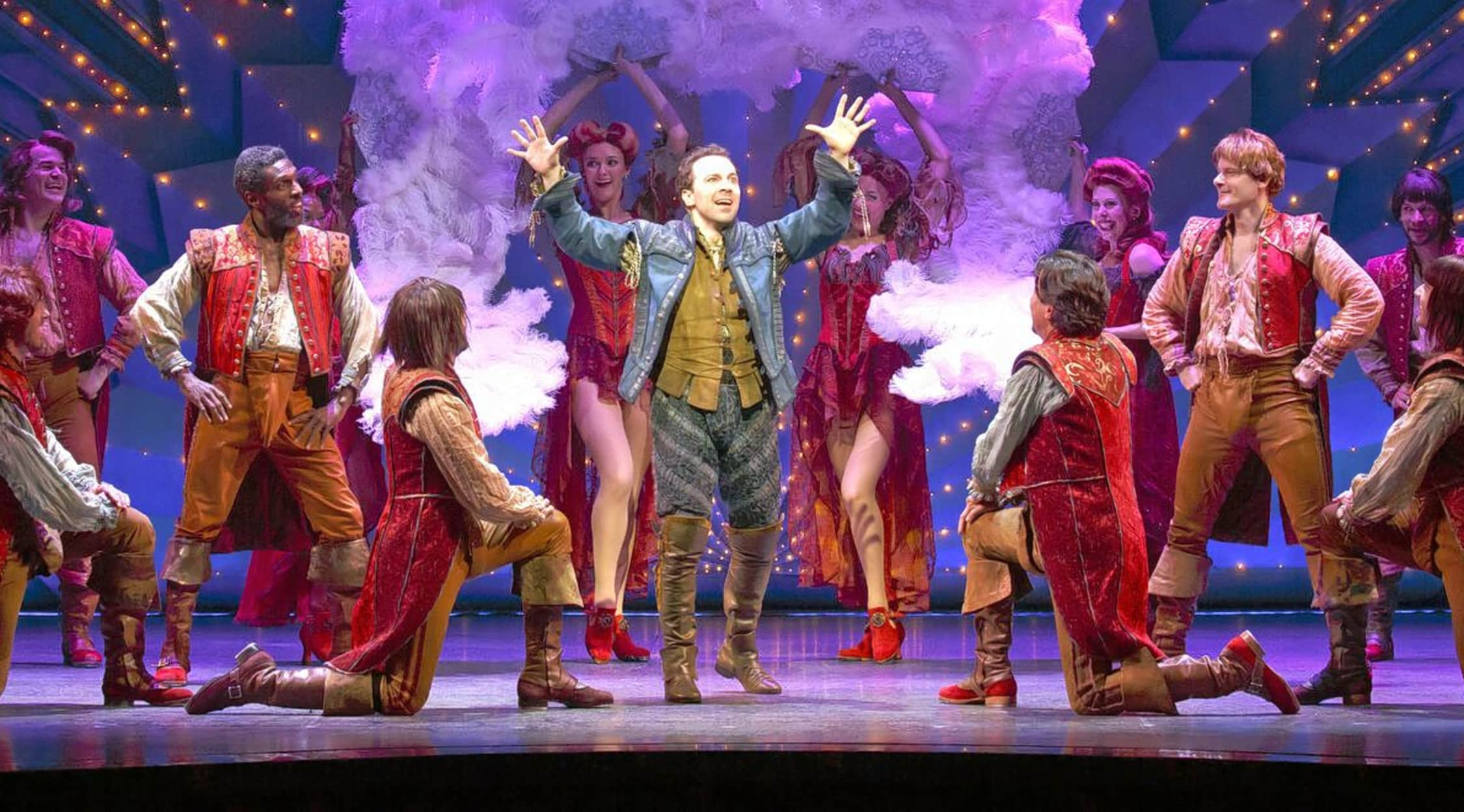 Something Rotten Fort Worth Tickets
Something Rotten Fort Worth tickets
Zany, energetic and outrageously funny, Something Rotten Fort Worth reimagines life during the Shakespearian era. The musical provides a fresh take on topics examined regularly in the theater world: the origin of William Shakespeare's greatest hits.
Karey Kirkpatrick contributed to both the lyrics and the book for Something Rotten. He was assisted by Wayne Kirkpatrick on the music and lyrics, and by John O'Farrell on the book.
Something Rotten Fort Worth inspiration
Brothers Karey and Wayne Kirkpatrick explored the idea of a musical about a very different set of brothers years before the Something Rotten tour received extensive acclaim. They were intrigued by the concept of a Shakespeare-era London that defied today's stereotypes, and instead, looked more like Broadway during the 1930s. The Kirkpatrick brothers wondered what it would be like to live under the shadow of a hugely influential figure such as William Shakespeare. That question formed the basis for Something Rotten Fort Worth.
Something Rotten Fort Worth storyline
Something Rotten Fort Worth follows two brothers: Nick and Nigel Bottom. They run a theater troupe together and look forward to opening the play Richard II. Meanwhile, William Shakespeare has high hopes for Romeo and Juliet, or, at least, that's what the Bottom brothers assume. They later learn that Shakespeare intends to release Richard III, which would put their production in peril.
Forced to come up with a different idea, Nick seeks inspiration from a soothsayer, who comes up with the idea of a show featuring spontaneous displays of song and dance - a musical. In an odd turn of events, the brothers attempt to steal an idea from Shakespeare that he has not yet actually developed. Odder still, one of the brothers actually conceives the idea for Hamlet on his own but accidentally reveals it to Shakespeare. Despite this, Shakespeare sues the Bottoms, who are eventually exiled to America.
Something Rotten Fort Worth live experience
Audiences of all ages can find something to love in Something Rotten Fort Worth. The production draws upon classic theater tropes, while also featuring several cleverly integrated modern references. Colorful costumes add greatly to the production value, but ultimately, the main attraction is the music. The Kirkpatrick brothers have a knack for developing catchy tunes, as is evident the first time the cast breaks out in song.
Something Rotten national tour
Something Rotten opened on Broadway and then launched a national tour, reaching the Boston Opera House, the Ahmanson in Los Angeles, and several other venues.
Similar to Something Rotten Fort Worth
Anybody with Something Rotten Fort Worth tickets will surely want to revisit Shakespeare's funniest moments at A Midsummer's Night Dream or Comedy of Errors. Fans may also appreciate West Side Story, which re-imagines Romeo and Juliet.
Back to Top