SOMETHING ROTTEN PHILADELPHIA
Something Rotten Philadelphia
Something Rotten Philadelphia Tickets
We didn't find anything nearby, but here's what's happening in other cities.
There aren't any events on the horizon right now.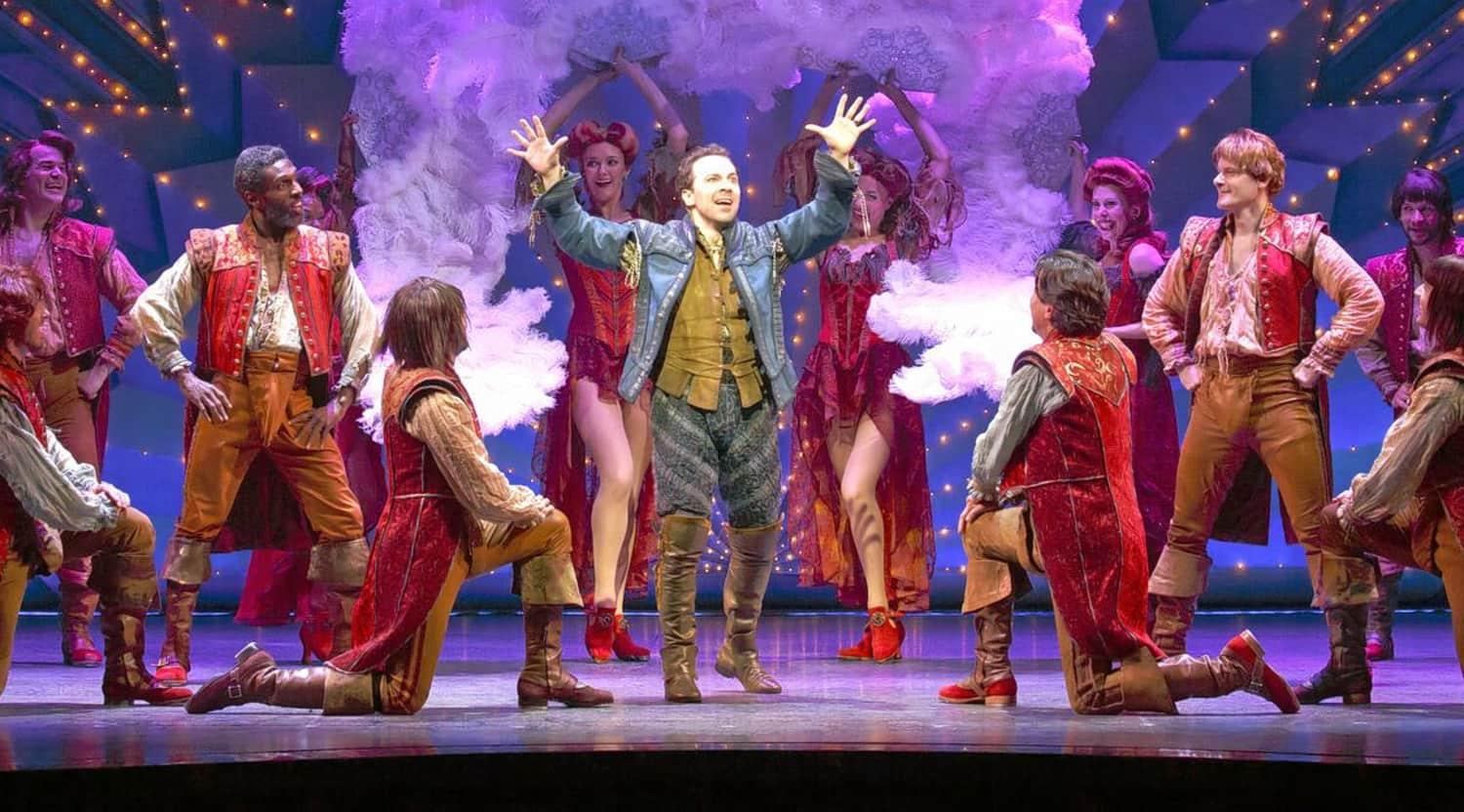 Something Rotten Philadelphia Tickets
Something Rotten Philadelphia Tickets
Something Rotten is a lighthearted musical that transports audiences back in time to early modern England.The storyline involves a pair of brothers writing plays at the same time as a much more famous man, William Shakespeare. Nick and Nigel Bottom are frustrated by Shakespeare's incredible fame and jealously guard their ideas from him. Eventually, they employ a fortune teller to try and find a way to best him.This leads to the Bottom brothers more or less inventing the concept of musical theater. Something Rotten is a creative and crowd-pleasing show and ran for 742 performances on Broadway.[8] A national tour, to cities like Boston and Philadelphia, started almost immediately afterwards.
Welcome to the Renaissance
Something Rotten is a silly musical comedy, in much the same vein as shows like Spamalot and Young Frankenstein. This is a show that has broad appeal for lots of audiences. Something Rotten takes pleasure in jokes and cultural references. There are plenty of puns and visual gags to go around. Something Rotten borrows its title from one of the more famous lines in Shakespeare's Hamlet. The Bottom brothers at the heart of the play are talented, funny playwrights who compete for attention with Shakespeare while he's at the height of his powers. Something Rotten pokes a lot of good-natured fun at the most famous English-language playwright in history and his image. Seeing their rival treated like a rock star gets the Bottom brothers riled up. They are determined to find a big way to get noticed in the theater world. After a push from Nostradamus, the brothers write and unleash a full-blown musical on a time and place that isn't quite ready for one. Nostradamus has seen too far into the future, and they're a little too far ahead of the curve for their own good.
Where can I buy Something Rotten Philadelphia tickets?
StubHub is the place to find Something Rotten Philadelphia tickets. As the world's biggest ticket marketplace, StubHub's got the hookup for all the cities Something Rotten is visiting on tour.
Where was Something Rotten Philadelphia staged?
Something Rotten played at the Merriam Theater at the Kimmel Center in Philadelphia from February through March 2018. The Merriam is a proscenium theater and has a long history of live theater performances dating to 1918. It seats 1,840 people. The Kimmel Center opened to the public in 2001 and has hosted many concerts and touring musicals since then.
What are some highlights from Something Rotten?
Highlights from Something Rotten include the opening number, "Welcome to the Renaissance," which helps set the silly, upbeat tone for the show. The show overall is rewarding for anyone who loves musical theater. There are references to shows like The Music Man, West Side Story and Les Miserables throughout.
How long is Something Rotten?
Something Rotten is a full-length Broadway musical. The show is 2 hours and 35 minutes long and includes a 20-minute intermission.
Is Something Rotten suitable for children?
Given the long running time and subject matter, Something Rotten is a good choice for older children aged eight and above. This is a good show for families as it contains jokes that work on many levels.
What awards has Something Rotten won?
In 2015, Something Rotten was nominated for ten Tony Awards including Best Musical. The show took just one Tony home. The creative team took their loss of Best Musical in stride, listing other losers in the category on their social media pages. They noted that even without the Best Musical win, they were in awfully good company.
What shows are similar to Something Rotten?
Something Rotten shares a lot of similarities with irreverent comic musicals like The Book of Mormon and The Producers.
Back to Top
Epic events and incredible deals straight to your inbox.