There aren't any Events on the horizon right now.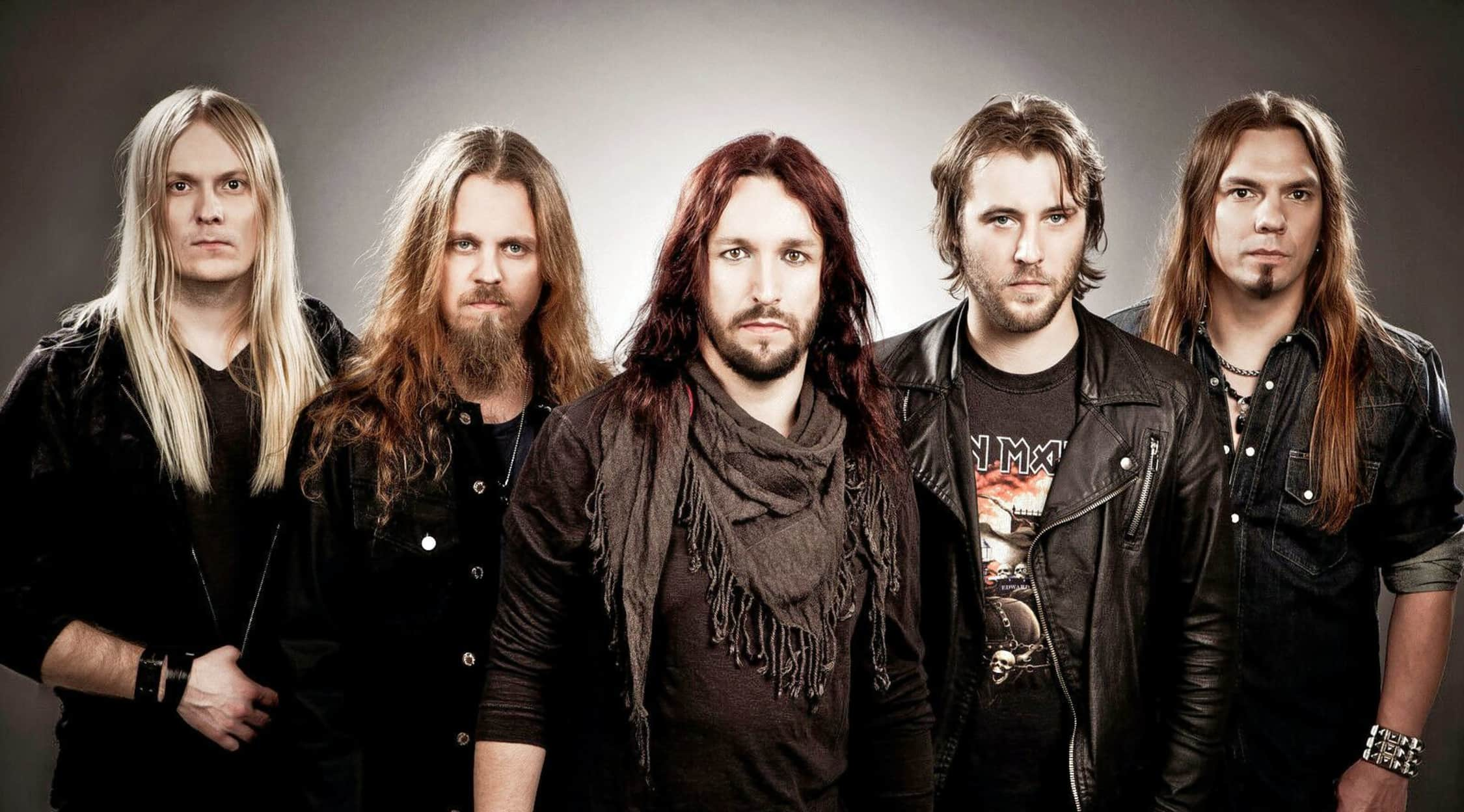 Rovi
Sonata Arctica Tickets
Sonata Arctica Concert Schedule
Heavy metal is no stranger to Finland, which has produced major metal bands like Nightwish, Before the Dawn, Sentenced, and Lordi. Arguably one of the greatest Finnish bands is Sonata Arctica, which has become one of the biggest power metal bands in the entire world. Hailing from the Finnish town of Kemi, Sonata Arctica has spread its music to all four corners of the earth and has quickly risen in the ranks as one of the biggest bands in metal, also earning the reputation for one of the wildest and most energetic live performers in music.
No matter where they play, whether in their home country of Finland or at a venue in Cleveland, Sonata Arctica knows how to put on a mind-blowing performance. Through their extensive touring all over the world, Sonata Arctica has garnered a massive and very loyal fan base, and each of their shows is more exciting than the last thanks to the caliber of their fans.
So if you are a metal fan, seeing the acclaimed Sonata Arctica perform live in concert is an absolute must. Few metal bands can put on a show quite like Sonata Arctica does, and you certainly don't want to miss out on seeing them at one of their upcoming shows! Secure your tickets to one of Sonata Arctica's highly anticipated shows by heading to StubHub right away! Thanks to StubHub, your tickets to the hottest metal concerts of the year are just a few simple clicks away, so what are you waiting for? Grab your Sonata Arctica tickets right away!
Sonata Arctica Background
Sonata Arctica was founded in 1995 by Marko Paasikoski, Tommy Portimo, and Jani Lilmatainen, first going by the name Tricky Beans. Soon, the band brought on two more members, Tony Kakko and Pentti Peura, completing the original lineup of Tricky Beans. When the group first started practicing together, their sound was vastly different from the powerhouse metal sounds that their fans are used to. Eventually the group moved closer to metal, focusing on strong keyboard melodies and impeccable falsetto and tenor vocals.
The band changed their name to Sonata Arctica in the late 1990s and sent out a demo to Spinefarm Records. Spinefarm liked the band's sound so much that they signed them without hesitation, and Sonata Arctica started working on new music to release on the label. Their debut single "Unopened" was released in 1999 in Finland, and it quickly skyrocketed to Finland's Top 20 sales chart, and Sonata Arctica started generating significant buzz not just in their home country, but also all over the world.
In 2000, Sonata Arctica embarked on tour to open for Stratovarius on their European tour, which helped the group gain countless new fans all over Europe. Their momentum continued to grow with each new performance, and before they knew it, they had become one of the best known bands in heavy metal. Throughout the next decade, Sonata Arctica played at some of the biggest venues in the world, and their ever-growing fan base is a reflection of the band's incredible talent and fantastic heavy metal tunes. Now you have the chance to Sonata Arctica perform live by grabbing your tickets on StubHub today! Act quickly, though, since this international metal sensation is used to playing to sold out crowds wherever they go, and these tickets are bound to sell out fast!
Biggest Hits
Since singing a major label deal, Sonata Arctica has released eight studio albums, four EPs, and 17 singles. Almost all of their albums have been certified gold in Finland, and some of their most popular singles include "Don't Say a Word", "Paid In Full", "Replica 2006", "Victoria's Secret", and "Unopened". Even though Sonata Arctica is a Finnish band through and through, they have transformed into international sensations over the past several years, and they will undoubtedly continue to be one of the biggest power metal bands in the world!
Trivia
Tony Kakko, the lead singer of Sonata Arctica, credits Queen as his biggest musical influence.
The Experience
When you attend a heavy metal concert, you should feel the music all the way down to your bones, which is exactly what happens when Sonata Arctica takes the stage. This Finnish heavy metal band puts on such a knockout show that their audience is left breathless time after time. If you are a heavy metal fan, there is no better concert to attend this year than a Sonata Arctica concert. With such a phenomenal repertoire of heavy metal anthems, Sonata Arctica is without a doubt one of the biggest bands in metal. Don't miss out on seeing Sonata Arctica perform live and grab your tickets on StubHub today!
Back to Top