SONIC BOOM MUSIC FESTIVAL
We didn't find anything nearby, but here's what's happening in other cities.
There aren't any events on the horizon right now.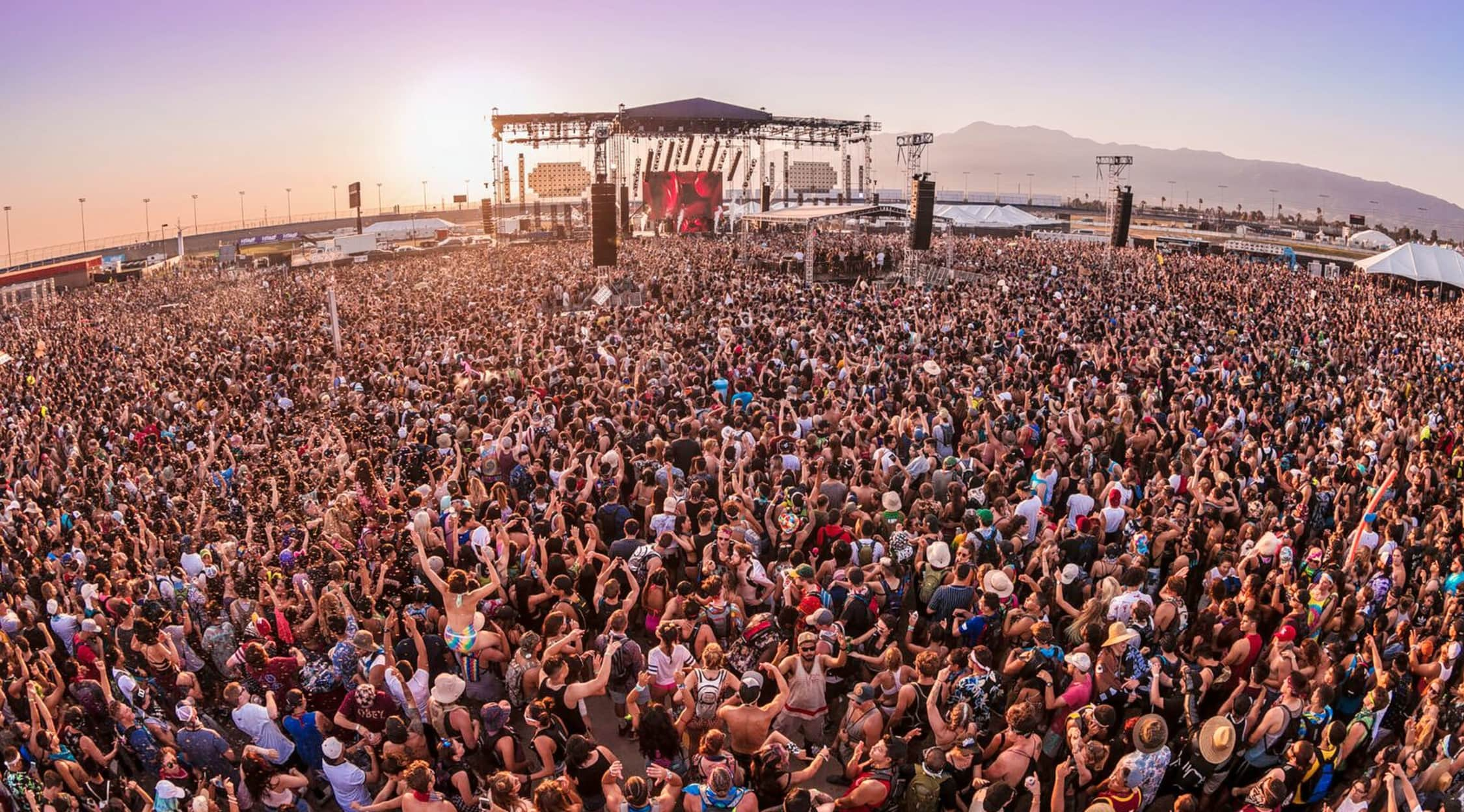 Alive Coverage
Sonic Boom Music Festival Tickets
Sonic Boom Music Festival Schedule
Summer is here and that means it is music festival season, and there is arguably no more exciting music festival for lovers of hard rock and alternative rock than Edmonton, Alberta's Sonic Boom Music Festival. Year after year the organizers of Sonic Boom Music Festival continue to impress by booking the hardest rocking bands on the planet to entertain the people of Alberta. The festival was an immediate hit following its debut and now, years later, it is bigger and better than ever. Sonic Boom Music Festival is a festival that can attract the biggest names in had rock and heavy metal to perform on its stages for music lovers who have come to Edmonton from all over the country. Of course, Sonic Boom Music Festival was a massive success right from the start and is now a two day festival that sells out well in advance and is one of the most popular music festivals in the country. While tickets sell out quickly, StubHub is here to allow you access to Sonic Boom Music Festival tickets right up to the day of the show.
This year's Sonic Boom Music Festival will take place from September 5th through the 6th at Edmonton Expo Centre in Northlands in Edmonton, Alberta. The lineup is always impressive but this year's is possibly the best yet, featuring performances by TV on the Radio, Robert DeLonge, Ellie Goulding, Hozier, K-OS, Eagles of Death Metal, Alex is on Fire, Tenacious D, and many more. If you are planning on attending only one major music festival this year, be sure to make it the Sonic Boom Music Festival.
The Event
Sonic Boom Music Festival tickets are available now, so no matter whether you're attending one day or all of them you are sure to have a ball when you attend the Sonic Boom Music Festival in Edmonton! Sonic Boom Music Festival is a four day party in the center of Edmonton that features the biggest and best bands of the day performing in an unbelievable atmosphere. Mark your calendar now for Sonic Boom Music Festival and start making the necessary arrangements to be in Edmonton in September. Tickets to this big event won't be available for long, so get them while you still can and enjoy the show! Festival tickets are some of the most coveted entertainment tickets of all and tickets to attend an upcoming Sonic Boom Music Festival are sure to go fast, so don't hesitate another second! If you are not sure whether you will want to attend every day of the event, you can also choose a one day or two day and spend some extra time exploring the rest of Edmonton. Get tickets now to the Sonic Boom Music Festival and hear some of today's biggest artists perform live onstage!
Breakthrough Event
The first Sonic Boom Music Festival was held a few years ago as a one day festival and featured many of the top acts of the day. After experiencing such success during the first few years of the festival, the organizers decided to expand the festival to two days to accommodate the constantly growing demand for tickets as well as the big name artists who are now more than happy to perform at one of the top music festivals of the summer. Past performers have included the likes of Blink 182, Passion Pit, Weezer, and more. It seems every year the Sonic Boom Music Festival lineup gets bigger and better, and this year is already shaping up to be the best festival yet. Over the course of the two day event, many of the biggest names in the music biz will be hitting the stage at the Sonic Boom Music Festival, but exciting up and coming bands will also be showing off their stuff at one of the event's multiple stages, and this is something you certainly do not want to miss.
The Experience
Once you enter Edmonton Expo Centre at Northlands for the Sonic Boom Music Festival you are immediately aware that you have entered a special event. From the picturesque views and the beautiful green areas to the to the excited concert goers and enthusiastic musicians thrilled to be part of such a magical weekend it is clear early on that this will be one of the best concerts you have ever attended. The sound system and the unbelievable light shows put on are world class and will have you believing you have been transported into another universe, away from all of your daily concerns and able to fully focusing on partying and dancing the night away with your best friends and tens of thousands of other music lovers. Music festivals are always a great time and filled with numerous acts you might not otherwise get to see live, which is part of the fun. You never know which performers will steal the show and surprise you as being one of the highlights.
Trivia
Edmonton hosts so many annual festivals like the Sonic Boom Music Festival that it has acquired the nickname Festival City.
Back to Top