We didn't find any Events nearby, but here's what's happening in other cities.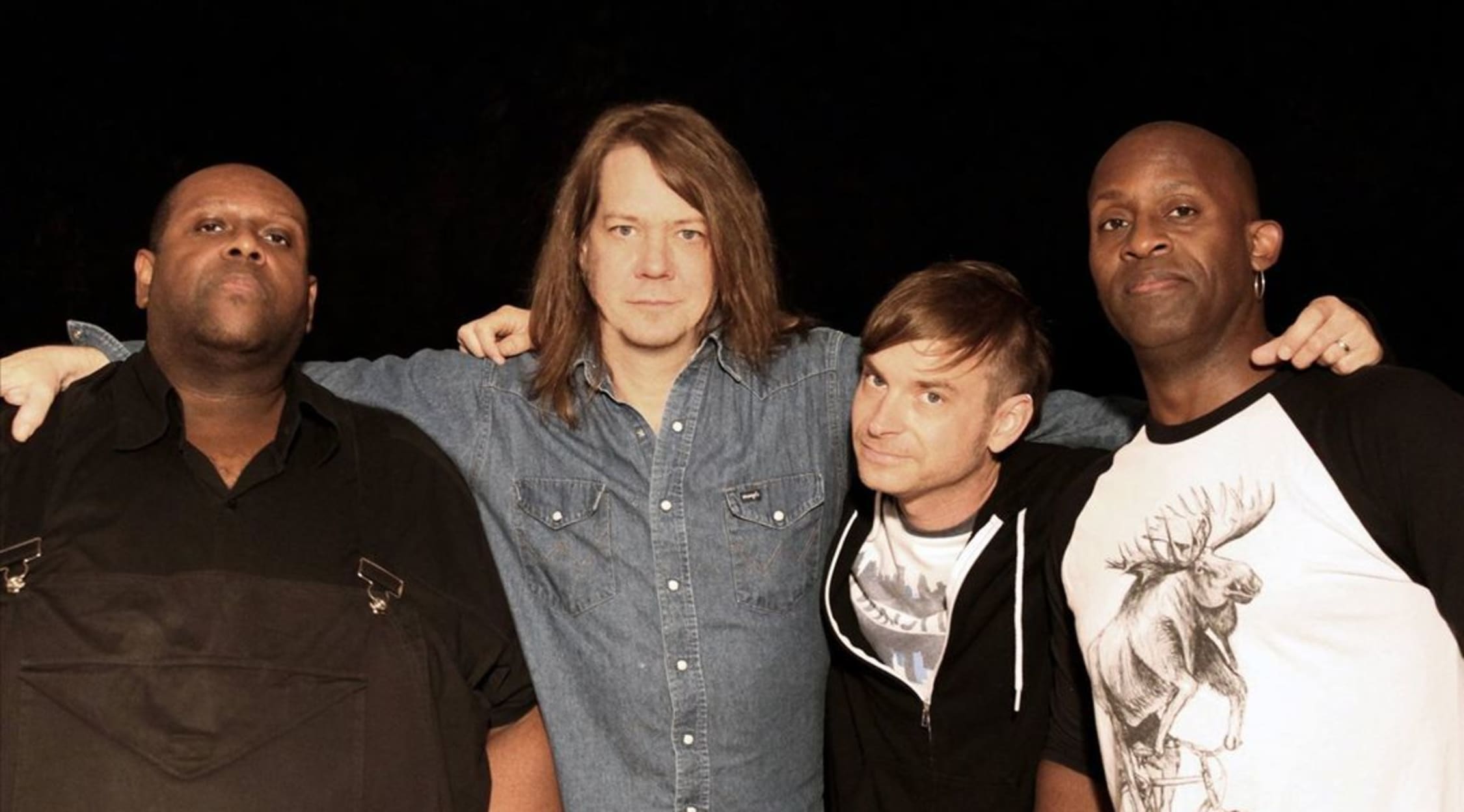 Rovi
Soul Asylum Tickets
Soul Asylum Concert Schedule
Alternative rock fans worldwide love Soul Asylum for massive hits like "Runaway Train" and "Misery" which have become classics over the decades. Since forming in 1981, Soul Asylum has proven to be one of the best and most enduring acts in alternative rock, and now you just might be able to catch them live in concert. That's right—Soul Asylum is gearing up for another knockout round of shows, and you could score a spot in the audience at one of their upcoming concerts by relying on StubHub for your concert ticket needs. In just a few simple clicks on your computer, you could lock down your Soul Asylum tickets thanks to StubHub, which means you could be well on your way to belting out "Runaway Train" as it is performed live in concert!
In the upcoming months, Soul Asylum will be performing at some of the best venues in North America, and alternative rock fans are already clamoring for tickets. This famed alt-rock outfit will be taking the stage in cities like Denver, Harrisburg, Millville, Dallas, Houston, Dayton, and more! These shows are sure to be some of the most buzzed about alternative rock shows of the season, and you could score your tickets right here on StubHub today! Simply check out StubHub's ticket selection and get ready for an unforgettable Soul Asylum concert!
Soul Asylum Background
Soul Asylum was formed in 1981, and in just a few short years this alternative rock band became one of the most talked about new bands on the music scene. In 1984, Soul Asylum released their debut album, Say What You Will, Clarence…Karl Sold the Truck. This debut album paved the way for a long, illustrious career for this alternative rock troupe, which gained significant momentum in the late '80s and early '90s. After years of achieving underground success and recognition for their alt-rock music, Soul Asylum finally began breaking onto the mainstream scene in the early '90s. With a new major label deal with Columbia Records, Soul Asylum was well on their way to becoming a major force on the mainstream rock scene. Their 1992 album, Grave Dancers Union, soared high up on music charts worldwide and quickly became their commercial breakout release. From then on, Soul Asylum simply couldn't be stopped. They continued cranking out one catchy alternative rock hit after another, and fans flooded into music venues and arenas worldwide to catch Soul Asylum in action.
In 1994, Soul Asylum's hit track "Runaway Train" took home the Grammy Award for Best Rock Song, and is arguably the band's best known hit to date. Of course, Soul Asylum's repertoire is chock full of popular alternative rock hits, which is why so many music fans continue to flock to Soul Asylum concerts all over the world! No matter where Soul Asylum takes the stage, you can always count on this beloved alternative rock band to put on a stellar live show, which is exactly what they have been doing since the '80s. Now, however, Soul Asylum is a well-known rock band that consistently sells out venues no matter where they perform, which is why it's important for you to lock down your Soul Asylum concert tickets here on StubHub as soon as possible! You can bet that these in-demand rock show tickets will sell out fast, so don't be caught without yours—snag your Soul Asylum concert tickets on StubHub today!
Greatest Hits
Over the decades, Soul Asylum has remained one of the most consistent bands in alternative rock. They have released 10 studio albums to date, including several platinum and multi-platinum selling albums. In addition, several of their singles have since become known as alternative rock classics, such as hits like "Little Too Clean," "Easy Street," "Black Gold," "Runaway Train," "Without a Trace," "Veil of Tears," and "Cartoon." Now you have the opportunity to catch this famed alternative rock band in concert, and it's definitely a show you won't want to miss! Fortunately, you don't have to miss an upcoming Soul Asylum show in your neck of the woods, because StubHub can help you lock down these in-demand rock show tickets in just a few quick clicks on your computer!
Trivia
Soul Asylum's most successful album to date remains Grave Dancers Union (1992), which has been certified triple platinum in the US.
The Experience
No alternative rock fan can deny the fact that Soul Asylum has an incredible repertoire, which is why so many of their concerts attract massive crowds year after year. Since emerging onto the rock scene in the early '80s, Soul Asylum has continued to impress fans and critics alike all over the world, and now you just might be able to snag a spot in the audience at an upcoming Soul Asylum concert! Simply lock down your Soul Asylum concert tickets here on StubHub before it's too late!
Back to Top
Epic events and incredible deals straight to your inbox.