There aren't any Events on the horizon right now.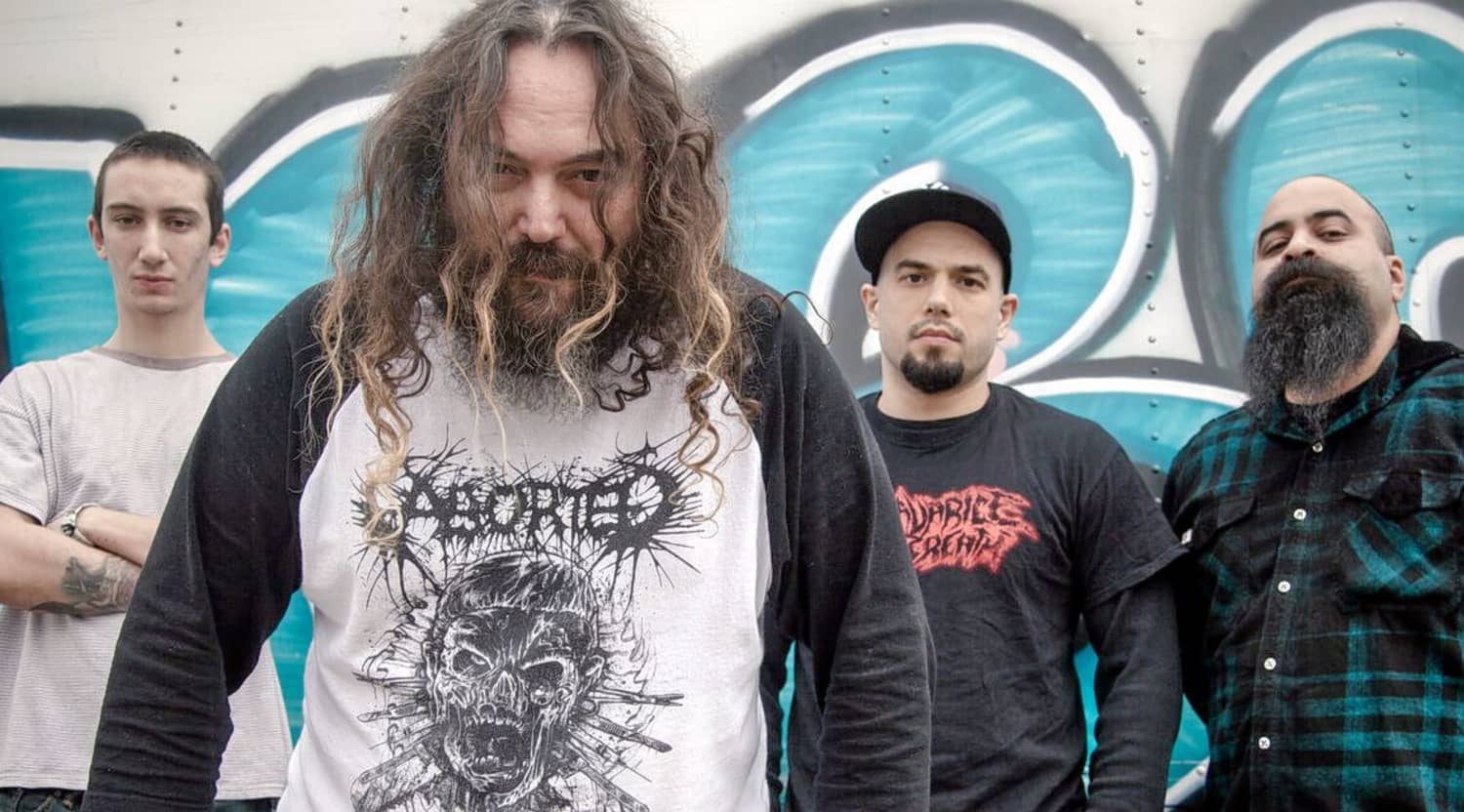 Rovi
Soulfly Tickets
Soulfly Concert Schedule
For anyone looking for a night out of amazing metal music, Soulfly definitely has you covered, as this acclaimed metal band has been making the rounds and delivering all kinds of amazing performances along the way. More than many other genres, seeing heavy live will simply take the whole experience of the band to a completely different level, particularly when you're talking about a unique and talented band like Soulfly that has been around rocking the stage for nearly a couple of decades at this point. Since first forming in 1997, this is a band that has steadily gained more and more influence on the metal music scene, and these days their concerts tend to draw in fans from all over the country thanks to their established popularity.
And you can definitely count on Soulfly traveling all over too, as this is a band that gets around and knows how to connect with a live audience no matter where they take to the stage. You might find them at the Ottobar in Baltimore, a venue like Scout Bar in Houston, the Culture Room in Fort Lauderdale or somewhere else entirely, making this one of those metal bands that you definitely will want to keep your eye on. Once you're there watching Soulfly take the show to a completely different level that has the buzz of the crowd turning into more of a roar, it won't take much to get lost in the excitement.
Soulfly Background
Originally from Phoenix, Arizona, Soulfly is a popular American heavy metal band that always seems to be setting up for one big show or another thanks to a wide-ranging tour that hits up venues in a variety of different states. Soulfly originally emerged in 1997 mostly as an underground metal band, but it didn't take long for them to find an audience that turned up in droves to hear their eclectic range of metal ballads. After Soulfly hit stores in 1998, follow-up album Primitive was soon rocketed up the charts all the way to 32 in the Billboard Top 200 just a couple of years later, putting them on the map in a very big way.
Though Soulfly has had a few changes over the years, they now hit the stage as a trio in the form of Marc Rizzo and the Cavalera Brothers, keeping the style intact and continuing to electrify audiences at every tour stop. Put it all together and Soulfly has an interesting blending of musical styles and the passion that makes metal music one of the most exciting to see live, as it's one of those genres in which fans are known to get swept up into the electricity and buzz of the crowd in a hurry. Now with nine different studio albums under their belt and a bevy of successful tours, Soulfly is now a mainstay of the metal scene and a band that you definitely need to see first-hand sooner or later if you love this genre.
Soulfly Greatest Hits
After it all got started with their self-titled album in 1998, albums like Primitive, 3, and Prophecy took Soulfly to the next level of popularity and started to make them a household name amongst heavy metal fans. Even with a few lineup shake-ups, Soulfly continued to put together albums right up until their most recent, Savages, which ranked on Top 100 charts all over the world. With an impressive list of tracks at this point, Soulfly could break out just about any song next, helping to keep fans glued to the stage whenever Soulfly digs through their extensive set of songs. Though it's always a good idea to pop on a Soulfly playlist at home too, seeing them take to the stage for a concert is the only way to truly appreciate their ability to bring down the house.
Soulfly Trivia
What was Soulfly's biggest hit album in Australia?
A country that definitely has a considerable fan following for Soulfly is Australia, where Soulfly's albums have largely been met with open arms. In 2008, Soulfly's album Conquer really struck a chord with Australian fans, launching it to 19 on the charts Down Under.
Soulfly Concert Experience
This is a band that has been all over the place by now and they've shown time and time again that they have a knack for giving audiences exactly what they're looking for – namely a rip-roaring night out featuring some of the most creative metal music you're going to find. And when your heart is pumping along with the beautifully dark music of Soulfly, you'll definitely be glad that you're not still sitting at home wondering what the atmosphere of the big concert is like. Metal fans are also known to kick the entire concert up a notch as well, giving you even more incentive to catch Soulfly whenever they're taking to a stage nearby.
Back to Top
Epic events and incredible deals straight to your inbox.