We didn't find any Events nearby, but here's what's happening in other cities.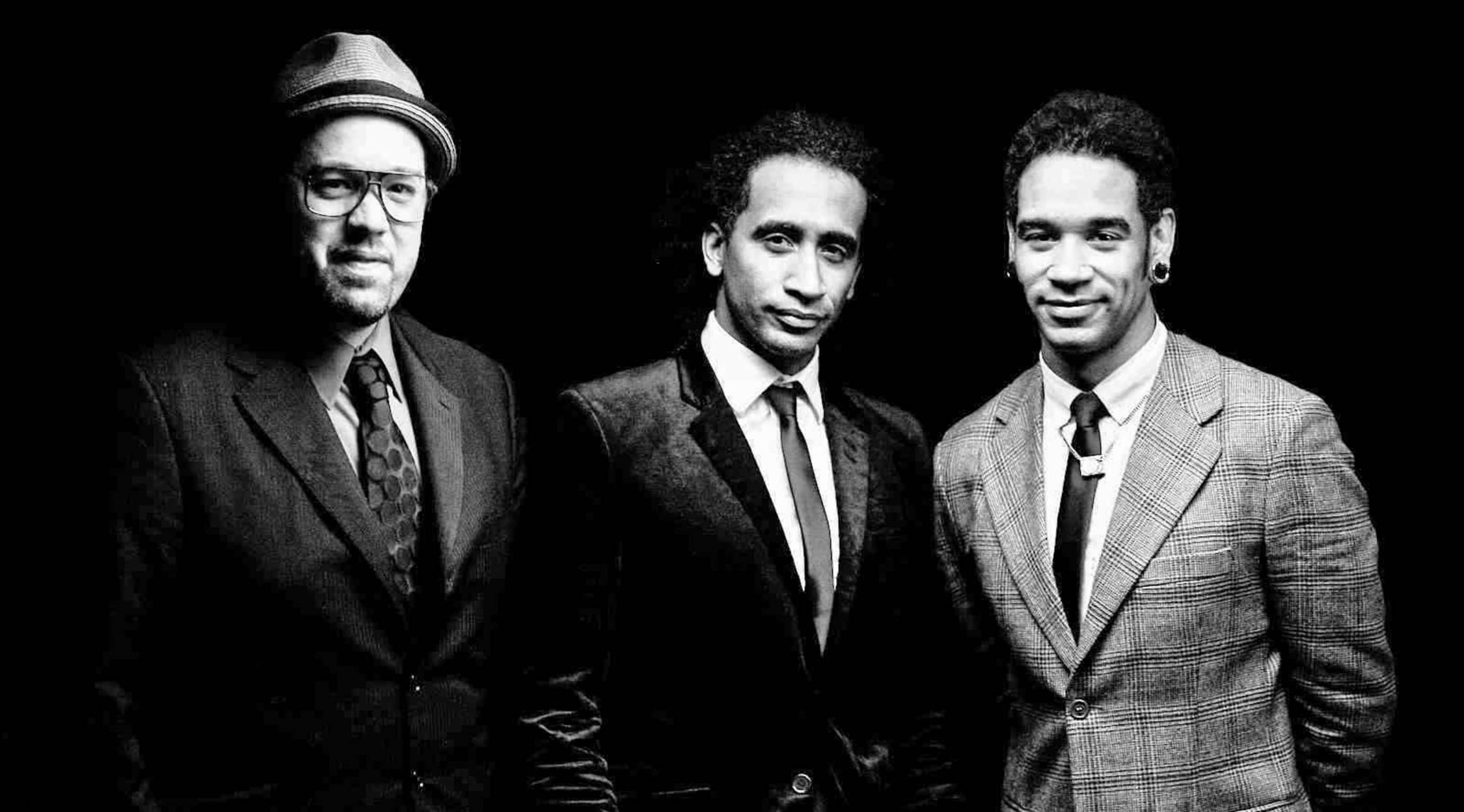 Rovi
Soulive Tickets
Soulive Schedule
For nearly two decades, Soulive has lit up hundreds of stages with their fantastic mix of hip-hop, folk and jazz music. This band colors way outside the lines when it comes to defining their genre. Parallel to their one-of-a-kind brand of music, Soulive has also worked with a diverse group of artists, who include: Sam Kininger, Joshua Redman, Dave Matthews, John Scofield, Chaka Khan, Maceo Parker, Susan Tedeschi, Fred Wesley, The Roots, Ivan Neville, Derek Trucks and more.
Billed as an energizing crowd-pleaser, Soulive is definitely a group that lives up to their name when it comes to their live performances. You can catch them at venues like the Higher Ground in Burlington, Vermont; Paradise Rock Club in Boston, Massachusetts; and Toads Place in New Haven, Connecticut. To stay on top of Soulive's complete concert schedule, make sure you sign up for event updates right here through StubHub. That way, you'll always be in the know when Soulive heads to a venue near you!
Soulive Background
The musical group, Soulive, first took shape in the spring of 1999. At the time, brothers Neal and Alan Evans, could be found jamming with other like-minded musical artists near their home in Woodstock, New York. Prior to Soulive, the brothers played with Moon Boot Lover. Additionally, Alan was a part of the Greyboy Allstars. Eventually, Eric Krasno joined the fold. Krasno was no stranger to music either, having founded Lettuce.
In their initial jam session they cut what turned out to be Soulive's first album, Get Down. The trio discovered that they gelled well together and decided to road-test their phenomenal music. On the road, they served as opening acts for artists like Robben Ford, John Schofield, Los Lobos, Maceo Parker and Derek Trucks. Gradually, Soulive established a loyal following of their own and hit the road by themselves. In 2000, they issued their sophomore album, Turn It Out. Turn It Out piqued the interest of Blue Note Records. Soulive inked a deal with the label that same year. Under their new label, Soulive issued Doin' Something (2001); Next (2002); and Soulive (2003). After several more album releases, the bandmates celebrated their tenth anniversary with Up Here. They then came out with Rubber Soulive, which offered a number of Beatles covers. Their latest album is Sparks, which pays homage to Melvin Sparks, a renowned soul-jazz guitarist.
Soulive Albums
Soulive's studio albums include: Get Down! (1999); Turn It Out (1999); Doin' Something (2001); Next (2002); Soulive (2003); Turn It Out Remixed (2003); Steady Groovin' (2005); Break Out (2005); No Place Like Soul (2007); Up Here (2009); Live in San Francisco (2009); Live at the Blue Note Tokyo (2010); Rubber Soulive (2010); and Spark (2012).
Soulive Trivia
Although they initially surfaced as a trio, Soulive has also collaborated with various horn sections. In the past, they've worked with trumpeter Rashawn Ross, saxophonist Sam Kininger, as well as saxophonist Ryan Zoidis.
Soulive Concert Experience
Expanding your horizons to include music outside of your comfort zone is a euphoric feeling that can only be trumped by the hunt to find new music that you may have never imagined enjoying before. Soulive will surely provide a dynamic live experience that you will not forget!
Soulive's live shows have been previously described as being energetic, as they engage the audience with their authentic brand of soul and jazz music. And, they are continuously in demand, playing high-profile festivals like the Newport Jazz Festival, Bonnaroo, Rochester International Jazz Festival and the Monterey Jazz Festival. They've also hit stages internationally, performing in Europe and Japan.
Judging by concert reviews, Soulive sure puts on a high-octane show! But, why not spice up your life by going to one of their lively, groove-based shows? It's easy to sit at home and listen to music on your computer or radio, but if Soulive delivers a show the way critics say, it is definitely worthwhile to check them out! Why waste a night sitting at home when you can be in the crowd, moving and grooving, experiencing the vibe firsthand? Grab a group of friends and treat yourself to a performance that will be sure to offer a night of excellent music. Soulive's concert is certain to create memories that will be etched in your mind for years to come.
What better time to step out onto the music scene than with the intriguing performance given by Soulive? Think you're ready to see them perform live? Book your tickets on StubHub's website today! StubHub provides the most up-to-date information on a plethora of bands, locations, venue details, seating and prices! StubHub is easy to navigate, and you will be able to book your tickets in no time! So, what are you waiting for? Go to StubHub now and pick up your tickets today!
Back to Top