We didn't find anything nearby, but here's what's happening in other cities.
There aren't any events on the horizon right now.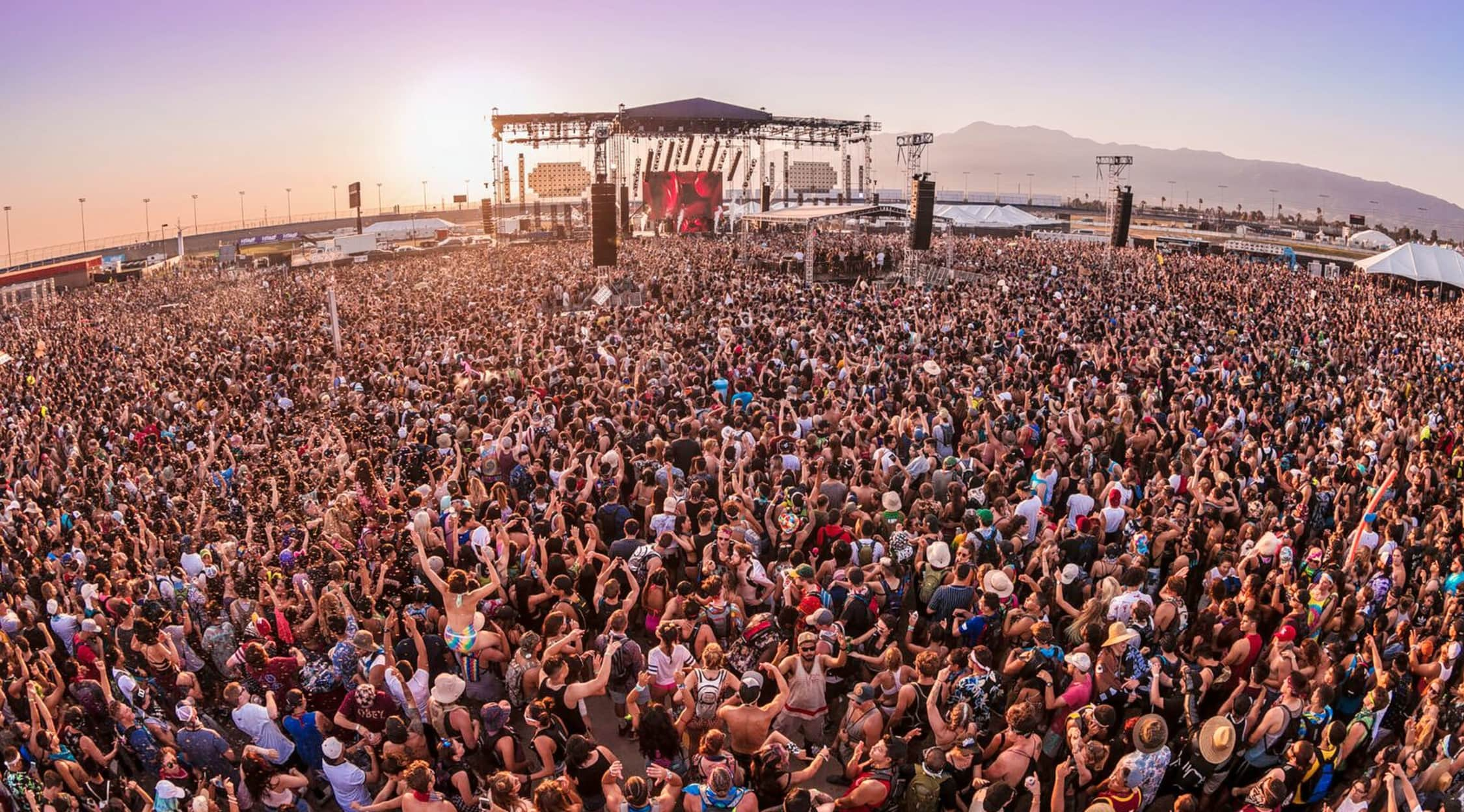 Alive Coverage
Sound Summit Tickets
Sound Summit Tickets
Sound Summit is the name for two separate and distinct music festivals: one in Australia and one in the United States. The Sound Summit, held since 2000 in Newcastle, New South Wales, Australia, is part conference, part festival. Contained within the larger This Is Not Art Festival, the event concentrates on new, unusual and experimental music. This Sound Summit was started by Sebastian Chan, Marcus Westbury and Kenny Sabir at the turn of the millennium and has grown thanks to the participation of artists in the Electrofringe Festival also taking place in Newcastle then. The US Sound Summit Festival has been held since 2015 at the Mountain Theater in Mount Tamalpais State Park (Mount Tam) in San Francisco, Calif.
Sound Summits - Domestic & International
The Australian Sound Summit not only features performances but also musician development workshops. These workshops explore audio mastering, manipulating sound, production methods and business development topics including promotion, managing labels, royalties and licensing for independent artists and labels. Starting out as an offshoot of the National Independent Labels Conference, as of 2006, the multifaceted event is held under the auspices of MusicNSW, the Music Association of New South Wales for contemporary music industry members and artists. The US Sound Summit is presented by Roots and Branches Conservancy, a non-profit based in San Francisco, Calif., committed to preserving national resources. That includes cultural as well as physical resources, such as music, visual art, narrative and socio-political resources. Sound Summit is billed as "A Benefit for the Mountain" and supports the continued preservation and conservation of Mount Tam. In its first three years, Sound Summit raised close to $200,000.
Where can I buy Sound Summit tickets?
Whether you want to go to the Sound Summit in Australia or San Francisco - or both - get all your Sound Summit tickets at StubHub, the world's largest online ticket marketplace. There, you'll get the FanProtect Guarantee, ensuring you your ticket purchases are always safe and secure whether you buy them from the StubHub mobile app or online at stubhub.com
What is the setting and experience of the US Sound Summit like?
The site of the US Sound Summit is a natural stone outdoor amphitheater with 4000 seats that looks out over and past the San Francisco Bay. There, you'll enjoy the performances under the bright sun or stars, surrounded by tall trees, with birds overhead and flowers on the ground. You'll also get a sense of being steeped in musical and culture history as this is the same site as the historic Fantasy Faire and Magical Mountain Festival, the country's first rock festival. Held in the famous Summer of Love, 1967, it featured legendary acts like The Byrds, The Doors and Jefferson Airplane.
What attractions will I experience at the Sound Summit in Australia?
In addition to music performances, at the Sound Summit in Australia, you'll also enjoy educational, informative and inspiring artist presentations, panel discussions, workshops, and roundtables.
When are the next Sound Summits?
The next US Sound Summit has not been scheduled yet, but the event generally kicks off the summer each year, so you can anticipate it occurring in June of 2020. The next Australian Sound Summit takes place during the 22nd Annual This is Not Art Festival (TiNA) taking place over Australian Labour Day weekend, from Thursday, October 3 through Sunday, October 6, 2019.
What artists have performed at the Australian Sound Summit?
Labels and artists that have performed at the Sound Summit in Australia include Aloe Blacc, Kevin Anticon (DoseOne, Jel, Sole), b(if)tek, Blechdom, Caribou, Concord Dawn, Cotti, Curse Ov Dialect, Ducktails, Fat Cat Records, Sage Francis, Freq Nasty, Ghislain Poirier, Gorky, The Herd, Hrvatski, Little Nobody, Lucky Dragons, Mad Professor, Manitoba (Caribou), MONO, Moon Duo, Mount Eerie, Nasenbluten, Ariel Pink, Pumice, TZU and Wet Hair.
What artists have performed at the Sound Summit in San Francisco?
Artists that have performed at the San Francisco Sound Summit include The Stone Foxes, The Mother Hips, Vetiver, Preservation Hall Jazz Band, Bill Frisell, Dr. John & The Night Trippers, Los Lobos, Jim James, Tedeschi Trucks Band, Bob Weir and Phil Lesh and Wilco.
Back to Top