There aren't any Events on the horizon right now.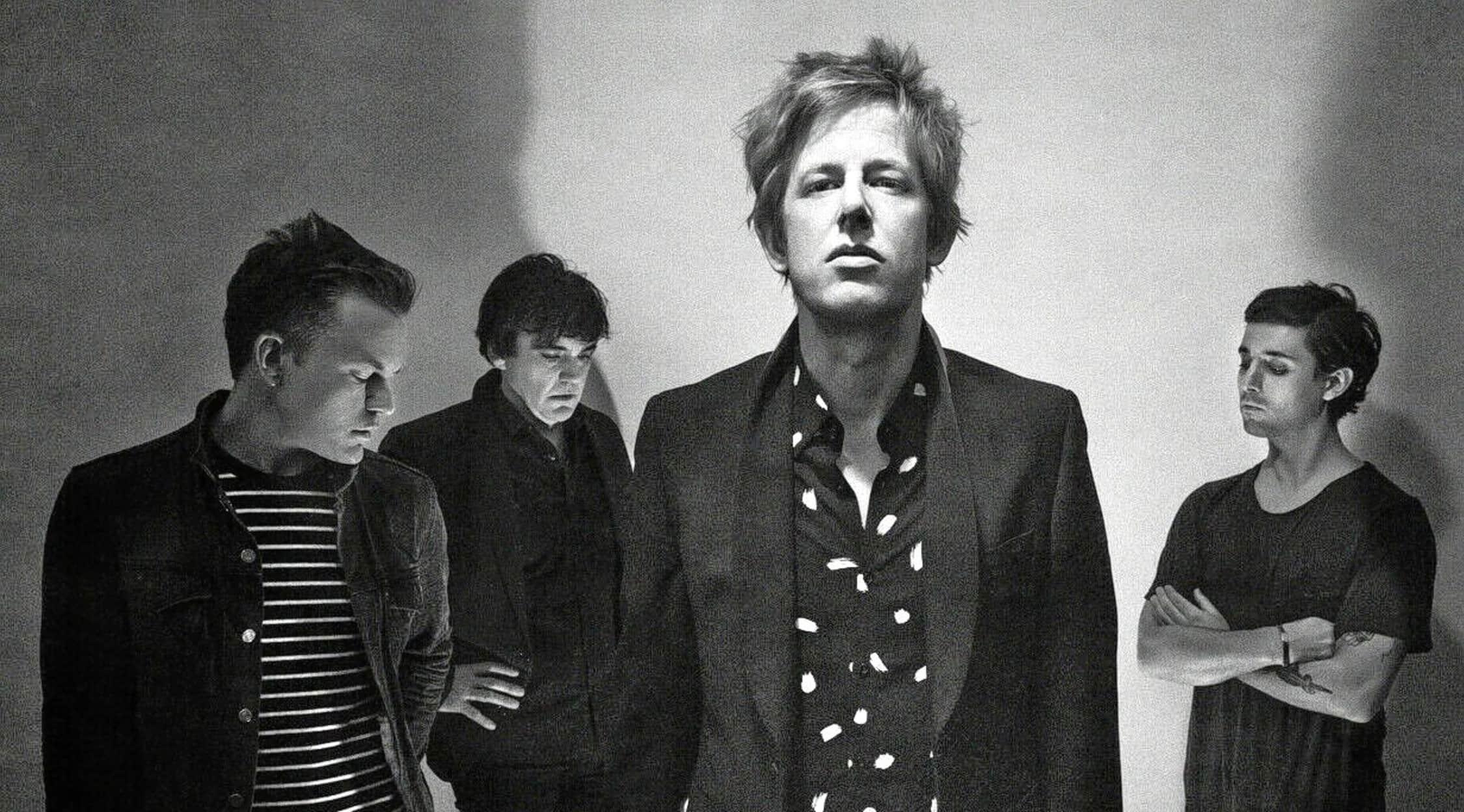 Rovi
Spoon Tickets
Spoon Tickets
Metacritic called Spoon the "Top overall artist of the decade" for the first decade of the 21st century. Today, Spoon continues to record new music and tour. Formed in Austin, Texas, by Britt Daniel and Jim Eno in 1993, the band released its debut album in 1996, Telephono, and its follow-up album, A Series of Sneaks, in 1998. After these first two entries, Spoon's subsequent albums started making increasing inroads into commercial success and critical praise. In June of 2019, Spoon released a long-awaited greatest hits album called Everything Hits at Once: The Best of Spoon that includes the brand-new song "No Bullets Spent." Spoon tours regularly to provide fans with exciting live performance experiences.
I Turn My Camera on Spoon
Spoon songs have found their way into a myriad of media projects. Spoon's single "The Way We Get By" was featured in the TV series The O.C. and Shameless. Daniel collaborated on the score and soundtrack for Stranger Than Fiction, most of which was then recorded by Spoon. Spoon songs have also been featured in the TV series Veronica Mars, The Simpsons, Chuck, MeeBOX, Scrubs, Numb3rs and How I Met Your Mother as well as the feature films Cloverfield, Horrible Bosses, 17 Again, (500) Days of Summer, I Love You, Man and Spider-Man: Homecoming. In April of 2019, Spoon's single "The Way We Get By" gained new attention when presidential nominee Mayor Pete Buttigieg was recorded playing the song on piano preceding an event. On the Billboard 200 chart, Spoon's 2005 album, Gimme Fiction, debuted at No. 44 and achieved more than 160,000 in sales. Spoon's 2007 album, Ga Ga Ga Ga Ga, debuted on the Billboard 200 at No. 10.
Where can I buy Spoon tickets?
Get all your Spoon tickets at StubHub and enjoy the FanProtect Guarantee, keeping all your ticket purchases safe and secure. Buy your tickets at stubhub.com or by using the convenient StubHub mobile app.
Who are the members of Spoon?
The current members of Spoon are Britt Daniel on lead vocals, keyboards, guitar, bass and percussion, Alex Fischel on guitar and keyboards, Gerardo Larios on keyboards, guitar and backup vocals and Jim Eno on percussion, drums and programming. Also joining Spoon as a touring member is Ben Trokan on bass and keyboards. Former Spoon members include Roman Kuebler, Josh Zarbo, Andy Maguire, Greg Wilson, Sean Kirkpatrick, Eric Harvey and Rob Pope.
What kind of music can I expect at a Spoon concert?
Spoon plays a mix of indie pop and indie rock with elements of experimental rock, art rock and post-punk revival music.
What songs might I hear in a Spoon setlist?
At a Spoon show, you're likely to hear many of the band's singles, like "The Underdog," "The Agony of Laffitte," "Written in Reverse" and "Sister Jack." You're also sure to hear other songs off Spoon's studio albums Girls Can Tell, Kill the Moonlight, Transference, They Want My Soul and Hot Thoughts.
Where can I see a Spoon show?
See Spoon live at venues like Stage AE in Pittsburgh, Pa., Ryman Auditorium in Nashville, Tenn., the Theater of Living Arts in Philadelphia, Pa. and Heaven at The Masquerade in Atlanta, Ga. You can also see Spoon at festivals like Mamby on the Beach at Oakwood Beach in Chicago, Ill., the Sasquatch Music Festival at Gorge Amphitheatre in George, Wash., Austin City Limits Music Festival in Austin, Texas, and the Gasparilla Music Festival in Tampa, Fla.
Who has toured live with Spoon before?
Spoon has shared the stage with many great artists, including The National, Sneaks, White Reaper and Grizzly Bear.
Who are Spoon's influences?
Listen closely at a Spoon concert and you may detect hints of some of the band's top influences like Frank Black, Tom Petty and the Heartbreakers, The Sound, The Kinks, The Go-Betweens, The Fall, The Cure, The Clash, Nirvana, Guided by Voices, Gang of Four, Fleetwood Mac, Pavement, The Modern Lovers, Squeeze, The Zombies, Pixies, Dave Matthews Band, Elvis Costello, Cheap Trick, The Velvet Underground, Wire and The Beatles.
Back to Top
Epic events and incredible deals straight to your inbox.