We didn't find any Events nearby, but here's what's happening in other cities.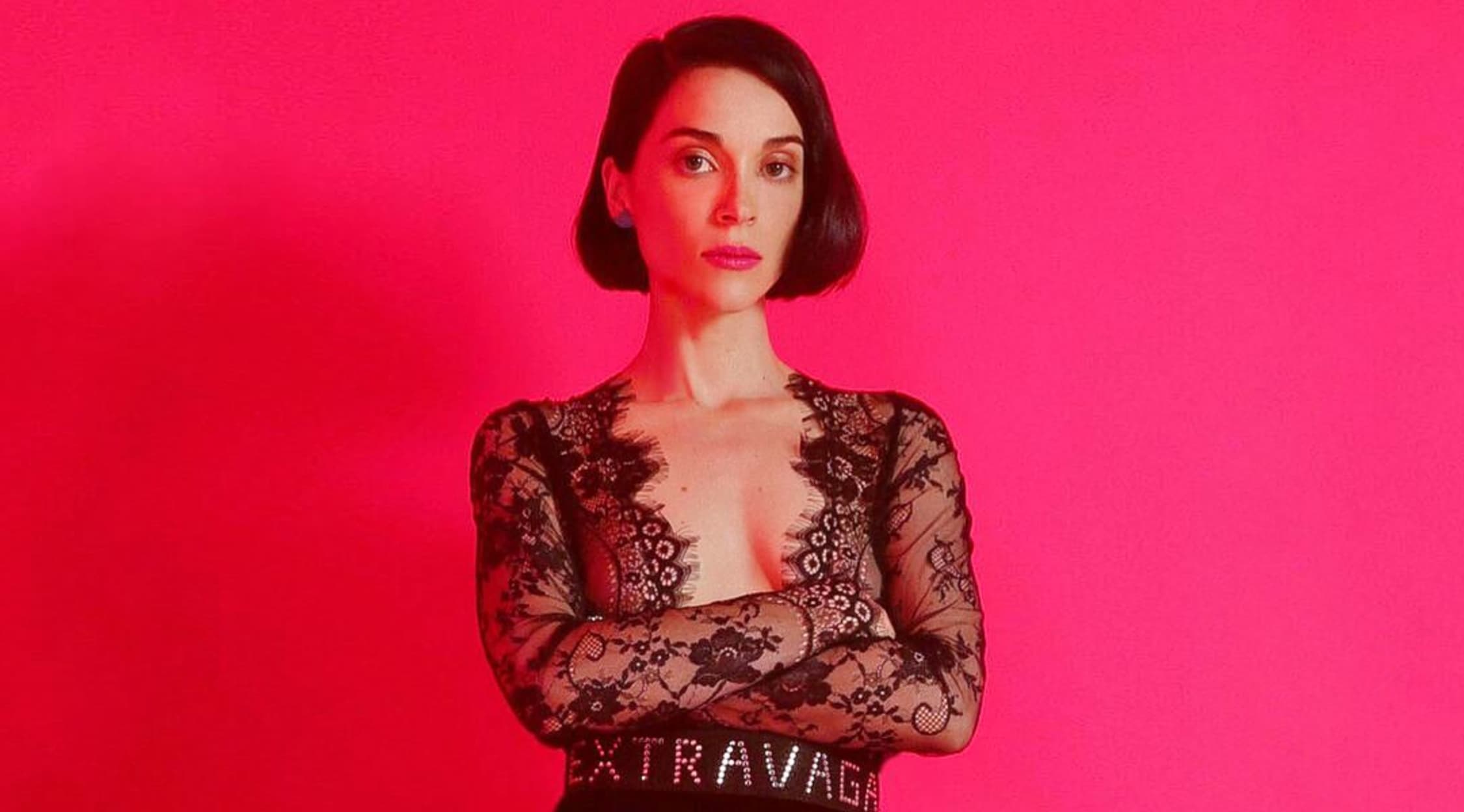 Rovi
St. Vincent Tickets
St. Vincent Tickets
As a leading voice in the modern alternative music scene, St. Vincent has popularized an experimental brand of art rock. The indie singer-songwriter born as Annie Clark started her professional career as a member of Polyphonic Spree, and their textural orchestral arrangements are reflected in her own catalog. Between 2007 and 2011, the artist released her first three albums, Marry Me, Actor and Strange Mercy, and quietly amassed a cult following. A 2012 collaboration with David Byrne titled Love This Giant preceded St. Vincent's eponymous fourth album in 2014. This self-titled effort won a Grammy for Best Alternative Album, while her follow-up, Masseduction, debuted at No. 10 on the Billboard 200 chart, marking a successful foray into dance and electronica. A companion piece, MassEducation, containing intimate acoustic versions of the previous album's material was issued soon after.
The Musical Mind of Annie Clark
The rich sounds of St. Vincent defy categorization, especially since the artist's style is continuously evolving and branching into different genres. Her operatic mezzo-soprano range resonates vibrantly in a concert setting. St. Vincent's lyrical wit showcases a fondness for wordplay, and her poetic songwriting reveals a passion for dual meanings, unconventional ideas and oblique pop culture references. The performer has toured nonstop since her debut in 2007, and 2018 alone saw her launch three separate tours. Her Fear the Future Tour was quickly followed by the I Am a Lot Like You Tour before she embarked on the High as Hope Tour with Florence + The Machine. Other acts that have played with St. Vincent include The Black Keys, Sufjan Stevens, Beck, Sheryl Crow, Amanda Palmer, Nirvana and the Pixies. After she finishes her sixth solo studio album, which is being produced by Sleater-Kinney, St. Vincent is expected to deliver more shows on the road.
Where can I buy St. Vincent tickets?
St. Vincent tickets are readily available at StubHub. As the largest distributor of tickets worldwide, StubHub's event coordination services provide an up-to-date schedule of upcoming concerts and ticket sale announcements.
What musicians inspired St. Vincent?
St. Vincent commonly lists David Bowie as her biggest musical influence, but she notes other inspirations like the Talking Heads, Siouxsie and the Banshees, King Crimson, Pink Floyd and Kate Bush. Meanwhile, her pseudonym is actually derived from "There She Goes My Beautiful World" by Nick Cave & The Bad Seeds.
What is St. Vincent's touring lineup?
St. Vincent's most recent tours have featured drummer Matt Johnson, keyboardist Daniel Mintseris and multi-instrumentalist Toku Yasuda of Enon. Previous outings have included violinist Daniel Hart, bassist William Flynn and saxophonist Evan Smith.
What music videos have been released by St. Vincent
As of 2019, St. Vincent has released 11 music videos. These post-modern visual accompaniments are indicative of her live concerts. They include "Jesus Saves, I Spend," "Actor Out of Work," "Marrow," "Cruel," "Cheerleader," "Birth in Reverse," "Digital Witness," "Los Ageless," "New York," "Fast Slow Disco" and "Masseduction."
What instruments does St. Vincent play?
Annie Clark is a highly talented performer well-versed in guitar, piano and synth. Her complex arrangements and performances emphasize a dynamic ensemble of classical and jazz instruments. String and brass overtures imbue her presentations with uncanny artistry and sophistication.
Has St. Vincent performed at any festivals?
Yes, the group often frequents major festivals, and the in-demand act has been prominently featured at events such as Coachella, Austin City Limits, Pitchfork Music Festival and El Festival Tecate Coordenad.
What type of concert can I expect from St. Vincent?
The standard full-band St. Vincent performance is upbeat, poppy and rhythmic; however, the artist occasionally does more theatrical Broadway-style solo shows, so the experience may vary dramatically from concert to concert.
Back to Top